Believing In The Lord Will Not Prevent You From Getting An Ass Whipping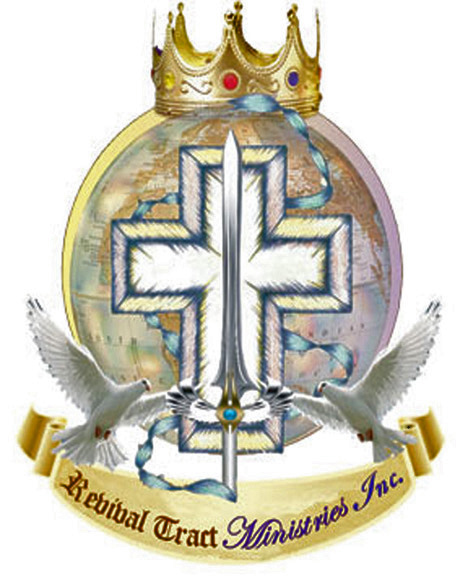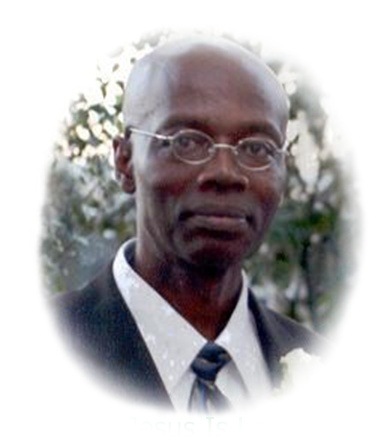 Author Dr. James. A McBean. D.Th., MCC Copyright © 2008 Library of Congress Washington.D.C.20559
S t Matthew 10:16 Behold, I send you out as sheep in the midst of wolves. Therefore be as wise as serpents and as harmless as doves. Mat 10:17 But beware of men, for they will deliver you up to the sanhedrins, and they will scourge you in their synagogues.
I was traveling in a certain part of Jamaica, when I saw a man beating a thief. I commanded him to call the police and turn the thief over to the police. He replied that he is a police and I obstructed him in executing his duty. Therefore, I am under arrest. When we reached in the police station, the police started to squeeze my neck like a chicken. I told him that I am going to throw him if he keeps it up. So I throw him, all of them came down on me and bussed me up with their batons. When I listen to how some Christians talks, I cannot help but laugh. He believes in Jesus, and is hearing from the lord; so he cannot lose his job, then he looses the job. She believes in Jesus and she cannot get rape, then it happen. He has been serving the lord a long time and he cannot go into foreclosures, and then it happens. I heard one pastor boasts and acted as if he could never fall into the hand of a woman. He migrated to the United States, and then the worst happened. His wife told me that he moved out on her; and is living with two hundred and fifty pounds woman.
1Co 10:12 Wherefore let him that thinketh he standeth take heed lest he fall.
Two Groups Of Christians.
In Heb 11:33-37 We saw one group stopping mouth of lions, putting their foot in Satan's face and having their dead rasied back to life, while another group call "others," having Satan's foot in their faces. It is up to you and I if we want to take a beating are give a beating.
Heb 11:33 who through faith subdued kingdoms, wrought righteousness, obtained promises, stopped the mouths of lions, Heb 11:34 quenched the violence of fire, escaped the edge of the sword, out of weakness were made strong, became valiant in fight, turned to flight the armies of the strangers. Heb 11:35 Women received their dead raised to life again, and others were tortured, not accepting deliverance, that they might obtain a better resurrection. Heb 11:36 And others had trial of cruel mocking and scourging; yes, more, of bonds and imprisonments. Heb 11:37 They were stoned, they were sawed in two, were tempted, were slain with the sword. They wandered about in sheepskins and goatskins, being destitute, afflicted, tormented.
The apostle Paul was told that imprisonment was waiting him if he goes to Jerusalem. Paul told us how many times he was beaten with rods. To prevent this from happening to you and I, there is another section of scriptures that we need to pay attention to.
Luk 6:46 And why do you call Me Lord, Lord, and do not do what I say? Luk 6:47 Whoever comes to Me and hears My Words, and does them, I will show you to whom he is like. Luk 6:48 He is like a man who built a house and dug deep and laid the foundation on a rock; and a flood occurring, the stream burst against that house and could not shake it; for it was founded on a rock.
Are We Qualified For Angelic Protection?
Psalms 34:7-8 (NKJV)The angel of the Lord encamps all around those who fear Him, And delivers them. 8 Oh, taste and see that the Lord is good; Blessed is the man who trusts in Him!
Are we qualified for angelic protection? Do we fear the lord? And what does it mean to fear the lord? If we fear the lord, wives would believe that husbands is the head of the wives, and consult the husbands in decision making. If husbands fear the lord we would give honor to the wives just as the scriptures say. Do not put yourself in arms way and say you fear the lord and will get angelic protection.
Conclusion:
If you are living in Muslims control countries, do not go throw the gospel in their faces, without invitation. We see in the gospel; certain people ask Jesus to depart out of their coast, and Jesus did, he did not told them that he made the world, he leave. Our lord says we must "flee persecution." Jesus do not want you to die for him, he want you to live for him, so you can preach the gospel another day.
Christians Can Get Sick And Get No Healing.
Not all sickness is from a demonic origin. Some sickness is a nutritional cause, and no amount of calling to the lord is going to cure that. You have to eat a balance diet. Some sickness is from overworking and taking no proper rest. Some emotional problem in women is nothing more than a sex starves. As soon as they get married, they are as calm as a cat. If you are having an overworking problem, which making you sick, no amount of praying is going to fix that. You have to take time off to rest the body. Do not set yourself up for a beating then blaming the lord when the worst happened.
Sometime Only Jesus Can Help Us
Acts 4:12 (KJV)Neither is there salvation in any other: for there is none other name under heaven given among men, whereby we must be saved.
Romans 5:6 (KJV) For when we were yet without strength, in due time Christ died for the ungodly. Romans 5:7 (KJV) For scarcely for a righteous man will one die: yet peradventure for a good man some would even dare to die. Romans 5:8 (KJV) But God commendeth his love toward us, in that, while we were yet sinners, Christ died for us. Romans 5:9 (KJV) Much more then, being now justified by his blood, we shall be saved from wrath through him. Romans 5:10 (KJV) For if, when we were enemies, we were reconciled to God by the death of his Son, much more, being reconciled, we shall be saved by his life. Romans 5:11 (KJV) And not only so, but we also joy in God through our Lord Jesus Christ, by whom we have now received the atonement.
Matthew 6:33-AV But seek ye first the kingdom of God, and his righteousness; and all these things shall be added unto you.
Isaiah 55:6-AV Seek ye the LORD while he may be found, call ye upon him, while he is near: Isaiah 55:7-AV Let the wicked forsake his way, and the unrighteous man his thoughts: and let him return unto the LORD, and he will have mercy upon him; and to our God, for he will abundantly pardon.
Do you repent of your sins before God and Man, and do you embraces Jesus as your savior? If the answer is yes! By the power invested in me, by the Church, and by the Holy Ghost. I pronounce you forgiven of your sins. Acts 2:21 And it shall come to pass, that whosoever shall call on the name of the Lord shall be saved. Romans 10:13 For whosoever shall call upon the name of the Lord shall be saved.
The Bearer's Of The "Mind Sword."
A bird eye view is given, a voice is heard, a man is enlightened, a soul is saved.