God Is Not Into Quick Fixing Our Problems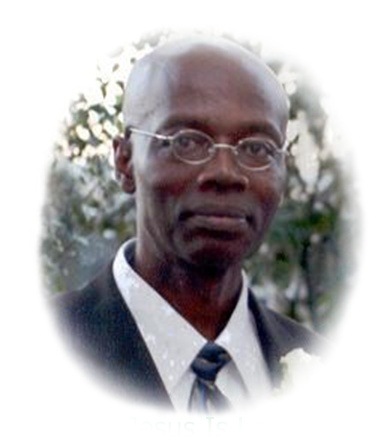 By Dr. James. A McBean. D.Th., MCC Copyright © 2009 Library of Congress Washington.D.C.20559
Y ou and I cannot get anything out of God when we have our denominational blind on. We cannot understand the scriptures, when we only see what our denomination put before us to see. I heard a preacher on the TV telling his people that: "God is going to bless you, God is moving you out into a broader place, and God is going to set it right for you." He got the people all fired up, but when these so call promises cannot materialize, are come down to where the people are truly hurting, they will begin to doubt, and in the end believe that something is wrong with them, such as they failed God. Alternatively, some of them might turn to an even more sinister conclusion, there is no God.
God gave the children of Israel the promise-land, but the people have to go in and cleanse the land themselves. God gave the children of Israel, manner from heaven, but the people had to go out and collect the manner daily, and take it home and make a meal out of it. God open the doors for you and I to get jobs, but we will have to turn up to work, and do our share of the work. In addition: we must look how God says we must deal with workplace conflicts, and work by that principles.
Titus 2:9 Exhort servants to be obedient unto their own masters, and to please them well in all things; not answering again; Titus 2:10 Not purloining, but showing all good fidelity; that they may adorn the doctrine of God our Savior in all things.
Living By The Principles, Which The Scriptures Laid Down.
Our lives are fix when we conducts our daily business base on the principles which are laid down in the scriptures. Not by a quick prayers. You want to pass the test you must do the schoolwork.
Luke 6:46-48 (NKJV) "But why do you call Me 'Lord, Lord,' and do not do the things which I say? 47 Whoever comes to Me, and hears My sayings and does them, I will show you whom he is like: 48 He is like a man building a house, who dug deep and laid the foundation on the rock. And when the flood arose, the stream beat vehemently against that house, and could not shake it, for it was founded on the rock
God give you and I cars, but we will have to do the maintenances on it. God gave us husbands and wives, but we will have to go back into the scriptures and see how God say we must coexist with our partners.
When the Bible told us to love our neighbors, our enemies and our husbands and wives, it uses the Greek verb, (( Phileo)) Not the Greek verb (agapao), which means ardently, supremely, perfectly. It uses Greek verb ((phileo))This is a doing. I can take care of a patient regardless of how I feel about the patients. I can take care of my wife regardless of how I feel or think. I can return my neighbours mails regardless of how I feel about them.
Husband Love Wife.
Ephes. 5:25 Husbands, love your wives, even as Christ also loved the church, and gave himself for it; Col. 3:19 Husbands, love your wives, and be not bitter against them.
Wife Love Husband.
Titus 2:3-5 That they may teach the young women to be sober, to love their husbands, to love their children, [5] To be discreet, chaste, keepers at home, good, obedient to their own husbands, that the word of God be not blasphemed.
Here it says the wife must love her husband. Preachers say this verse is not in the Bible. "The Bible never told women to love their husbands." You need to know that many pastors are liars, and dunce.
Counting The Cost Is Not Lack Of Faith.
You and I cannot set up our lives base on egoism, then when things begin to tumble down, we started to blame God. Can your present income afford that house and a new car all at once? Do you have a back up income? Alternatively, just suppose the economy goes bad? You might say "It is not faith to think like that." That is not what the scriptures teach; the scriptures say you must count the cost, that mean you have to do some serious mathematical calculation. You might say. "My sister have a house like that," Are you making your sisters salaries? "My bother have a wife like that" Do you have your brother's education and income?"
Luke 14:28-31 (NKJV) For which of you, intending to build a tower, does not sit down first and count the cost, whether he has enough to finish it-- 29 lest, after he has laid the foundation, and is not able to finish, all who see it begin to mock him, 30 saying, 'This man began to build and was not able to finish.' 31 Or what king, going to make war against another king, does not sit down first and consider whether he is able with ten thousand to meet him who comes against him with twenty thousand?
Luke 12:15 And he said unto them, Take heed, and beware of covetousness: for a man's life consisteth not in the abundance of the things which he possesseth.
Sometime Only Jesus Can Help Us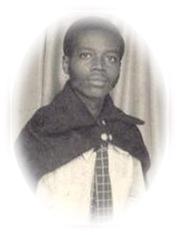 Acts 4:12 (KJV)Neither is there salvation in any other: for there is none other name under heaven given among men, whereby we must be saved.
Romans 5:6 (KJV) For when we were yet without strength, in due time Christ died for the ungodly. Romans 5:7 (KJV) For scarcely for a righteous man will one die: yet peradventure for a good man some would even dare to die. Romans 5:8 (KJV) But God commendeth his love toward us, in that, while we were yet sinners, Christ died for us. Romans 5:9 (KJV) Much more then, being now justified by his blood, we shall be saved from wrath through him. Romans 5:10 (KJV) For if, when we were enemies, we were reconciled to God by the death of his Son, much more, being reconciled, we shall be saved by his life. Romans 5:11 (KJV) And not only so, but we also joy in God through our Lord Jesus Christ, by whom we have now received the atonement.
Matthew 6:33-AV But seek ye first the kingdom of God, and his righteousness; and all these things shall be added unto you.
Isaiah 55:6-AV Seek ye the LORD while he may be found, call ye upon him while he is near: Isaiah 55:7-AV Let the wicked forsake his way, and the unrighteous man his thoughts: and let him return unto the LORD, and he will have mercy upon him; and to our God, for he will abundantly pardon.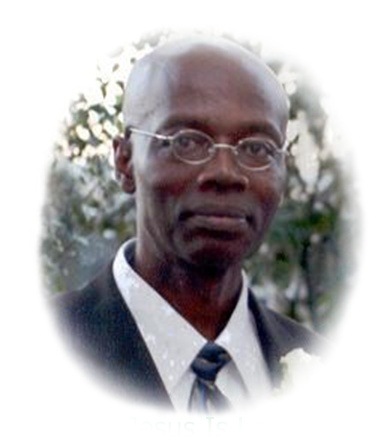 The Bearer's Of The "Mind Sword"
A bird eye view is given, a voice is heard, a man is enlightened, a soul is saved.