How To Grow In Your Christian Faith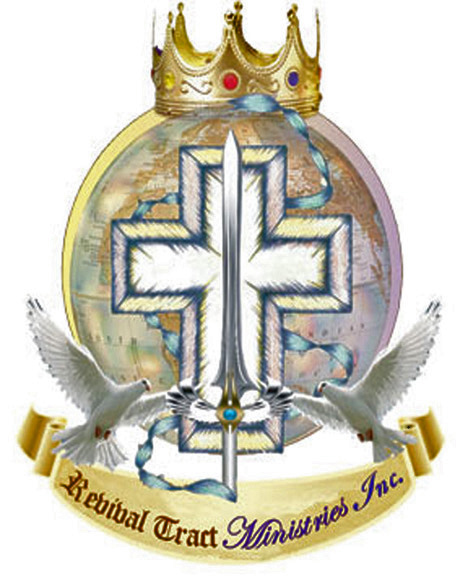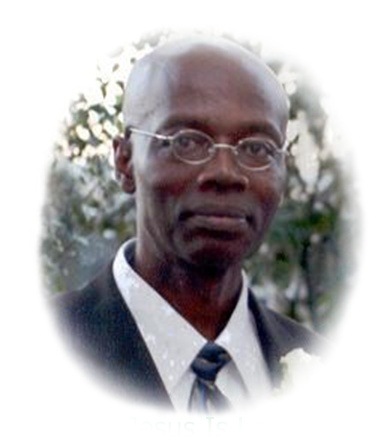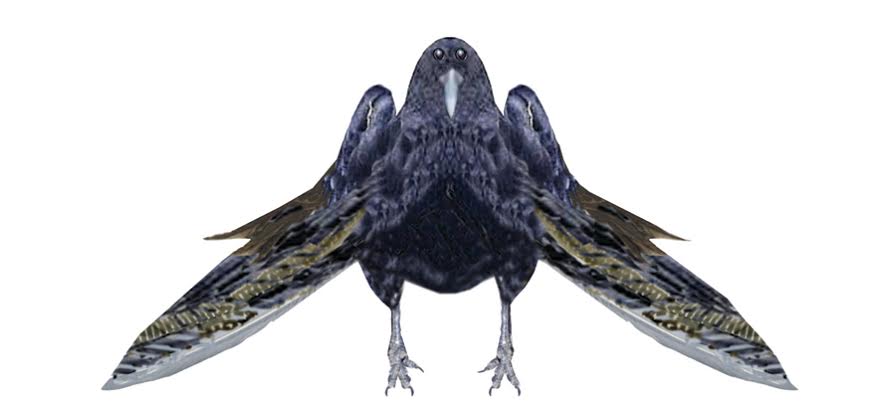 Author: Dr.James. A McBean D.Th., MCC Copyright © 2009 Library of Congress Washington.D.C.20559 Publisher: Revival Tract Ministries Inc
I ntroduction:
Every person that has been born into the kingdom of God is a potential trouble for Satan. Satan is going to try to spiritual blind that person, and filled that person mind with the wrong concept of salvation. In addition, giving the person the wrong concept of how a person gets save and keep save. If Satan manages to get one percent of his erroneous concepts into that person's mind, he has defeated one percent of your progress. If you think that you are saved base on the clothing you wear, the food you eat, are because you are married; or because you have not fornicate, then Satan has defeated your future progress as leader, also any time you do the things that you deem sinful, you will have a conscience that accusing you always. For you and I to remain effective in the kingdom of God, we must have a firm understand and good concepts of what the word of God teaches.
I accepted Christ Jesus as my savor, and lord, from an early age of nineteen. To date I am in my sixties. It was the best journey I have taken. If I were to live my life over again, I would have accepted Jesus a little earlier. Many of the people that start out with me have fallen by the wayside. This article design to provided information to newly converted believers; teaching them to walk in the Christian's life and how to avoid the pitfalls that seem to entrap so many.
Running To Win.
While working at mental health hospital: I watch a couple of patients playing chest: One man won every games, he was so confident, he even told us that he is going to win the game just as the game started. I ask: How did you know you were going to win the game? He said the way he set up the game, will determine if he win or loses the game. The same thing can be said of the Christians life. You have to start walking with God a certain way, and if you do so; Satan will never gets the advantage over you.
2 Cor. 2:11 Lest Satan should get an advantage of us: for we are not ignorant of his devices.
Knowing How And Where Satan Will Entrapped You.
Christ saved you to serve: You will be serving God and Christ among men. You cannot serve among men unless you bind Satan. Do not waste time trying to buy salvation, Christ already bank, perfection, holiness and righteousness on your heavenly and eternal accounts. This is call: Imputed righteous and holiness. This is call justification. This is not something you done for yourself: it was done for you by the mercies of God.
Titus 3:5 Not by works of righteousness which we have done, but according to his mercy he saved us, by the washing of regeneration, and renewing of the Holy Ghost;
Ephes. 2:8-9 For by grace are ye saved through faith; and that not of yourselves: it is the gift of God: [9] Not of works, lest any man should boast.
Do Not Think You Can Live From Sin On Your Own
1 John 1:8-10 If we say that we have no sin, we deceive ourselves, and the truth is not in us. [9] If we confess our sins, he is faithful and just to forgive us our sins, and to cleanse us from all unrighteousness. [10] If we say that we have not sinned, we make him a liar, and his word is not in us.
You and I will never be able to live from sins by our own magnetism. However, you have to put prayers in place; you have to put reading and studying of the word in place, because these are spiritual food, with spiritual benefits.
Let Me Tell You The Secret.
Within the first six months of you coming to Jesus, there are certain habits that you must learned, and if you do not. Your Christians walk will be in trouble. My tailor Instructor bends my finger and tied a thimble to it. "If you refused to learn this the correct way, the needles will go into your bones" It is the same thing with driving. In your early years of learning, you have to learn certain safety precautions, until they become second nature. In carpentry class, a certain student saw some fingers on the floor and asks whose fingers are those? When he found out that the fingers that he saw on the floor was his fingers that he just cut off, he fainted. Our first lesson was safety, and how to use the machines. While working with the 250 volts in my house. My wife heard a loud explosion and sparks flying. She screams out. "James!" I replied to her. "I am good honey" My teacher taught me well. Within the first six months of Christianity is the most crucial. Good habits or bad habits that you picked up during these first six months are going to decide if you fail or succeeded.
You Cannot Live Your Life On Other People's Value.
Finding good people to be among and to lead you is of prime most importance. Your first line of defense is to remain among the people who introduced you to Jesus Christ. Like a baby needed his or her mother within that first few months of life, so you need to be among the people who led you to Christ. If you get up and leave the group, and went off by yourself, you will become stagnant. Also, the people who got save along with you; you will need to keep in touch with them. If they are going on, you will get encouragement from them and them from you. The church is a very diverse place, everyone sometime have their own set of rules, and dogmas, which if you follow, will drown you in a mountain of legalism. If you love blues, rock or reggaes do not let them stop you, if you love to dance, dance, you are not going to heaven because you refuse to dance. You will soon find out that nothing will please them. Even if you give out gospel tracts, or start preaching in the streets, nothing you do for God will please people.
Prov 27: 17 (NKJV) As iron sharpens iron, So a man sharpens the countenance of his friend.
You Do Not Know Enough.
Many Christians can quote only one Bible verse and they are acting like they know the whole Bible. They are going out in the street, taking on every religious group, they saw. One black American pastor hears a few Jamaicans words. He came over to my office, using some of the most indecent words, thinking he is giving me greetings. Those kinds of words never came out of my mouth. The same thing can be said of a few Christians. You know two Bible verse man, shut your mouth, you and I know nothing. I am at the doctoral level now, and I am just another fool where God is concern. Col. 2:4 And this I say, lest any man should beguile you with enticing words. Col. 2:8 Beware lest any man spoil you through philosophy and vain deceit, after the tradition of men, after the rudiments of the world, and not after Christ.
Somebody comes along to show you that you baptized wrong, or you are worshiping God on the wrong day. All you have to say is this " I do not know enough on the subject to challenge you", "Therefore, the conversation is over, and when I go home I will talk to my pastor on the subject" If you turn around and follow every men-stealers, that came along, you will be blown about by every wind of doctrines.
I must first consult the leaders of my group to hear what they have to say on the subject matter." For an example, many people do not understand Americans sense of humor. When you are asked to sign one of our contract. Somewhere in that contract, there is a clause that "screwed you." Nothing in that contract is to protect you, everything is to cut your throat. It is the same thing when people are trying to take you away from your church to join their group. Somewhere in what they are reading to you, there is a lie. But, because your are newly converted person, you do not know enough to see it.
How Bad Company Can Shape Our Unconscious Mind.
Bad company regardless of who they are can poison our mind subliminally without we ever knowing it. "Subliminal" Is "Psychology (of a stimulus or mental process) perceived by or affecting someone's mind without there being aware of it."
In the book. (Creating Harmonious Relationships" By Andrew LeCompte. Publisher. Atlantic Books, PO box 5172, Portsmouth, New Hampshire 03802. Copyright 2000.
(What Make Us Go Wrong?) "Psychologist has been aware that the mind makes some decisions automatically, without conscious attention. We can drive, for example, without giving it a thought. This wasn't true when we first learning." Page 36. Dr. Bargh also answers our third question from the beginning of the chapter: "How much of the time are we acting unconsciously? Bar states that over ninthly-nine percent of our "everyday life, thinking, feeling, and doing is automatic" or unconscious." Our unconscious minds as time goes by become a judge. It judges others unfairly. Who trained our unconscious mind? On page 42. Parents, babysitters, siblings, friends, TV, and newspapers.
Bible Reading, And Bible Studies.
Ninthly nine percents of your spiritual nourishment is going to come from reading. What coming from the pulpits is not enough to nourish your souls. You will have to invest in a good Bible. This is a must. You will have to invest the time to read it daily. This is a must. A good swords-man must have a good sword.
We saw Daniel the great prophets of God, get a revelation by books
Dan 9:2 (NKJV) in the first year of his reign I, Daniel, understood by the books the number of the years specified by the word of the Lord through Jeremiah the prophet, that He would accomplish seventy years in the desolations of Jerusalem.
We saw the great Apostle Paul asking one of his ministers to bring certain books for him. Paul was filled with the Holy Spirit and was hearing from the lord direct, but was not independent of reading books.
2 Tim 4:13 (NKJV) Bring the cloak that I left with Carpus at Troas when you come--and the books, especially the parchments.
Your soul will remain stagnant until you get into the habits of reading scriptures, and studying other books, on a daily basic. Each Christians must have a quite time with God each day. Where you spent time reading and praying. Not only the Bible, but also other books as well. You must know the Jehovah witness's doctrines more than them. You must know the Muslim holy book more than a Muslim. When Muslims quote the Koran to me and misquote it. I am able to correct them. (Able to correct them, but in most cases I do not) This knocked the wind out of them. You must not study to win arguments, but to enrich your souls. Cults teaches their people to hide from other religious people, a Jehovah witness never take a book or a tract from me for almost forty-five years now, yet I took thousand from them and read them also, I will not be in hiding from anybody false religions and false doctrines.
2 Tim. 2:15 Study to shew yourself approved unto God, a workman that needed not to be ashamed, rightly dividing the word of truth.
The word of God is bread for the soul, hammer for the carpenter, and sword for the solder and a map for the wayfaring men. If you do not spent time in the scriptures, you will be driven about by every wind of doctrines. You will get lost in human doctrines and magnetisms
Psalms 119:105 (NKJV) Your word is a lamp to my feet And a light to my path.
1 Tim 4:13 (NKJV) Till I come, give attention to reading, to exhortation, to doctrine
Matt 22:29 (Darby) And Jesus answering said to them, Ye err, not knowing the scriptures nor the power of God.
Jer 15:16 (NKJV) Your words were found, and I ate them, And Your word was to me the joy and rejoicing of my heart; For I am called by Your name, O Lord God of hosts. Josh 1:8 (NKJV) This Book of the Law shall not depart from your mouth, but you shall meditate in it day and night, that you may observe to do according to all that is written in it. For then you will make your way prosperous, and then you will have good success
Eph 4:11-13 (ASV) And he gave some to be apostles; and some, prophets; and some, evangelists; and some, pastors and teachers; 12 for the perfecting of the saints, unto the work of ministering, unto the building up of the body of Christ: 13 (((till we all attain unto the unity of the faith,))) and of the knowledge of the Son of God, unto a full-grown man, unto the measure of the stature of the fullness of Christ:
Some will tell you that certain gifts of the spirit is over, and not in operation any more, but Eph 4:11-13 " Till we all come into the unity of the faith," The question is this! Are we unified as yet? Is the Christians church unified? No. Therefore, all the gifts are still here.
1 Cor. 12:29-30 Are all apostles? are all prophets? are all teachers? are all workers of miracles? [30] Have all the gifts of healing? do all speak with tongues? do all interpret?
Acts 17:11 These were more noble than those in Thessalonica, in that they received the word with all readiness of mind, and searched the scriptures daily, whether those things were so.
Satan Take Advantage Of Certain Verses Such As This.
1 John 2:27 (KJV) But the anointing which ye have received of him abided in you, and ye need not that any man teach you: but as the same anointing teaches you of all things, and is truth, and is no lie, and even as it hath taught you, ye shall abide in him.
Many Christians take 1 John 2:27 to mean that they must not go to bible school or bible studies. Since they are filled with the Holy Spirit, they do not need any man to teach them anything. But, Eph 4:11-13 and all the other scriptures that were quoted above prove otherwise. The true meaning of the verses is this: If you have the sperm of God in your soul, and if God is your father, you do not need anyone to teach you to love. The theme of the book 1 John is "love" and love is what he is talking about here and not bible doctrines.
I n the book: (Manners And Custom Of The Bible) By James M. Freeman. Bridge Publishing, Inc. 2500 Hamilton Blvd. South Plainfield, NJ 07080. Preface: "Though the Bible is adapted to all nations, it is in many respects an oriental book. It represents the modes of thought and the peculiar customs of a people who, in their habits, widely differ from us. One who lived among them for many years has graphically said: "Modes, custom, usages, all that you can set down to the score of the national, the social, or the conventional, are precisely as different from yours as the east is different from the west. They sit when you stand; they lie when you sit; they do to the head what you do to the feet; they use fire when you use water; you shave the beard, they shave the head;" Failures to understand the customs of the people to whom the Bible was written, will provide ground for you and I to misunderstand the Bible. You and I will never understand the Bible until we understand Israel, and all that are pertained to them. Misunderstanding and lack of knowledge is the death of humanity Because of these discrepancies, there have to be a rule, a Rosetta Stone, an alphabet in how to be sure what we are reading in the scriptures are right and correct. All the false teachers and those who hated the Bible have taken advantage of these discrepancies down through the ages.
In the book. (Knowing Scripture) Written by. R.C. Sproul. Publisher. Inter varsity Press. Downers Grove IIIinois 60515. Page 42. "If we examine the history of the Jewish people in the Old Testament, we see that one of the most severe and abiding threats to Israel was the threat of the false prophets or false teachers. More often than by the hand of the Philistines or the Assyrians, Israel fell to the seductive power of the lying teachers." "The New Testament bears witnesses to the same problem in the primitive Christian Church. The false prophets were like the hireling shepherd who was concerned more for their own wages than the welfare of the sheep. They thought nothing of misleading the people; leading them into error or to evil. Not all false prophets speak falsely out of malice; many do so out of ignorance. From the malicious and the ignorant we should flee." The sincere false prophets who love the lord, but do not know what his lord teaches, and cannot decipher his master letters, but are shouting command to the sheep ignorantly, is worst than all, the malicious false prophets. The sincere fool with a big mouth and no knowledge behind it is a danger to himself and to others. People can sense the animosity in the malicious false prophets, and refuse to take them seriously base on that. But, people are held captive by the sincerity of the ignorant prophets
Seeking The Lord In Prayers.
2 Chron. 7:14 Then if my people will humble themselves and pray, and search for me, and turn from their wicked ways, I will hear them from heaven and forgive their sins and heal their land. Dakes's Study Notes:
1. "Abraham for an heir (40 words; Genesis 15:2-3). Answered because God had promised (Genesis 21:1-8). 2. Abraham for Ishmael to be his heir (7 words; Genesis 17:18). Unanswered because it was not in harmony with God's word and plan. 3. Abraham for Sodom to be spared if 10 persons were righteous (176 words; Genesis 18:23-32). Unanswered because 10 righteous persons weren't found (Genesis 19:24). 4. Eliezer, steward of Abraham, for a bride for Isaac (110 words; Genesis 24:12-14). Answered because it was according to God's word (Genesis 12:1-3,7; Genesis 13:15; Genesis 15:18; Genesis 17:7,19; Genesis 21:12). 5. Jacob for a blessing (Genesis 28:20-22). Answered because of God's plan for him (Genesis 32:1-33:17). 6. Jacob for deliverance from Esau (130 words; Genesis 32:9-12). Answered because of God's word and plan for him (Genesis 25:19-23; Genesis 26:3; Genesis 27:28-29; Genesis 28:3-4,13-15; Genesis 32:9)."
Dealing With Yourself.
Dealing with yourself is the first thing on the agenda. If you do not overcome your inner self, you will never overcome the kingdom of cults, the kingdom of demonic host, the foolishness of man or Satan himself. If you and I are still living in envy as child of God, we will never truly win godly friends. I gave a few copies of my books to certain people in my communities, and when they saw me they hide themselves, fearing I might asks them how I score in the book. I only found out that the books were a blessing to them when I stop giving or selling those books. Because they vex, if it was not a blessing why you vex when it stop coming to you? Envious people do not give praises, and when they do it is only sarcasm, building you up to watch you drop. The preparation to hear from the Holy Spirit, mean you have to empty yourself of these silly stuff. These can never get along with talented people, because their envies always creep its ugly head up. Therefore, they never learn anything much, because the people that they suppose to learn from, they envies them, and when we envy people we shun them. We can conclude that an envious believer is a lethal enemy in the kingdom of God.
2 Cor. 13:5 Examine yourselves, whether ye be in the faith; prove your own selves. Know ye not your own selves, how that Jesus Christ is in you, except ye be reprobates?
Col. 1:23 If ye continue in the faith grounded and settled, and be not moved away from the hope of the gospel, which ye have heard, and which was preached to every creature which is under heaven; whereof I Paul am made a minister;
Col. 2:7 Rooted and built up in him, and established in the faith, as ye have been taught, abounding therein with thanksgiving.
For more on this article, you can go to Amazon kindle.
Come To Jesus Today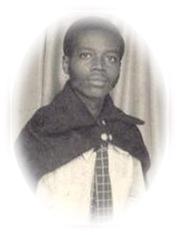 Acts 4:12 (KJV)Neither is there salvation in any other: for there is none other name under heaven given among men, whereby we must be saved.
Romans 5:6 (KJV) For when we were yet without strength, in due time Christ died for the ungodly. Romans 5:7 (KJV) For scarcely for a righteous man will one die: yet peradventure for a good man some would even dare to die. Romans 5:8 (KJV) But God commendeth his love toward us, in that, while we were yet sinners, Christ died for us. Romans 5:9 (KJV) Much more then, being now justified by his blood, we shall be saved from wrath through him. Romans 5:10 (KJV) For if, when we were enemies, we were reconciled to God by the death of his Son, much more, being reconciled, we shall be saved by his life. Romans 5:11 (KJV) And not only so, but we also joy in God through our Lord Jesus Christ, by whom we have now received the atonement.
Matthew 6:33-AV But seek ye first the kingdom of God, and his righteousness; and all these things shall be added unto you.
Isaiah 55:6-AV Seek ye the LORD while he may be found, call ye upon him, while he is near: Isaiah 55:7-AV Let the wicked forsake his way, and the unrighteous man his thoughts: and let him return unto the LORD, and he will have mercy upon him; and to our God, for he will abundantly pardon.
Do you repent of your sins before God and Man, and do you embraces Jesus as your savior? If the answer is yes! By the power invested in me, by the Church, and by the Holy Ghost. I pronounce you forgiven of your sins. Acts 2:21 And it shall come to pass, that whosoever shall call on the name of the Lord shall be saved. Romans 10:13 For whosoever shall call upon the name of the Lord shall be saved.
The Bearer's Of The "Mind Sword."
A bird eye view is given, a voice is heard, a man is enlightened, a soul is saved.