How To Know When A Child Is Being Abused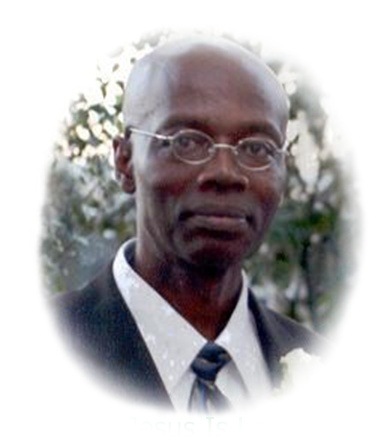 Revival Tract Ministries Inc
By Dr. James. A McBean. D.Th., MCC Copyright © 2008 Library of Congress Washington.D.C.20559
I t Is important to know that a child will never outgrown abused, that they suffer in their childhood homes. It will be with them on the jobs, and into their marriages, and with them when they are training their children
you can know everything that went on in the home by studying the children, from that home, or by watching the children behaviors. A grown woman attitudes toward men is a signature for what she under gone with the men in her life in childhood. If you learn how to read a child's behaviors, you can tell the child what they been going through in the home or foster home, and when the child saw that you already know, they will begin to talk. Many years ago: When I was about twenty. I was preaching on a passengers train in Jamaica West Indies. About fifteen minutes in the sermon. The Spirit drop a word into my head and say . "repeat." I shouted it out: "Man! You cannot be having the woman and her little daughter to wife at once." Suddenly a big black man jumped out from out of one corner and screamed out. "I kill you, I am going to kill you, I killieee you." The people started to laugh and say. "The preacher boy is hearing from God, you hear how that man bawl out, when the truth hit him! You throw a stone into a pig-pen; the one that scream out is the one the stone hit."
Many children are being abused, by adults in the home! Some of these children lives are over. These children! When they are grown up, cannot open up, and told anyone what has happened to them.
(1) Children Acting Like Grown Up.
A few years back I was working at a certain place as psychiatrist Technician. A seven years old behavioral patient was acting like a grown woman. I know something was wrong. I ask her. How you acting like a grown woman and you are only a little girl? She says she is a grown woman. I say, "Prove it." She replied that grown men were F@@ing her at the foster home.
I quit the job. My fellow workers already have me down as a whistle blower, and I have no one to turn to for help. In addition, I was seen the same cases too often and wonder why those that have more education than me cannot see it. Any time you saw an underage girl acting like grown woman. Check it out, something is going on it the home.
(2) Child Bully
A child suffering in the home will take it out on other children at school or any where, they are found. Bullisims is definitely a sign of what a child is suffering in the home. Sometime the child saw his or her mother being abuse, and is not necessary the immediate victim. However, this bully attitude will follow that child into adulthood.
(3) The Child Is Afraid Of A Special Someone.
When time is drawing near for the stepfather to come home, the child loose his or her spirit, and became withdrawn, to his or her room. They know that the abuser is coming home about now.
(4) Children Scared To Go Home.
Few years ago, two girls, friends of my children, came to our house, and refused to go home. I told my wife that the two girls are being abused. She rebuked me, for thinking such foolishness. Years later when the two girls were now adult, they came forward with the story that the step daddy was having his ways with them. However, I know all along and know that the mother also knows.
(5) Bloody Underwear.
Mother supposes to inspect their daughters clothing. If there are blood spots in the underwear, she is defiantly being abused. If the child has no control over his or her bowels, they are being abused.
(6) Child Too Quiet.
Whenever a child is too quiet and not talking at all, is because the child is living under a threat. Now! Who has the child under that threat? While working in a certain children hospital. Every time the step daddy came in the ten year old girls shut up and take cover. When he left, the child began to tell the mother what is happening, the mother shut her down. Many women know that their child is being abused; they use the child as a sacrifice to keep the man home
Matthew 19:13-14 Then were there brought unto him little children, that he should put his hands on them, and pray: and the disciples rebuked them. [14] But Jesus said, Suffer little children, and forbid them not, to come unto me: for of such is the kingdom of heaven.
Mark 9:42 And whosoever shall offend one of these little ones that believe in me, it is better for him that a millstone were hanged about his neck, and he were cast into the sea.
(7) When The Child Have Too Much Spending Money.
Whenever you saw, a child has far too much spending money for his or her age, and having no interests in school. Where is he or she getting the money, and what service he or she is offering for that money, and who is providing the money? Some friend of the family is dumping out hard cash upon your children you need to know for what? Children have their childhood stolen from them because we poor parental guidance. You must never trust anybody with your children. My trust begins with the parents and stop at grandparents.
Sometime Only Jesus Can Help Us
Acts 4:12 (KJV)Neither is there salvation in any other: for there is none other name under heaven given among men, whereby we must be saved.
Romans 5:6 (KJV) For when we were yet without strength, in due time Christ died for the ungodly. Romans 5:7 (KJV) For scarcely for a righteous man will one die: yet peradventure for a good man some would even dare to die. Romans 5:8 (KJV) But God commendeth his love toward us, in that, while we were yet sinners, Christ died for us. Romans 5:9 (KJV) Much more then, being now justified by his blood, we shall be saved from wrath through him. Romans 5:10 (KJV) For if, when we were enemies, we were reconciled to God by the death of his Son, much more, being reconciled, we shall be saved by his life. Romans 5:11 (KJV) And not only so, but we also joy in God through our Lord Jesus Christ, by whom we have now received the atonement.
Matthew 6:33-AV But seek ye first the kingdom of God, and his righteousness; and all these things shall be added unto you.
Isaiah 55:6-AV Seek ye the LORD while he may be found, call ye upon him, while he is near: Isaiah 55:7-AV Let the wicked forsake his way, and the unrighteous man his thoughts: and let him return unto the LORD, and he will have mercy upon him; and to our God, for he will abundantly pardon.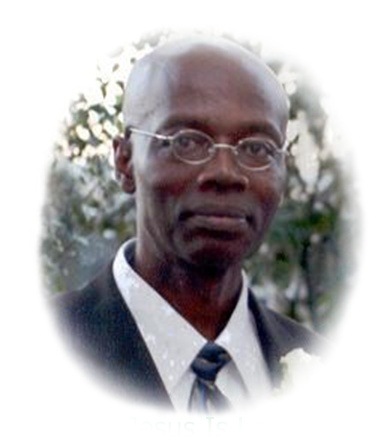 The Bearer's Of The "Mind Sword."
A bird eye view is given, a voice is heard, a man is enlightened, a soul is saved.