How To Prevent Your Marriage From Falling Into Dirty Water.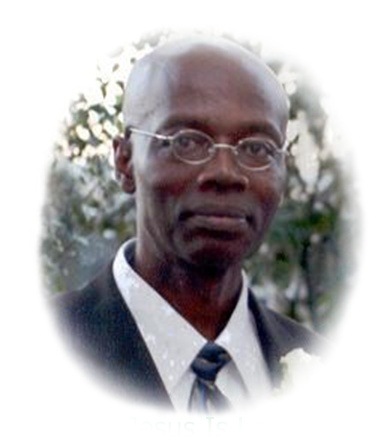 Revival Tract Ministries Inc
By Dr. James. A McBean. D.Th., MCC Copyright © 2008 Library of Congress Washington.D.C.20559
S even years after I got married, I was still paying bills; which accrued during the wedding. Marriage is not cheap. Divorce is not cheap either. It is not only the couple that hurts in a divorce: Children of the Marriages are hurt for life. In-laws are also hurt. It is cheaper to fix the problem and stay together. Most of the problem that down marriage could have been fix before the couple exchange vows.
Problems That Down Marriage.
Money troubles, interference of family and friends; controlling spirit, leach mentality; sexual preference, unsatisfied sex life, and hear says. These are but a few of the so call dirty water list.
Failures To Negotiate The Term Of The Relationship.
For example: A controlling freak is an insecure person, which is acting out of fear: Fear of being alone, fear of being left out. Therefore, to be secure, is to control the other person to the point where they are afraid to make a decision by themselves, without the controller freak knowledge. This eventually led to rebellion, since it brought the victim into slavery. The victim pay a heavy toll, since the controller always put the controlling tighter and tighter, and becoming more in securing each time. The controller know that, that controlling will cause rebellion sooner are later. However, to keep this bird in the cage, he she will have to keep making another cage around that cage. The couple should sit down and have a talk along the controlling line before moving in together. You have to let the controlling freak know this one thing: "I choose you, you and I will be going home together, and sleeping together, and who is looking at me or who I am looking at will soon be gone, out of sight, and out of mind."
"You saw me talking to somebody, you must act intelligent, stand aside and wait until I finish talking, I introduce you, do not embarrassed me." You have to negotiate how much of you legal right you are planning to give up for the relationship before you moving in together. Do not expect the person to know, tell it to them, and if they are pretending not to hear, do not go further with the relationship until they are ready to come to the negotiating table.
Never Touches Your Mate Money.
One woman came home one day to find a new pool in her back yard. Her husband and next neighbor were having a swim. The wife made the mistake and put the man on her bank account. He went and draws out the last ten thousand dollars in the account. To do an expensive pool in the back yard. If you have to take some money, take no more than food money, and gas money, from her credit card, and if your car broken down, you might need to pay a tow truck.
Wife Is Not A Servant.
Another problem, why marriage falls into stink water: In some countries, a wife is use as a servant girl. A wife is not necessarily a servant girl, or a washer woman, or a cook. A wife is a companion. This is one of the reason why African suffers so much, because (some) of them used women as beasts of burden. To carry weight upon their heads while having a child on their backs.
Mal 2:14-16 (NKJV) Yet you say, "For what reason?" Because the Lord has been witness between you and the wife of your youth, with whom you have dealt treacherously; yet she is your companion And your wife by covenant. 15 But did He not make them one, Having a remnant of the Spirit? And why one? He seeks godly offspring. Therefore, take heed to your spirit, And let none deal treacherously with the wife of his youth. 16 "For the Lord God of Israel says That He hates divorce, "Therefore take heed
If The Wife Is Ill-treated, God Will Never Listen To That Husband.
1 Peter 3:7 (NKJV) "Husbands, likewise, dwell with them with understanding, giving honor to the wife, as to the weaker vessel, and as being heirs together of the grace of life, that your prayers may not be hindered."
Keeping The Marriage Out Of Stink Water.
Is not hard. Just remember to apply the golden rule: Luke 6:31 (NKJV) "And just as you want men to do to you, you also do to them likewise."
Sometime Only Jesus Can Help Us
Acts 4:12 (KJV)Neither is there salvation in any other: for there is none other name under heaven given among men, whereby we must be saved.
Romans 5:6 (KJV) For when we were yet without strength, in due time Christ died for the ungodly. Romans 5:7 (KJV) For scarcely for a righteous man will one die: yet peradventure for a good man some would even dare to die. Romans 5:8 (KJV) But God commendeth his love toward us, in that, while we were yet sinners, Christ died for us. Romans 5:9 (KJV) Much more then, being now justified by his blood, we shall be saved from wrath through him. Romans 5:10 (KJV) For if, when we were enemies, we were reconciled to God by the death of his Son, much more, being reconciled, we shall be saved by his life. Romans 5:11 (KJV) And not only so, but we also joy in God through our Lord Jesus Christ, by whom we have now received the atonement.
Matthew 6:33-AV But seek ye first the kingdom of God, and his righteousness; and all these things shall be added unto you.
Isaiah 55:6-AV Seek ye the LORD while he may be found, call ye upon him, while he is near: Isaiah 55:7-AV Let the wicked forsake his way, and the unrighteous man his thoughts: and let him return unto the LORD, and he will have mercy upon him; and to our God, for he will abundantly pardon.
Do you repent of your sins before God and Man, and do you embraces Jesus as your savior? If the answer is yes! By the power invested in me, by the Church, and by the Holy Ghost. I pronounce you forgiven of your sins. Acts 2:21 And it shall come to pass, that whosoever shall call on the name of the Lord shall be saved. Romans 10:13 For whosoever shall call upon the name of the Lord shall be saved.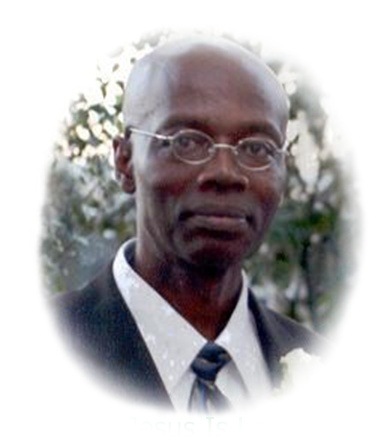 The Bearer's Of The "Mind Sword."
A bird eye view is given, a voice is heard, a man is enlightened, a soul is saved.