How To Stop The Trend Of Christians Backsliding.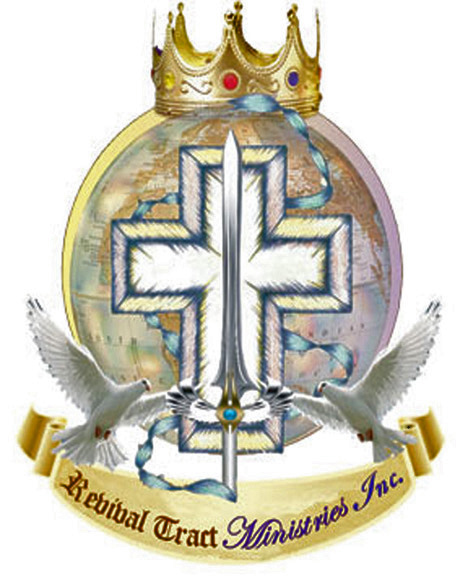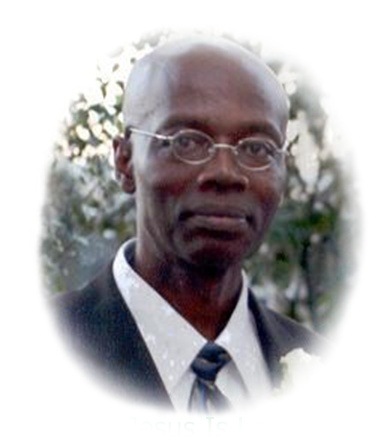 Author Dr. James. A McBean. D.Th., MCC Copyright © 2008 Library of Congress Washington.D.C.20559
A s a boy growing up in Jamaica West Indies. I had a relative: Every time I saw him, he was always killing something. Flies, frogs, fish, or birds. Right there and then I know that when he grow up he is going to become a killer. I was correct. I became a Christians at nineteen years of age. I could spot a Christian that was intended to be a backslider, years before it happen. He or she comes to church, they forget their bible, forget hymnal. Never turn up for bible studies, or prayer meeting. Never go out with us on evangelism trip. Never turn up for fasting service, and even if he or she turns up, they usually eaten their belly full before coming. They were not buying any books to enrich their faith, or adding to their faith, and even if somebody gives them a book, they forget it the same place they received it. At the altar, when others are crying out to God, they would be looking at the women through one eye. They were not laying any good foundation, or adding to their faith. A sheep that is constantly being a straggler, are the first one to be taken by the wolves. A genuine pastor can know a believer that are bending to backsliding and prevent it.
Thousands of people, especially young people, are coming to the lord daily. However, we are losing them. The reason for this backsliding is because of bad pastoral philosophy. Pastoral philosophy can poison a believer spirit and set them up for a fall, years down the road. The first year in a Christian walk with God is the most crucial. Habits picked up in that first years will never soon forgotten. Conversion can be compare to the birth and growth of a new baby.
In the book. Pastor as a person. By Gary. Harbaugh. Page 23. "Erikson says that our first years of life has great significance for our subsequence development. The key is the kind of relationship that existed between us and our mother (or mother surrogate). Our mother represented the "world." According to Erikson, what goes on between the infant and the mother is that the self finds out how much he or she can trust the world. It is critical for future growth that the infant come out of the first year with more trust in the world than mistrust." In these pages, what Erikson is doing is showing how the pastor's philosophy are formed from childhood. Therefore, a pastor has to do extensive remodeling to his or her concepts, mindset, and a daily basis. In addition, having a good mission statement in place and stick to it. .
Backsliding Taken Place When Leadership Fail
When the believers are living loosely, wise leaders will preach righteousness, love for Christ, reading and studying of scriptures and fasting and prayers. This always brings the weak believers back up to strength. When there are, no conversion going on wise leaders will preach repentance and evangelism. This always get thing going. Greedy leaders only preach prosperity. This is good because the church needs money, how far a car can goes on one good tire?
It is true! Backsliding will Not Take Place Until leadership failed. In the Book. The making of a leader by. Frank Damazio. Page 1 "Every century the Church struggles through leadership failures. Sometimes these come in a pattern that follows the rise and fall of economic growth. Times of prosperity seem to foreshadow a rise in carnality and spiritual disease in the church."
Every pastor has a philosophy, this philosophy was formed from infant and by the people, he or she has hanged around. This philosophy will influence his or her ministry for good or for ill. Most of the young men that were saved under my ministry turn out to be pastors. Because I am always on the lookout for talented people to promote. Unlike some of the pastors that I grew up under, from they found out that the anointing is upon a young person, they begin to side step you, or starting to put you down, because you might come up one day to take their pulpit or split their ministry. I also see this spirit in the United States. Pastors scared of potential pastors. They scared of people like me. I had pastor sit down in my house and told me that. These men do not understand the gospel message, which they are trying to proclaim. The more preachers we have is the better it is for the kingdom of our lord and his Christ. Numbers 11:28-29 And Joshua the son of Nun, the servant of Moses, one of his young men, answered and said, My lord Moses, forbid them. [29] And Moses said unto him, Enviest thou for my sake? would God that all the Lord's people were prophets, and that the Lord would put his spirit upon them!
The Importance Of A Good Beliefs system.
One of the obstacles to many young Christians is the sex urges. Only a sensible pastor can channel young people through this. A self-righteous pastor cannot help the young with this so-call problem. The pastor will have to give the new converts time to transitions themselves into the new life. Some sins are cut down the same time of conversion, while others are cut down as we walk with the lord, and are exposing to the scriptures on a daily basic.
Avatar Mini-Course 6. Belief Management. Page 1 "Beliefs" Beliefs can be very powerful. Beliefs have a greater effect on a person's success, or failure, than any technique or opportunity. Beliefs determine how one will experience life. They can be assistive or they can be impending."Our philosophies came from our beliefs system. In addition, our progress comes from our philosophy. That is why it is important to examine our beliefs system daily.
What Cause Christians To Walk Away From Faith?
Therefore: What Cause Christians To Backslide, and how can we stop it from happening? The primary reason for backsliding: The new believer is not looking to Jesus the Author and finisher of his or her faith.
Hebrews 12:2 Looking unto Jesus the author and finisher of our faith; who for the joy that was set before him endured the cross, despising the shame, and is set down at the right hand of the throne of God.
The Christians life is a spiritual battle. We are brought into a new kingdom with a king. This king has subjects. This king delegates his authority and power to others. He does not do anything by himself, rather his servants do the work according to their ranks. This king has his own ways and his own customs. To live with him you must spend the time to learn his ways and conform to them. You cannot fight his battle by your wisdom. If you join the United State Army, you will have to do what your superior officers say or else you will endanger the life of his men. You cannot come straight from the street with you own kind of street fighting. Likewise, your previous concept of Christianity must be thrown out of your mind because it will come into conflict with the true reality of Christianity. You do not live the Christian life by talking, by good wishes nor by good intentions. These are good but will not cut the cake.
Our Iniquity Prevent Us.
Psalm 66:18 (KJV) If I regard iniquity in my heart, the Lord will not hear me:
Our Evil Ways
Job 8:20 (KJV) Behold, God will not cast away a perfect man, neither will he help the evil doers:
Our Un-forgiven Spirit
Mark 11:26 (KJV) But if ye do not forgive, neither will your Father which is in heaven forgive your trespasses.
Our Double Minded
James 1:7-8 (KJV) For let not that man think that he shall receive any thing of the Lord. [8] A double minded man is unstable in all his ways.
Our Lack Of Love
2 Tim. 1:7 (KJV) For God hath not given us the spirit of fear; but of power, and of love, and of a sound mind. )( 1 John 4:20 (KJV) If a man say, I love God, and hateth his brother, he is a liar: for he that loveth not his brother whom he hath seen, how can he love God whom he hath not seen?
Our Un-confess Sins
1 John 1:8-9 (KJV) If we say that we have no sin, we deceive ourselves, and the truth is not in us. [9] If we confess our sins, he is faithful and just to forgive us our sins, and to cleanse us from all unrighteousness.
Because We Isolate our Self From Each Others.
Hebrews 10:25 (KJV) Not forsaking the assembling of ourselves together, as the manner of some is; but exhorting one another: and so much the more, as ye see the day approaching.
Christians must have a feeding source, and support financially your feeding source. You must learn the scriptures, learn to know the genuine Holy Spirit. The Christians life is a journey. There are certain things you have to put in place quick. Because you have a major battle coming up a head. This major battle is call" Strange Trials"
1 Peter 4:12 (KJV) Beloved, think it not strange concerning the fiery trial which is to try you, as though some strange thing happened unto you:
Do you ever hear Christians ask" Lord why me? Why this happen to me? Strange trials does not fallow the rule of trials. Strange trials came when you are actually living good clean life. But has a defect or two, it does not come on because of the defect, but comes on because you are getting clean and will soon be at the place to challenge Satan.
This is design to make you get angry at God. If you have any bit of covetousness, un-forgiven spirit, un-confess sin and prayerlessness in your life you will not know that it is strange trials hitting you. Strange trials is something that only suppose to happen to bad people, but it happen to you the good. " Job trials"
Sometime I Wonder If Jesus Can Help Some People!
Acts 4:12 (KJV)Neither is there salvation in any other: for there is none other name under heaven given among men, whereby we must be saved.
Romans 5:6 (KJV) For when we were yet without strength, in due time Christ died for the ungodly. Romans 5:7 (KJV) For scarcely for a righteous man will one die: yet peradventure for a good man some would even dare to die. Romans 5:8 (KJV) But God commendeth his love toward us, in that, while we were yet sinners, Christ died for us. Romans 5:9 (KJV) Much more then, being now justified by his blood, we shall be saved from wrath through him. Romans 5:10 (KJV) For if, when we were enemies, we were reconciled to God by the death of his Son, much more, being reconciled, we shall be saved by his life. Romans 5:11 (KJV) And not only so, but we also joy in God through our Lord Jesus Christ, by whom we have now received the atonement.
Matthew 6:33-AV But seek ye first the kingdom of God, and his righteousness; and all these things shall be added unto you.
Isaiah 55:6-AV Seek ye the LORD while he may be found, call ye upon him, while he is near: Isaiah 55:7-AV Let the wicked forsake his way, and the unrighteous man his thoughts: and let him return unto the LORD, and he will have mercy upon him; and to our God, for he will abundantly pardon.
Do you repent of your sins before God and Man, and do you embraces Jesus as your savior? If the answer is yes! By the power invested in me, by the Church, and by the Holy Ghost. I pronounce you forgiven of your sins. Acts 2:21 And it shall come to pass, that whosoever shall call on the name of the Lord shall be saved. Romans 10:13 For whosoever shall call upon the name of the Lord shall be saved.
The Bearer's Of The "Mind Sword."
A bird eye view is given, a voice is heard, a man is enlightened, a soul is saved.