How Do We Know When The Holy Spirit Is In Operation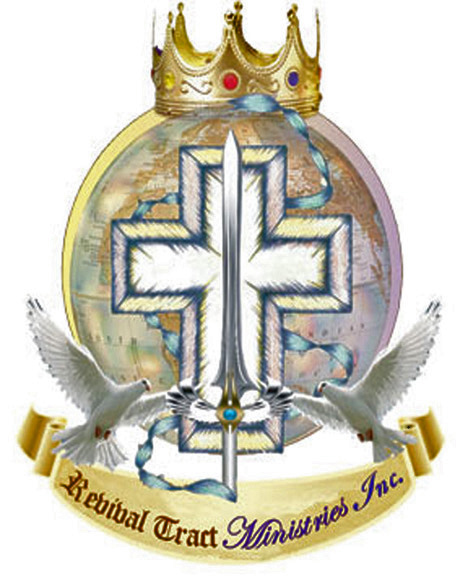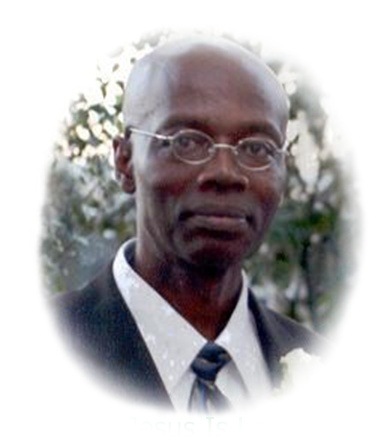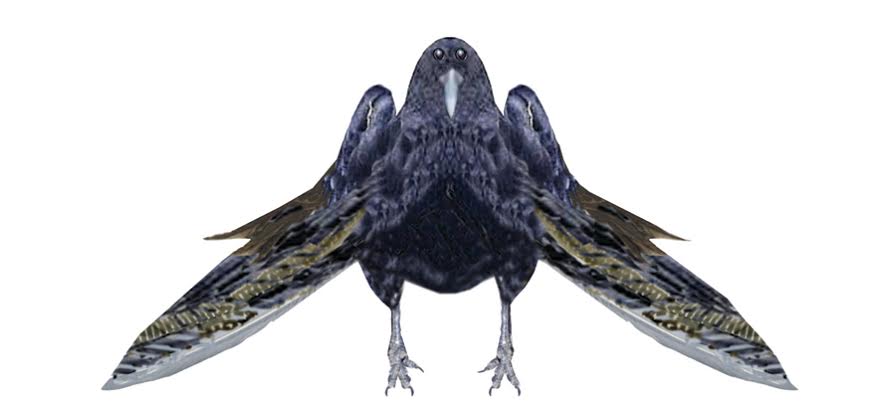 Author Dr. James. A McBean. D.Th., MCC Copyright © 2009 Library of Congress Washington.D.C.20559 Publisher: Revival Tract Ministries Inc
1 was in the vestry of a certain Church in Jamaica West Indies. A certain young woman came in. She was at the height of spirit. In fact, I have met her a few weeks before. She told me that she is having spiritual trouble. She was on her bed, when the holy spirit told her to tear up her bible and throw it on the floor. She knew the Holy Spirit would not make such a request, so she begins to resist that spirit, and that was when her trouble started. She came to the church for help, but the church people confirmed the spirit to be the Holy Ghost.
I made one step toward her. She suddenly flew up in the air like a bird, and was diving down on me. I had to run, and screamed out. " I rebuke you,"The brother was saying in Jesus name," I took two of us to complete the sentence. We literally saw an angry spirit came out of her and went into the church. Then came back with a whole host of church people, who were there having fasted services, Including the pastor's wife. Then turn them loose on me. They told me some words, we wonder if we were in the market place. The same girl who the demons came out of help rescues me from them. Newly converted people need to be aware of what group of believers, they are getting involved with.
If you cannot find an example, in the scriptures to back up anything that you see happening in the church. Then! That movement is not of God. Many Christians believe that when a Christian got the baptism of the Holy Spirit, this experience put them above the authority of the bible. Whenever, they talk and act like this, is because they have fallen in a cult like situation, and has long been removed from the faith. God does not need to put you into a trance, frenzy, seizures, hypnosis, and let you levitate to use you. What does this prove, and what message does this convey to the people? Any form of spiritual activities that does not have its root in the acts of the apostles is not of God. Any time a Christian reaches a place where he or she want something more that what the bible offer, or reaches a place where they are more holier that the bible, they are in a set up position for demonic deceptions.
If They Have No Gut For The Written Word.
1 Cor 10:11 (NKJV) Now all these things happened to them as examples, and they were written for our admonition, upon whom the ends of the ages have come.
2 Tim. 3:16 All scripture is given by inspiration of God, and is profitable for doctrine, for reproof, for correction, for instruction in righteousness:
In the book ( Charismatic Chaos) By John F. Macarthur,Jr. Page 25. A woman wrote to me, seething. "You resort to Greek translations and fancy words to explain away what the Holy Spirit is doing in the church today. Let me give you a piece of advice that might just save you from the wrath of almighty God: put away your Bible and your books and stop studying. Ask the Holy Ghost to come upon you and give you the gift of tongues. You have no right to question something you have never experienced."
If the believer have no desires for the written word, but displayed gifts. Those gifts no matter how good they look are from Satan. I saw it all the all the time. Give them a few years and you will see them wasting out, and end up worst than what they were before they were brought to the church.
"The Lord Told Me, The Lord Showed Me"
This young lady came to me and told me that the lord told her that certain basketball player is going to be her husband. At the same time the guy do not even know that she exists. I ask, did the lord told you are is it your desires? She cannot answer. The lord told you nothing outside the scriptures, and showed you nothing but your own lack of faith. We see the apostle Paul and the prophet Daniel reading books, but we today is above to read the bible!
2 Tim. 2:15 Study to shew thyself approved unto God, a workman that needeth not to be ashamed, rightly dividing the word of truth.
1 Tim. 4:13 Till I come, give attendance to reading, to exhortation, to doctrine.
2 Tim 4:13 (NKJV) Bring the cloak that I left with Carpus at Troas when you come--and the books, especially the parchments.
Dan 9:2 (NKJV) in the first year of his reign I, Daniel, understood by the books the number of the years specified by the word of the Lord through Jeremiah the prophet, that He would accomplish seventy years in the desolations of Jerusalem.
Is There Any Noticeable Change In The Person Attitude?
Ok! The new believer got filled with the Holy Spirit last night, and was on the floor slain in the spirit, or passed out for nine days. Do you notice any change, such as mentioned in these verses! Col 3:12-21. If a person got filled with the Holy Spirit and you do not see these verses comes alive in the person, every day attitudes, this person have never meet Jesus, or taste the new life, much more to be filled with the Holy Spirit.
Col 3:12-21 (NKJV) Therefore, as the elect of God, holy and beloved, put on tender mercies, kindness, humility, meekness, longsuffering; 13 bearing with one another, and forgiving one another, if anyone has a complaint against another; even as Christ forgave you, so you also must do. 14 But above all these things put on love, which is the bond of perfection. 15 And let the peace of God rule in your hearts, to which also you were called in one body; and be thankful. 16 Let the word of Christ dwell in you richly in all wisdom, teaching and admonishing one another in psalms and hymns and spiritual songs, singing with grace in your hearts to the Lord. 17 And whatever you do in word or deed, do all in the name of the Lord Jesus, giving thanks to God the Father through Him. 18 Wives, submit to your own husbands, as is fitting in the Lord. 19 Husbands, love your wives and do not be bitter toward them. 20 Children, obey your parents in all things, for this is well pleasing to the Lord. 21 Fathers, do not provoke your children, lest they become discouraged.
1 John 3:17 (NKJV) But whoever has this world's goods, and sees his brother in need, and shuts up his heart from him, how does the love of God abide in him?
Come Down Hard On One Sin.
The next thing you have to watch out for is this. Demon possessed believers always comes down hard on one sin. Such as fornication. If you listen to how they talk, some of them throw out their own children who got pregnant out of wedlock, to show how righteous they are. But, when you get to know them, it is something else.
How these demons manage to fooled people? Our lord made an open show of them. From I come in contact with such and such a believer I know that they are demons poses. I hang around some of them because I want to help them. Even though we have the gift of discernment of spirit to help us, we do not need any special gift to see the devil in certain people in the church.
Col. 2:15 And having spoiled principalities and powers, he made a shew of them openly, triumphing over them in it.
Wild Impulsive Self Displaying
Anything you saw going on in the church that are wild and self displaying, is not of God. How do I know this? Because the scriptures says. 1 Cor 14:40 (NKJV) "Let all things be done decently and in order." The prophet's great call to all men to try everything by the revealed Word of God. Anything contrary to the written revelation of God is satanic spirits, not the Holy Spirit. The written Word of God is the true light, and those who want light and truth will follow it and reject all things to the contrary. Isaiah 8:20 (NKJV) "To the law and to the testimony! If they do not speak according to this word, it is because there is no light in them"
1 Cor 14:33 (NKJV) For God is not the author of confusion but of peace, as in all the churches of the saints 1 Cor 14:23 (NLT) Even so, if unbelievers or people who don't understand these things come into your church meeting and hear everyone speaking in an unknown language, they will think you are crazy. Experience is not the test that a thing is of God. Not because you experience a thing does not make it an operation of God.
The Techniques Of Mesmerism And Suggestions
Is uses to make people think that they have been baptized in the Holy Spirit. Hypnotism in some places is use for conversion among many preachers.
Jeremiah 23:29 Is not my word like as a fire? saith the Lord; and like a hammer that breaketh the rock in pieces? 2 Peter 1:21 For the prophecy came not in old time by the will of man: but holy men of God spake as they were moved by the Holy Ghost.
2 Thess 3:9 (NKJV) Not because we do not have authority, but to make ourselves an example of how you should follow us. 2 Peter 2:6 (NKJV) and turning the cities of Sodom and Gomorrah into ashes, condemned them to destruction, making them an example to those who afterward would live ungodly;
The Holy Spirit Does Not Disengage Human Intellect.
Luke 8:35 (NKJV) Then they went out to see what had happened, and came to Jesus, and found the man from whom the demons had departed, sitting at the feet of Jesus, clothed and in his right mind. And they were afraid. 2 Tim 1:7 (NKJV) For God has not given us a spirit of fear, but of power and of love and of a sound mind. 1. Spirit of boldness (Romans 8:15) 2. Spirit of power (Luke 24:49; Acts 1:8; 1 Cor. 16:10; 1 Tim. 4:14)
Spirit of love (1 Cor. 13:4)
3. The Holy Spirit brings on love and kindness, in his people. We saw this played out in the book of Acts of the Apostles. Here is recorded the true observance of Christian love and brotherhood—that of being unselfish and so full of love as to live solely for others instead of for self (Phil. 2:1-3; Matthew 22:39; John 13:34-35; John 15:9-13,17; James 2:14-18; 1 John 3:11-18; 1 John 4:7-21; 1 Cor. 13). These new believers were so changed and so unselfish that personal possessions were for the good of all others of like faith.
Acts 4:32 (NKJV) Now the multitude of those who believed were of one heart and one soul; neither did anyone say that any of the things he possessed was his own, but they had all things in common Eph 4:31-32 (NKJV) Let all bitterness, wrath, anger, clamor, and evil speaking be put away from you, with all malice. 32 And be kind to one another, tenderhearted, forgiving one another, just as God in Christ forgave you. 1 John 4:20 (NKJV) If someone says, "I love God," and hates his brother, he is a liar; for he who does not love his brother whom he has seen, how can he love God whom he has not seen? John 13:35 (NKJV) By this all will know that you are My disciples, if you have love for one another." 4. Spirit of a sound mind, understanding, and judgment (Galatians 5:22-23) Gal 5:22-23 (NKJV) But the fruit of the Spirit is love, joy, peace, longsuffering, kindness, goodness, faithfulness, 23 gentleness, self-control. Against such there is no law. Was perfectly sound in mind. Thus God can do in one moment what it takes man months and years to do. Insanity often consists of one erroneous idea or train of ideas. Sometimes, not always, the whole mind is astray. Injury on the head, lack of nutrition, malfunction of the glands, narcotics and various stimulant drugs, fever, worry, demon possession, and other things cause mental derangement. Demons are responsible for most of these. The reality of demons to drive men out of their right minds is witnessed daily on earth. Demons are not to be feared, for physical control, clean living, and faith in God can drive out all demonic powers from any and all persons who will take God's way of life through Christ. "How To Convert This New Generation To Christ And Build Up The Ministry" Click here to see!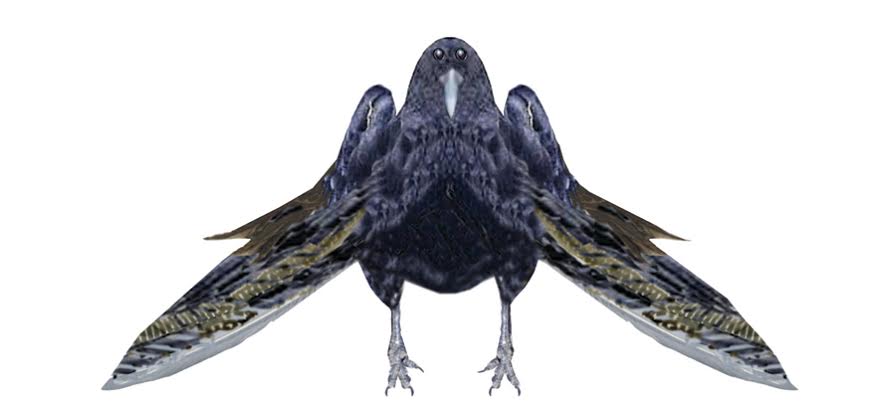 Come To Jesus Today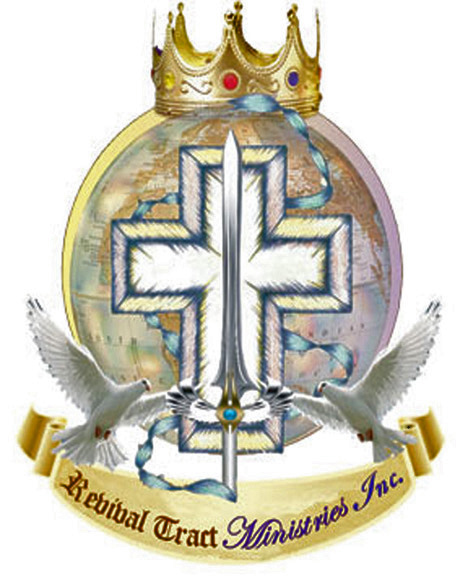 Acts 4:12 (KJV)Neither is there salvation in any other: for there is none other name under heaven given among men, whereby we must be saved.
Romans 5:6 (KJV) For when we were yet without strength, in due time Christ died for the ungodly. Romans 5:7 (KJV) For scarcely for a righteous man will one die: yet peradventure for a good man some would even dare to die. Romans 5:8 (KJV) But God commendeth his love toward us, in that, while we were yet sinners, Christ died for us. Romans 5:9 (KJV) Much more then, being now justified by his blood, we shall be saved from wrath through him. Romans 5:10 (KJV) For if, when we were enemies, we were reconciled to God by the death of his Son, much more, being reconciled, we shall be saved by his life. Romans 5:11 (KJV) And not only so, but we also joy in God through our Lord Jesus Christ, by whom we have now received the atonement.
Matthew 6:33-AV But seek ye first the kingdom of God, and his righteousness; and all these things shall be added unto you.
Isaiah 55:6-AV Seek ye the LORD while he may be found, call ye upon him, while he is near: Isaiah 55:7-AV Let the wicked forsake his way, and the unrighteous man his thoughts: and let him return unto the LORD, and he will have mercy upon him; and to our God, for he will abundantly pardon.
Do you repent of your sins before God and Man, and do you embraces Jesus as your savior? If the answer is yes! By the power invested in me, by the Church, and by the Holy Ghost. I pronounce you forgiven of your sins. Acts 2:21 And it shall come to pass, that whosoever shall call on the name of the Lord shall be saved. Romans 10:13 For whosoever shall call upon the name of the Lord shall be saved.
The Bearer's Of The "Mind Sword."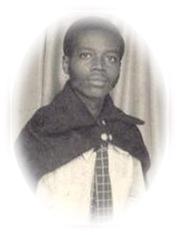 A bird eye view is given, a voice is heard, a man is enlightened, a soul is saved.