Understanding The Work Of Redemption Down Through The Ages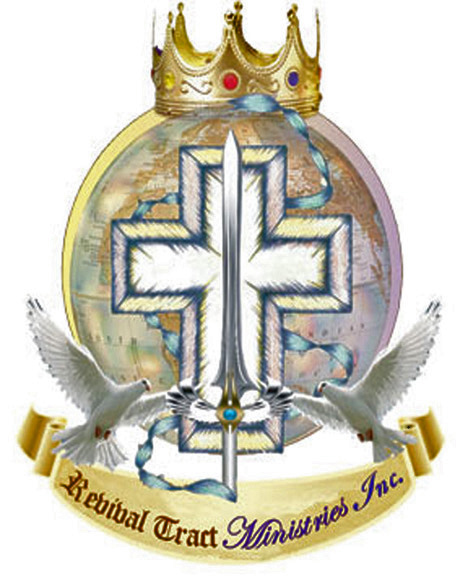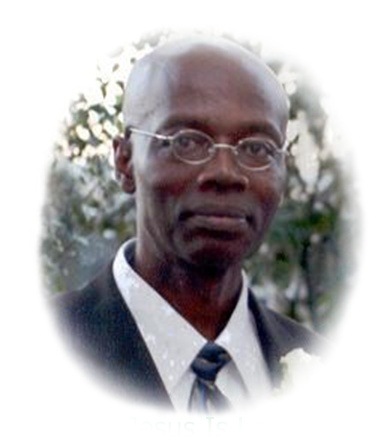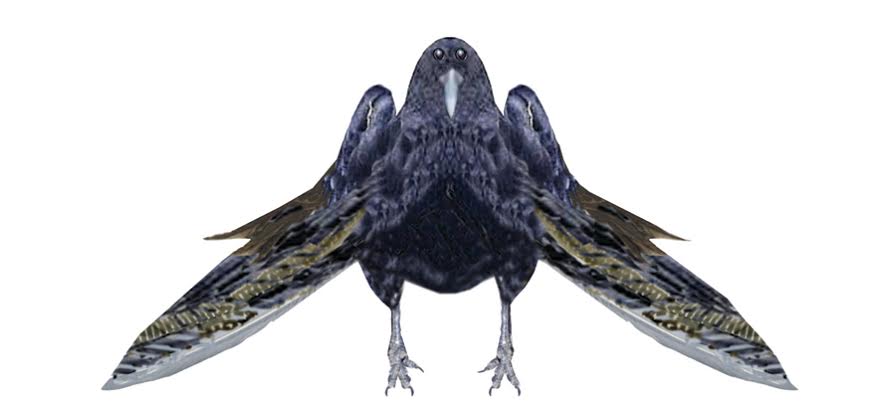 Author Dr. James. A McBean. D.Th., MCC Copyright © 2008 Library of Congress Washington.D.C.20559 Publisher: Revival Tract Ministries Inc The purpose of this article: Speaking to men-unborn!
I f a Christian failed to understand the work of redemption. What Christ has done, and what he is still doing on the right hand of God for us. If we failed in knowing this, we are standing on shaky ground. We would be like a prince, who does not know that his father is the king. The work of redemption is made possible by the death of our Lord Jesus Christ. Sometime to understand what has happened. One will need to go back to the scene of the crime. Many people are confused as to what the Bible is saying to us about redemption. Redemption is a work of God and Christ for sinful man. It is not a work of man for God, and it is not redemption plus. It is not Jesus and, it is Jesus all the way.
Acts 4:12 (KJV) Neither is there salvation in any other: for there is none other name under heaven given among men, whereby we must be saved. For us to understand the work of redemption. We need to travel back in time, to Eden, where it all begins.
What Is Redemption?
Redemption is the act of repurchase something that was sold. It is rescue, emancipation, liberation, preservation, recovery, release, sustenance and deliverance from impending evil. Adam disobeys God, by eating from the tree which they were told not to. The tree was placed there for a test I assumed. Adam blamed his wife for the mess up. By saying. "The woman which you gave me, gave me of the fruit and I did eat" Genesis 3:12 (KJV) And the man said, The woman whom thou gavest to be with me, she gave me of the tree, and I did eat. When God confronted the woman. She blames it on the serpent. She said. "The serpent beguiled me" Genesis 3:13 (KJV) And the Lord God said unto the woman, What is this that thou hast done? And the woman said, the serpent beguiled me, and I did eat.
Reading Between The Lines.
Adam blamed his wife for the trouble. His wife blamed the serpent, for causing the trouble. Adam defended his position in such a way that the Bible exempts him from the case. He chooses to die with his wife. 1 Tim. 2:14 (KJV) And Adam was not deceived, but the woman being deceived was in the transgression. What they were trying to say. Whoever, turn loose such a smart serpent, in the garden, that can beguile people is at fault. From that moment onward, God made a compromise with them. His son will come to die for Adam and his descendant's sins. All we have to do is acknowledge the death, the death of His son Jesus Christ. All the sacrifice that was taking place in the Old Testament, point to Christ. Since sin has to be punished by death. Somebody has to die for it. God decides to make his son die for the crime that Adam and his wife did. Adam, his wife and their children will have to accept the death of God's son as payment for their sins. And not only accept it, but to confess it with their mouth. It was the same thing that all the saints down through the ages have to do.
The Old Testaments Saints Were Save By:
Myer Pearlman in his book. (Knowing the doctrines of the Bible. Said "On what basis were these Old Testament saints justified? They were saved in anticipation of the future Sacrifice, just as people today are saved in consideration of the accomplished Sacrifice. Proof of this truth is found in Heb. 9:15 (compare also Romans. 3:25, which teaches that the death of Christ was in some sense retroactive and retrospective; in other words, it had an efficacy in relation to the past." Knowing The Doctrines Of The Bible. Copyright 1937. Gospel Publishing House. Springfield, Missouri 65802
The Law And Redemption.
God will have to give man a law, to shut man's mouth, and stop man from boasting and making excuses. But, man will not keep the law and will have to return to God for grace. Romans 3:19-AV Now we know that what things soever the law saith, it saith to them who are under the law: that every mouth may be stopped, and all the world may become guilty before God.
Noah Found Grace:
Genesis 6:8 But Noah found grace in the eyes of the Lord.
Jacob Found Grace:
Thus! We saw Noah found grace. Genesis 33:10 And Jacob said, Nay, I pray thee, if now I have found grace in thy sight, then receive my present at my hand: for therefore I have seen thy face, as though I had seen the face of God, and thou wast pleased with me.
Moses The Law Giver Found Grace:
Exodus 33:12 And Moses said unto the Lord, See, thou sayest unto me, Bring up this people: and thou hast not let me know whom thou wilt send with me. Yet thou hast said, I know thee by name, and thou hast also found grace in my sight.
The New Testament Saints Found Grace:
Eph 2:8-9 (NKJV) For by grace you have been saved through faith, and that not of yourselves; it is the gift of God, 9 not of works, lest anyone should boast Acts 15:10 (NKJV) Now therefore, why do you test God by putting a yoke on the neck of the disciples which neither our fathers nor we were able to bear Acts 15:23-29 (NKJV) They wrote this letter by them: The apostles, the elders, and the brethren, To the brethren who are of the Gentiles in Antioch, Syria, and Cilicia: Greetings. 24 Since we have heard that some who went out from us have troubled you with words, unsettling your souls, saying, "You must be circumcised and keep the law" --to whom we gave no such commandment-- 25 it seemed good to us, being assembled with one accord, to send chosen men to you with our beloved Barnabas and Paul, 26 men who have risked their lives for the name of our Lord Jesus Christ. 27 We have therefore sent Judas and Silas, who will also report the same things by word of mouth. 28 For it seemed good to the Holy Spirit, and to us, to lay upon you no greater burden than these necessary things: 29 that you abstain from things offered to idols, from blood, from things strangled, and from sexual immorality. If you keep yourselves from these, you will do well. Farewell. Not circumcision only, but the whole of the law that God did not give the Gentiles for 1,800 years (Romans 2:12-16). It was a yoke of bondage that no man was able to bear (Acts 15:10; Galatians 5:1). This is the thing that some people want today instead of the liberty in Christ (2 Cor. 3:6-17; Galatians 2:4; Galatians 5:1,13).
Our Lord Say Man Never Keeps The Law:
John 7:19-AV Did not Moses give you the law, and [yet] none of you keepeth the law? Why go ye about to kill me?
Nehemiah Said Man Did Not Keep The Law:
Neh. 9:34 (KJV) Neither have our kings, our princes, our priests, nor our fathers, kept thy law, nor hearkened unto thy commandments and thy testimonies, wherewith thou didst testify against them.
Stephen Said Man Never keeps The Law:
Acts 7:53-54 (KJV) Who have received the law by the disposition of angels, and have not kept it. [54] When they heard these things, they were cut to the heart, and they gnashed on him with their teeth.
Man Gets Redemption By The Blood Of Christ:
Ephesians 2:8-AV For by grace are ye saved through faith; and that not of yourselves: [it is] the gift of God: Ephesians 2:9-AV Not of works, lest any man should boast. Isaiah 64:6-AV But we are all as an unclean [thing], and all our righteousnesses [are] as filthy rags; and we all do fade as a leaf; and our iniquities, like the wind, have taken us away. 1 Peter 2:24-AV Who his own self bare our sins in his own body on the tree, that we, being dead to sins, should live unto righteousness: by whose stripes ye were healed. Isa 53:5 But he was wounded for our transgressions, he was bruised for our iniquities: the chastisement of our peace was upon him; and with his stripes we are healed. Now! If somebody wishes to keep Saturday Sabbaths, or Sunday Sabbaths, nothing is wrong as long as they are not saying this is how they get redemption. Or this is necessary for redemption. Alternatively, you have to accept Jesus as Savior plus Sabbaths keeping to be saved. This is what I have been hearing from some radio and TV preachers. The moment you hear this from anybody, you must stop listening. They do not believe what they are saying so why should you?
Back In The Garden.
Genesis 4:1-AV And Adam knew (Sexual intercourse) Eve his wife; and she conceived, and bare Cain, and said, I have gotten a man from the LORD. Genesis 4:2-AV And she again bare his brother Abel. And Abel was a keeper of sheep, but Cain was a tiller of the ground. Genesis 4:3-AV And in process of time it came to pass, that Cain brought of the fruit of the ground an offering unto the LORD. Genesis 4:5-AV But unto Cain and to his offering he had not respect. And Cain was very wroth, and his countenance fell. Genesis 4:6-AV And the LORD said unto Cain, Why art thou wroth? And why is thy countenance fallen? God has already explained his plan of redemption to Adam and his wife. But Cain never seems to care about God's plan of redemption.
Cain's Mistake:
Since he was a farmer, he should have brought the first fruit of his ground. And since his brother Abel is a shepherd, he supposes to bring the firstling of his flock as an offering to the lord. Notice: That Cain brought (fruit) of his ground. Not the (first-fruits) as he was told. Genesis 4:3-AV And in process of time it came to pass, that Cain brought of the fruit of the ground an offering unto the LORD. Deut. 18:4 (KJV) The firstfruit also of thy corn, of thy wine, and of thine oil, and the first of the fleece of thy sheep, shalt thou give him. Exodus 13:12 (KJV) That thou shalt set apart unto the Lord all that openeth the matrix, and every firstling that cometh of a beast which thou hast; the males shall be the Lord's.
The Lamb Point To Christ:
Leviticus 14:25-AV And he shall kill the lamb of the trespass offering, and the priest shall take [some] of the blood of the trespass offering, and put [it] upon the tip of the right ear of him that is to be cleansed, and upon the thumb of his right hand, and upon the great toe of his right foot:
Jesus Is The Lamb
St John 1:29-AV The next day John seeth Jesus coming unto him, and saith, Behold the Lamb of God, which taketh away the sin of the world. 1Peter 2:24-AV Who his own self bare our sins in his own body on the tree, that we, being dead to sins, should live unto righteousness: by whose stripes ye were healed. Christ died for our sins, because we could not pay such a ransom. 1 Corinthians 15:3-AV For I delivered unto you first of all that which I also received, how that Christ died for our sins according to the scriptures; 1 Corinthians 15:4-AV And that he was buried, and that he rose again the third day according to the scriptures: 1 Peter 2:24-AV Who his own self bare our sins in his own body on the tree, that we, being dead to sins, should live unto righteousness: by whose stripes ye were healed. Isaiah 53:4-AV Surely he hath borne our griefs, and carried our sorrows: yet we did esteem him stricken, smitten of God, and afflicted. Isaiah 53:5-AV But he [was] wounded for our transgressions, [he was] bruised for our iniquities: the chastisement of our peace [was] upon him; and with his stripes we are healed.
The Evidence of Redemption:
Romans 5:5 (KJV) And hope maketh not ashamed; because the love of God is shed abroad in our hearts by the Holy Ghost which is given unto us. Galatians 5:22-23 (KJV) But the fruit of the Spirit is love, joy, peace, long-suffering, gentleness, goodness, faith, [23] Meekness, temperance: against such there is no law. Ephes. 5:9 (KJV) (For the fruit of the Spirit is in all goodness and righteousness and truth;) Acts 11:26 (KJV) And when he had found him, he brought him unto Antioch. And it came to pass, that a whole year they assembled themselves with the church, and taught much people. And the disciples were called Christians first in Antioch. The name means Christ like. Regardless of who started it the name has remained as the best one for followers of Christ. Its use indicates that the Holy Spirit considers it the highest name human beings can bear upon earth (Acts 11:26
Feelings And Faith:
After a person is being redeemed, the first thing that comes into play is feeling. The person feels saved, feel clean and a feel like a new person. The person is sure that he or she is saved and that they have met the Lord. The person's heart is now full of joy, at least for now, until persecution begins to hit them for the decision that they have made in following Jesus.
The Joy Of Redemption:
The new converted person is now feeling such joys that he or she has never felt before. This joy brings tears to their eyes. Christians call this "Sweet tears." During this period the new converted person sings, and jump for joy. Others think that such person is now mad, but the new convert do not mind it. Nothing seems impossible for the new believer. You love everybody. This is what Adam and his wife lost in the Garden of Eden. This is what backsliders lost why they are so miserable. Even when the Christians are going through times of hardship and trouble, this joy is still evident; this joy is not easily lost.
The peace Of Redemption:
True Christians have a peace in their soul, which is coveted by none Christians. I can wake up in the middle of the night and sing psalm because of this great peace. Job 35:10 (KJV) But none saith, Where is God my maker, who giveth songs in the night; The new believer enters another stage. He or she begin to experience a new piece in their soul, mind and spirit, the peace is of such that it pass all understanding. Nobody can understand it. His wife/husband, children cannot understand what has come over their love one, that change them in such a dramatic way. Philippians 4:7-AV And the peace of God, which passeth all understanding, shall keep your hearts and minds through Christ Jesus. All this is call the "Honey moon period of redemption" This is like when a couple just gets married, and is enjoying each other, company.
Time For The Fire:
But soon others came into the marriage, the baby that will not stop cry. At this time things get so bad that the person do not feel save again. Feeling must drop off, and faith must chip in. Feeling is like flying by sight, but what happen when the weather as change and the whole Aria is foggy? Just as a pilots have to learn to fly by the instrument in the cockpit. Faith is like following the lord base on the written word. The lord save you and give you the assurance of salvation. You will need to remember that experience. It is the spirit of God that signals to your spirit that you were saved. It is the Holy Spirit that put the feeling there. And it is going to be the Holy Spirit that will remove the feeling, because he is calling and training you to help others. Problem do not solved by feeling good. Asked those drug addicts, and alcohol abusers. After the drug faded off the problem return. God has to train you in faith, and this is where the suffering is going to comes in.
The Cause Of Discipleship:
Christians call this training, period the "fire period." This is when God begin to purge you, and mold you in the mud. Burnt out all pride. Bring you to nothing so he can build you up. Strip you of all the things you have gotten by false pretense, so Satan cannot point accusing fingers at you. 2 Thessalonians 2:17-AV Comfort your hearts, and establish you in every good word and work. 1 Peter 5:10-AV But the God of all grace, who hath called us unto his eternal glory by Christ Jesus, after that ye have suffered a while, make you perfect, establish, strengthen, settle [you] When all this is over the joy feeling and everything will return, for a while until the other series of training begin.
Walking In The Spirit And Word:
2 Cor. 12:17 Did I make a gain of you by any of them whom I sent unto you? 2 Cor. 12:18 I desired Titus, and with him I sent a brother. Did Titus make a gain of you? walked we not in the same spirit? walked we not in the same steps? Now! Jesus is trying to get you and I to live a (blameless life) He will have to perfect you and I, but to live a blameless life is within our reach. There are two other stages that I did not mention is this work. "Strange trial" Strange trials are like what is happening to Christians in Pakistan, and other part of Africa. "Strange trials" is when the contrary happens, things that are not suppose to happen to good people, and is the very thing happening. You have to truly know God to pull off is made a comeback, once strange trials hit you. Dan_11:32 ---: but the people that do know their God shall be strong, and do exploits.
Our Body Was Not Saved At The Time Of Our Conversion:
It is important to know that the work of redemption was not done in our bodies, our bodies are still waiting for redemption, at the returns of our Lord. Any Christians that you and I saw talking and acting as if they are not living in the body, it is only a matter of time before they fall off their high horse. Philip. 3:20-21 For our conversation is in heaven; from whence also we look for the Savior, the Lord Jesus Christ: [21] Who shall change our vile body, that it may be fashioned like unto his glorious body, according to the working whereby he is able even to subdue all things unto himself.
Our Bodies Are Still Waiting For Redemption:
 Romans 8:22-24 (NKJV) For we know that the whole creation groans and labours with birth pangs together until now. 23 Not only that, but we also who have the first-fruits of the Spirit, even we ourselves groan within ourselves, eagerly waiting for the adoption, the redemption of our body. 24 For we were saved in this hope, but hope that is seen is not hope; for why does one still hope for what he sees.
Living Sacrifice Mean Exactly What It Says:
Romans 12:1 (NKJV) I beseech you therefore, brethren, by the mercies of God, that you present your bodies a living sacrifice, holy, acceptable to God, which is your reasonable service.
To Train The Body And Discipline It:
1 Cor 9:27 (NKJV) But I discipline my body and bring it into subjection, lest, when I have preached to others, I myself should become disqualified. This is not to get salvation, but to prevent people from pointing the finger at you. If we fail to discipline our body, it will throw dirt upon our ministry and make us lest effective. Why? 2 Cor 3:2-3 (NKJV) You are our epistle written in our hearts, known and read by all men; 3
Conclusion: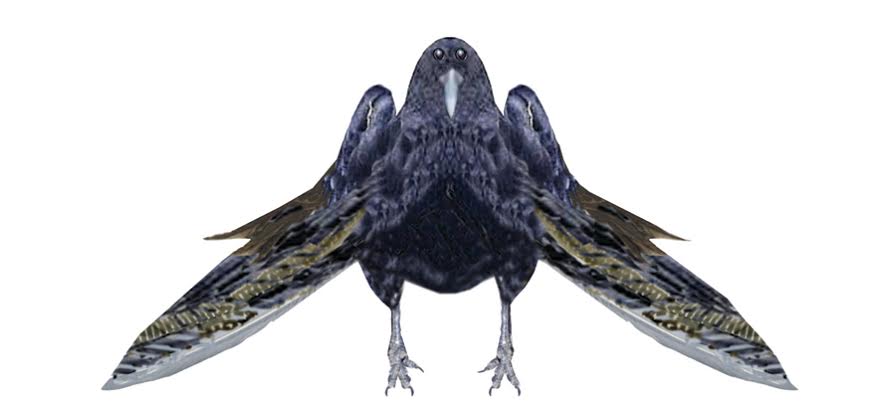 The Work Of redemption is not design by God to make us rotten rich and to spend our day's crusing the oceans of the world, God called us to salvation to work us. There are orphans and fatherless to take care off. James 1:27 Pure religion and undefiled before God and the Father is this, To visit the fatherless and widows in their affliction, and to keep himself unspotted from the world. Matthew 25:44-46 Then shall they also answer him, saying, Lord, when saw we thee an hungred, or athirst, or a stranger, or naked, or sick, or in prison, and did not minister unto thee? [45] Then shall he answer them, saying, verily I say unto you, Inasmuch as ye did it not to one of the least of these, ye did it not to me. [46] And these shall go away into everlasting punishment: but the righteous into life eternal. Final Word: Make haste now my love and come away.
The Bearer's Of The "Mind Sword."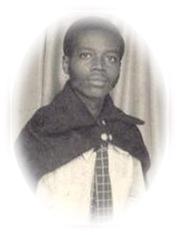 A bird eye view is given, a voice is heard, a man is enlightened, a soul is saved.