What Does It Really Mean To Be Fill With The Holy Spirit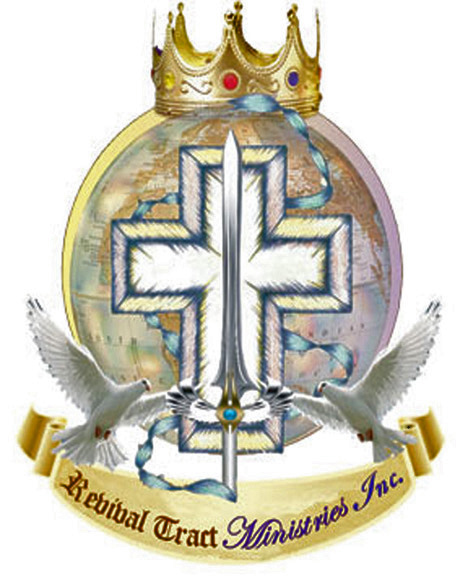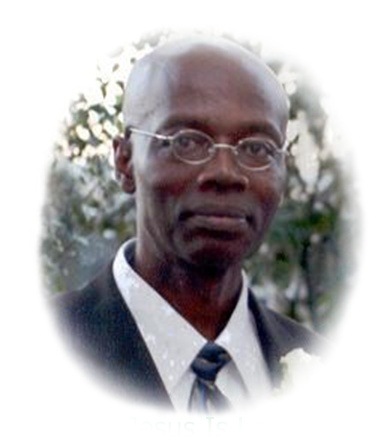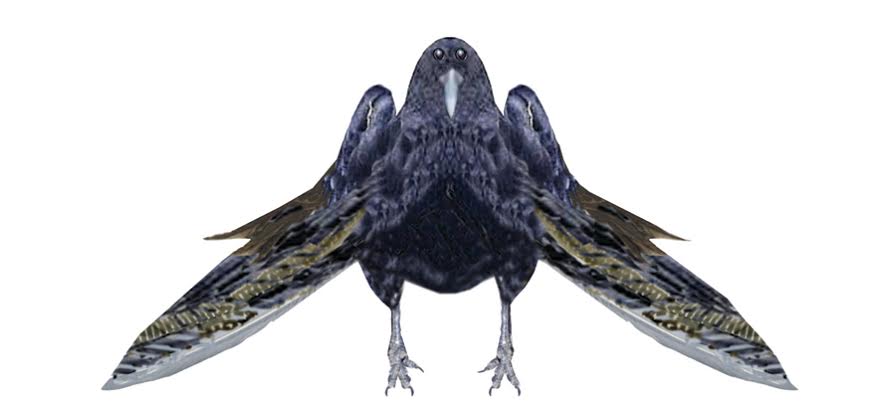 Author Dr. James. A McBean. D.Th., MCC Copyright © 2008 Library of Congress Washington.D.C.20559 Publisher: Revival Tract Ministries Inc The purpose of this article: Speaking to men-unborn!
S atan have a whole host of demons which claims to be the Holy Spirit, it is very important for every child of God, to know whom and what they are dealing with. Satanic forces take advantage, of our lack of knowledge, and are having a field day at our expenses. You might have heard the terminology "He got two life sentences" Then people ask. "How many lives do we expect him to live?" A life sentence is a judicial terminology. Which mean a "period of a time serve or to serve" and not necessarily the duration of ones entire life span. A life sentence is anywhere from fifteen to twenty-five years. If a person has no knowledge of judicial terminology, they will miss out on the main point. Therefore, we can assume that a life sentence and twenty-five years is one and the same thing.
The same things can be said of the bible, our bible is an Oriental book, and if the reader have no background knowledge, in the idioms of that region where our bible came from, that person can only understand very little of what the bible is trying to convey. In the book: Manners and Customs of the Bible, written by James M. Freeman. "Though the Bible is adapted to all nations, it is in many respects an Oriental book. It represents the moods of thought and the peculiar customs of a people who, in their habits, widely differ from us. One who lived among them for many years has graphically said: "modes, customs, usages, all that you can set down to the score of the national, the social, or the conventional, are precisely as different from yours as the east is different from the west. They sit when you stand; they lie when you sit; they do to the head what you do to the feet; they use fire when you use water; you shave the beard, they shave the head; you move the hat, they touch the breast; you use the lips in salutation, they touch the forehead and the cheek; your house looks outwards, their house looks inwards; you go out to take a walk, they go up to enjoy the fresh air. Preface.
Understanding The Idiom Of The Bible:
The Idioms in the Old Testaments are quite different from the idioms of the New Testaments. If you do not know when you are reading a biblical prophecy, from a proverbs, or Idioms, you will make many mistakes, and convey some serious erroneous doctrines, which sometime split churches. The Old Testament keeps mentioning certain people that sleep with their fathers.
1 Kings 1:21 Otherwise it shall come to pass, when my lord the king shall sleep with his fathers, that I and my son Solomon shall be counted offenders.
2 Chron. 14:1 So Abijah slept with his fathers, and they buried him in the city of David: and Asa his son reigned in his stead. In his days, the land was quiet ten years.
"Slept With His Father's Mean That He died"
John 11:11 He said these things; and after that He said to them, Our friend Lazarus sleeps. But I go so that I may awaken him out of sleep. John 11:12 Then His disciples said, Lord, if he sleeps, he will get well. John 11:13 But Jesus spoke of his death, but they thought that He had spoken of taking rest in sleep. John 11:14 Then Jesus said to them plainly, Lazarus is dead. John 11:15 And I am glad for your sakes that I was not there, in order that you may believe. But let us go to him.
Right Hand Speak Of Your Mate, Or Closest Allies:
Matthew 5:30 And if thy right hand offend thee, cut if off, and cast it from thee: for it is profitable for thee that one of thy members should perish, and not that thy whole body should be cast into hell.
Somebody Enter Into Somebody; Mean That You Are Control By Them:
Luke 22:3 Then entered Satan into Judas surnamed Iscariot, being of the number of the twelve. "Satan, as an angel, could not possibly enter physically into Judas, for he has his own personal spirit body as big as a man.
The so-called doctrine of interpenetration, that is, persons entering physical into each other, is false. The Bible does speak of the Corinthians and Philippians being in Paul's heart (2 Cor. 7:3; Phil. 1:7); God being in Christ (2 Cor. 5:19); Christ being in God (John 14:20); God and Christ being in each other (John 14:10-11); men being in both the Father and the Son (1 John 2:24); men being in Christ (2 Cor. 5:17); men and the Spirit being in each other (Romans 8:9); Christ being in men (Col. 1:27; Romans 8:10); man and Christ being in each other (John 14:20); all creation being in God (Acts 17:28); and Satan entering into men (Luke 22:3; John 13:27). However, these passages refer to being in union with, being consecrated to the same end—one in mind, purpose, and life.
They do not teach physical entrance of one being into another. It may be best understood by a man and woman becoming one in life together, being in each other's plans, life, etc. Hence, Satan entering into Judas simply means Judas submitted to Satan's temptation to betray Jesus. He became one with Satan, like men become one in spirit with God when joined to Him in consecration (1 Cor. 6:17).
Filled With The Holy Ghost Mean Union With:
This does not mean that the Holy Ghost came down out of the cloud, and put his foot into your foot, and his head into your head and his hand into your hand. It does not mean that the Holy Ghost live in your belly, like a baby living in his or her mother uterus. This is the way the church teaches it, but this is not how it is.
When a person bows to the lordship of Christ, the Holy Spirit consecrates your human spirit. That spirit, which you were born with, is like a replica of the spirit of God. This is the part of God, which he put into ever human beings. At consecration, a union takes place between your human spirit and the Holy Spirit, just like two computers connect to each other by way of the internet. The bible uses many idioms: "Such as being in you, upon you." That is the way it sound, but that is not the way it is. One of our American favorite Idioms: "I was only pulling your leg." The person did not touch your leg. What that mean, he or she was only having a joke on you. But how could they pull your legs without touching your legs? In the world of Idioms, thing does not come out the way it sound.
No spirit supposes to be in your body, but the one that you were born with.
Just listens to some Christians talking. "The lord told me" "The Spirit reveals to me" "The spirit told me" Then they have a way to fix their faces to make it look like there is something going on between them on the lord, which nobody else had. For all the revelation, they were getting. The spirit never gave then one and how to come out of debts, how to get a better job, how to have a working marriage, and how to grow up successful children. Where is all the truth that the spirit supposes to guide them into?
John 16:13 (KJV)Howbeit when he, the Spirit of truth, is come, he will guide you into all truth: for he shall not speak of himself; but whatsoever he shall hear, that shall he speak: and he will shew you things to come.
SATAN CAPITALIZING ON THE MISCONCEPTIONS ABOUT THE HOLY SPIRIT AND IS PUTTING HIS SPIRIT IN PEOPLE WHILE FAKING TO BE THE HOLY SPIRIT.
A group of young people from a certain church turns up at my place of business one day. They told me that a certain boy got filled with the Holy Ghost last night; the boy jumped through the window and ran away; when he got filled. I could not help but ask. "A who frighten him, and when will he write back to us?"
Many Christians believe and teaches that the Holy Spirit came and literally takes up residence in each believer at conversion or sometime after conversion. This concept opens up the new believers to satanic deceptions and demonic possession. You might say, "a true Christians cannot be poses with an evil spirit," and "demons and the Holy Spirit cannot live in the same body," I would ask why not? Both God, Satan, demons and us live in the same universe. In fact, "in God we all live, move and have our being," said the scripture.
When Satan spirit takes up residency in a believer's body, and is posing to be the Holy Spirit. This leads the new believers off the path of faith, into legalisms, self-righteousness, and spiritual retardation. Even though the believers seem happy, he she will always suffer from depression, sassy without any form of provocation. Above all no life healing revelations, all the revelations that he she receives only causes more and more contentions and suspicions. Christianity means Christ like and you will not see anything Christ like in such and such a person, but a few Jesus, Jesus comment as the conversation drags on. A self-holiness will be very evidence in the person, without temperance. You will find nothing at all in them that look like Jesus, but a few self-righteous actions, which the bible calls:
2 Tim. 3:5 Having a form of godliness, but denying the power thereof: from such turn away.
For all that spirit fill which they claim to have, why are they so wicked and devious? Why are they so envious? Where is the love that supposes to be in every spirit fill child of God?
1 John 4:20 If a man say, I love God, and hateth his brother, he is a liar: for he that loveth not his brother whom he hath seen, how can he love God whom he hath not seen? 1 John 4:1 Beloved, believe not every spirit, but try the spirits whether they are of God: because many false prophets are gone out into the world.
The Concrete Evidence Of A Spirit Fill Person
Gal 5:22 But the fruit of the Spirit is: love, joy, peace, long-suffering, kindness, goodness, faith, Gal 5:23 meekness, self-control; against such things there is no law. Gal 5:26 Let us not become glory-seeking, provoking one another, envying one another.
John 13:35 By this all shall know that you are My disciples, if you have love toward one another.
Galatians 6:10 As we have therefore opportunity, let us do good unto all men, especially unto them who are of the household of faith.
The church will tell you that the evidence is peaking in tongues, but demons also speak in tongues, and moreover, tongues is your own original language, in which you were born, praising God at a level, which you have never did before the experience. There are other tongues, and unknowing tongues, and tongues of angels.
1 Cor. 12:30 Have all the gifts of healing? do all speak with tongues? do all interpret? Thirteen commands (Galatians 5:25-6:10): 1. Let us walk in the Spirit (Galatians 5:25). 2. Let us not desire vain glory (Galatians 5:26). 3. Let us not provoke one another (Galatians 5:26). 4. Let us not envy one another (Galatians 5:26). 5. Restore a sinning brother (Galatians 6:1). 6. Consider self not above falling (Galatians 6:1). 7. Bear burdens of others (Galatians 6:2). 8. Test your own work (Galatians 6:4). 9. Bear your own responsibility (Galatians 6:5). 10. Support the ministry (Galatians 6:6). 11. Be not deceived (Galatians 6:7). 12. Be not weary in well doing (Galatians 6:9). 13. Do good to all people (Galatians 6:10).
Special Notes
Every writer have their own style, and ethics, I do not intentionally tries to insults my readers with my style. I pen the way I speaks, this is my style, if my reader find it offensive, I apologizes, and asks my reader to go to plan B.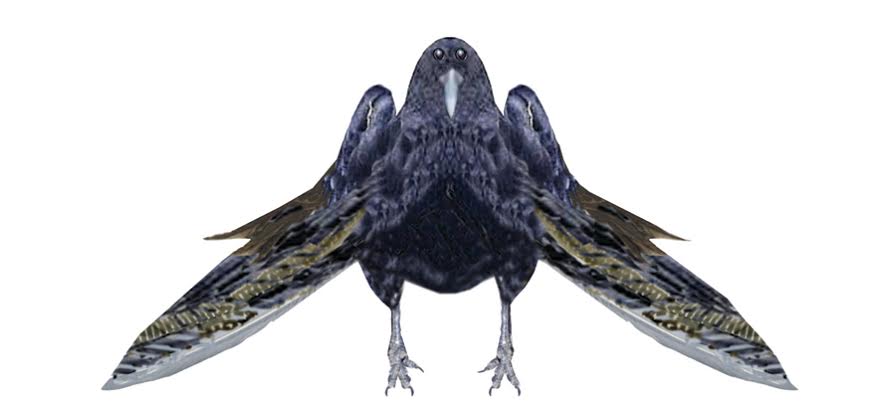 Come To Jesus Today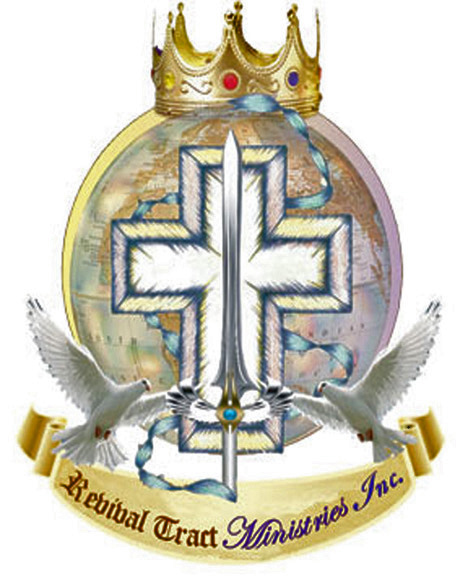 Acts 4:12 (KJV)Neither is there salvation in any other: for there is none other name under heaven given among men, whereby we must be saved.
Romans 5:6 (KJV) For when we were yet without strength, in due time Christ died for the ungodly. Romans 5:7 (KJV) For scarcely for a righteous man will one die: yet peradventure for a good man some would even dare to die. Romans 5:8 (KJV) But God commendeth his love toward us, in that, while we were yet sinners, Christ died for us. Romans 5:9 (KJV) Much more then, being now justified by his blood, we shall be saved from wrath through him. Romans 5:10 (KJV) For if, when we were enemies, we were reconciled to God by the death of his Son, much more, being reconciled, we shall be saved by his life. Romans 5:11 (KJV) And not only so, but we also joy in God through our Lord Jesus Christ, by whom we have now received the atonement.
Matthew 6:33-AV But seek ye first the kingdom of God, and his righteousness; and all these things shall be added unto you.
Isaiah 55:6-AV Seek ye the LORD while he may be found, call ye upon him, while he is near: Isaiah 55:7-AV Let the wicked forsake his way, and the unrighteous man his thoughts: and let him return unto the LORD, and he will have mercy upon him; and to our God, for he will abundantly pardon.
Do you repent of your sins before God and Man, and do you embraces Jesus as your savior? If the answer is yes! By the power invested in me, by the Church, and by the Holy Ghost. I pronounce you forgiven of your sins. Acts 2:21 And it shall come to pass, that whosoever shall call on the name of the Lord shall be saved. Romans 10:13 For whosoever shall call upon the name of the Lord shall be saved.
The Bearer's Of The "Mind Sword."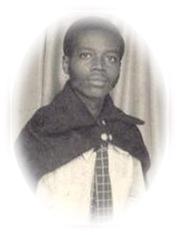 A bird eye view is given, a voice is heard, a man is enlightened, a soul is saved.