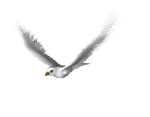 What New Christians Do Not Know, Why They Trashed The Faith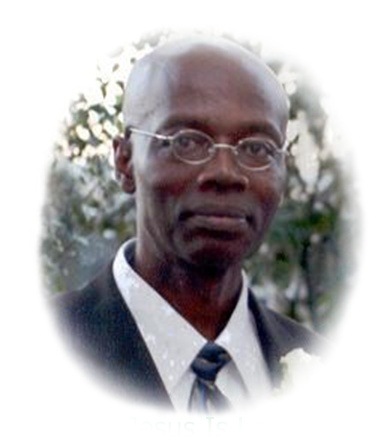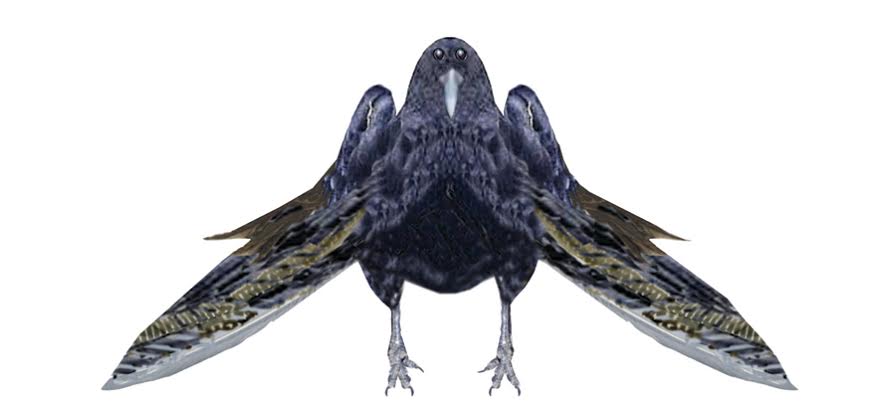 By Dr.James. A McBean D.Th., MCC
Copyright © 2009 Library of Congress Washington.D.C.20559
D uring world war two, a certain solder fell sick, and was taken to the army hospital, after he had received an x-ray, he was told that he had three months to live, '' he said since he had only three months to live he is going to give the enemy all the hell they can carry'' he went back to war. He launches a one man crusade on the enemy. Sometimes he attacked whole battalion by himself and wiped them out. The warning of death has removed all fear of death from him. After three months had past and he was still alive, he went back to the hospital to find out why he was still alive. They told him he had received the information that belongs to another man that had the same name. The hospital was bombed a few days after he had left and the man died.
Whenever a person became a Christian, the first thing Satan tells them is that'' you can't make it, within three months I will cut you down. Satan also tells them that'' you have to learn to be a Christian and you will get confused with numerous conflicting teachings '' Just like a baby doesn't learn to be a baby, they are born a baby, so it is with the Christian lives. A person is born again as a Christian. But as a baby has to learn certain survival skills so the Christian has to learn basic survival skills. As the parents of the baby does not vex when the baby falls, so it is with God. He does not vex whenever we make mistake, or sin, but he expect us to get up and move on. After you became a Christian the first thing you must do, is get a Bible. You can almost know a good Christian by his Bible.
Assembled With The Believers.
Heb 10:24-25 (NKJV) And let us consider one another in order to stir up love and good works, 25 not forsaking the assembling of ourselves together, as is the manner of some, but exhorting one another, and so much the more as you see the Day approaching.
New Christian's mistakes: Is to dissemble themselves from other believers, they consider too zealous. Satan has a way to plant hate within our spirits for other people, which we consider too godly. By doing this: Satan cut us off from valuable sources spiritual nourishment, information, and good role model. This is the prime most reason why Christians end up trashing their faith. This was the same thing why Joseph brothers end up sinning. Hate for Joseph and his dreams.
The same problem with Israel. They envied Moses and Aaron in the camp. The same thing with the people of Jesus time. They delivered up Jesus because of envy. The same things with people today: By hating the messenger we deliberately reject the message.
We Dissembled Our Selves From Antagonizes.
This is another bad thing to do. A certain amount of persecutions and enemies are good for new Christians. It sharpen up your spiritual reflects. It keeps you on your toes. Everywhere I went I received death threats from a certain relative. As times goes by I begin to see that it was the very death treats keeping me alive. By keep looking over my shoulders, I escape many mistaking identities atrocity. Now! There are times when you must run from the fire. But, you must also remember that it is fire that turn iron into steel, and fire that refine gold. There are a lot of benefits to achieve from being around the enemies. You can bring fear upon the enemies by behaving wisely.
1 Sam 18:14-15 (NKJV) And David behaved wisely in all his ways, and the Lord was with him. 15 Therefore, when Saul saw that he behaved very wisely, he was afraid of him.
You Must Know The Enemies.
When fighting in a jungle warfare. A solder must know all the dangers of the jungle. The actual enemy soldiers are only a small part of the trouble. You need to know about the booby traps, mines, snakes, leaches, scorpions, mosquito bearing malaria, bad waters, cross fire and friendly fire. In addition: The solders need to know about enemies women solders posing as prostitutes. Also : The jungle itself can be your biggest enemy, and it can be your only friend. To survive in jungle warfare, the solders must learn to listen to the jungle because it is talking. We can employ these same techniques in spiritual warfare.
Do Not Pick Up Bad Concepts.
If Satan manage to distorted your conceptual life. He has you for good. Being "under the blood" Will not prevent you from getting sick, with diabetic, prostate, cancer or other illness. Covering of the blood, will not prevent you from lose your job, lose your marriage, lose your saving, and getting your house into foreclosure. Being "Under the blood" will not prevent you from getting into an auto accident if you are not careful. The covering of the blood is for forgiveness of sin. The covering of the spirit is for protection.
Isaiah 30:1 (KJV) Woe to the rebellious children, saith the LORD, that take counsel, but not of me; and that cover with a covering, but not of my spirit, that they may add sin to sin:
You have to construct your life accordingly to the counsel of the word, and the covering of the spirit. The covering of the spirit only chips in when you and I learn to walk with the spirit, listening to the spirit and live in the spirit.
2 Cor 12:18 (NKJV) I urged Titus, and sent our brother with him. Did Titus take advantage of you? Did we not walk in the same spirit? Did we not walk in the same steps?
Do Not Develop A False Sense Of Piety.
I worked alongside a great number of nurses: Ninety percent of them are Christians, and married. Only one out of ten living with their husband. They all have a negative concept of sex, and men. The indication that they are getting from the pulpit is that sex of any kind is bad. If you mention sex more than one time they begin to look at you as none Christians. The impression that I am getting from them is that Christians must not desire sex. They failed to realize that sex is a natural part of our human biology and that is was God who invented it in the first place. These false sense of piety will come back to entrap us down the road. The younger generation will not wear that mask of false hood. You see what God is doing now! Every year a number of pastors are getting exposed. When you listen to these men sermons, they came down hard on sex, then months later they themselves, got caught taking a piece of the apple. Let us be real and act like human: We should not profess a standard which we do not attain to.
Know What Christ Has Done For You
You did not get saved by your own magnetism, and you cannot be keep saved by your own effort either. When the lord saved a person, the lord imputed his holiness, his righteousness and his perfection to that new believer's spiritual account. This is where God saw you: Standing in all the Jesus has made possible for you.
S Zech 4:6-7 (NKJV) So he answered and said to me: "This is the word of the Lord to Zerubbabel: 'Not by might nor by power, but by My Spirit,' Says the Lord of hosts. 7 'Who are you, O great mountain? Before Zerubbabel you shall become a plain! And he shall bring forth the capstone With shouts of "Grace, grace to it!" '
Eph 2:8-9 (NKJV)" For by grace you have been saved through faith, and that not of yourselves; it is the gift of God, 9 not of works, lest anyone should boast.
Your Part In the Matter is to Grow In Grace.
2 Peter 3:18 (NKJV) but grow in the grace and knowledge of our Lord and Savior Jesus Christ. To Him be the glory both now and forever. Amen.
Jesus part in the matter is to died for your sins and after saving you: Banked all his legacy upon your spiritual account. You part in the matter is to feed upon the word of God so you can grow in grace. Look at this. Even the ability to grow is made possible by Christ.
Gal 2:20-21 (NKJV) I have been crucified with Christ; it is no longer I who live, but Christ lives in me; and the life which I now live in the flesh I live by faith in the Son of God, who loved me and gave Himself for me. 21 I do not set aside the grace of God; for if righteousness comes through the law, then Christ died in vain."
It Is God That Will Make You Perfect.
1 Peter 5:10 But the God of all grace, who hath called us unto his eternal glory by Christ Jesus, after that you have suffered a while, make you perfect, establish, strengthen, settle you.
Hebrews 13:21 Make you perfect in every good work to do his will, working in you that which is well pleasing in his sight, through Jesus Christ; to whom be glory forever and ever. Amen.
Your Job Is To Add To Your Faith.
2 Peter 1:5-10 (NKJV) But also for this very reason, giving all diligence, add to your faith virtue, to virtue knowledge, 6 to knowledge self-control, to self-control perseverance, to perseverance godliness, 7 to godliness brotherly kindness, and to brotherly kindness love. 8 For if these things are yours and abound, you will be neither barren nor unfruitful in the knowledge of our Lord Jesus Christ. 9 For he who lacks these things is shortsighted, even to blindness, and has forgotten that he was cleansed from his old sins. 10 Therefore, brethren, be even more diligent to make your call and election sure, for if you do these things you will never stumble;
Do Not Beat Up Yourselves, Over The Misdeed Of The Body.
Man is a spirit; he has a soul and is living in a body. The work of salvation was done in your spirit man. Not in your body. In-fact your body was not redeemed at conversion.
Romans 8:22-24 For we know that the whole creation groaned and travailed in pain together until now. [23] And not only they, but ourselves also, which have the first fruits of the Spirit, even we ourselves groan within ourselves, waiting for the adoption, to wit, the redemption of our body. [24] For we are saved by hope: but hope that is seen is not hope: for what a man seeth, why doth he yet hope for?
Philip. 3:20-21 For our conversation is in heaven; from whence also we look for the Savior the Lord Jesus Christ: [21] Who shall change our vile body, that it may be fashioned like unto his glorious body, according to the working whereby he is able even to subdue all things unto himself.
BIBLE READING.
1 Pe 2:2 As newborn babes, desire the sincere milk of the word, that ye may grow thereby:)
Christians need the word of God to grow in the faith. The word is milk for the drinker. Sword for the solder. Bread for the eater. Hammer for the trade's man, and a map for the wayfaring men. Christian that does not feed on the word will have no strength to serve. Whenever, you read the word of God your spirit will became align with it and you will be able to live the word. Some people vex when they hear quotation from the Bible, this happen because their spirit is in opposition to the word and is not in alignment with it. If you do not read it you cannot live it.
MILK FOR THE BABE IN CHRIST.
1 pet 2:2 A person newly converted to Christianity needs the milk of the word of God to grow in the faith. Pastors should note this verse. Milk is that which is easy to swallow, and was chiefly design by nature for young ones. Don't teach heavy doctrine like tithes and offering to young Christians. They'll see previous members doing it and will want to follow.
BREAD FOR THE WORKING MAN.
Psa 104:15 and wine cheers the heart of man, and oil makes his face shine, and bread sustains the heart of man.
The missionary or evangelist, or anybody that's working for God will need the bread of the word to give them strength, as they work.
HAMMER FOR THE BUILDER.
With the word of God you can build up, or pull down, you can go to a community that is rat infested, gunman infested, drug infested, prostitute infested, and clean it up.
A MAP FOR THE WAYFARING PERSON.
Isa 35:8 And an highway shall be there, and a way, and it shall be called The way of holiness; the unclean shall not pass over it; but it [shall be] for those: the wayfaring men, though fools, shall not err
Begin at St Matt. Just keep reading at least three chapters per day Don't try to understand it at first. I know this sounds crazy, as a young Christian you will not be able to figure out one thing, that it is talking about, but as you keep on reading, the bits and pieces will begin to fall into place.
Then, after, you have gone through the New Testament, you will be ready for the Old Testament. If you read the Old Testament before you first read out the New Testament you will be mixed up and confused.
Josh 1:8 (NKJV)This Book of the Law shall not depart from your mouth, but you shall meditate in it day and night, that you may observe to do according to all that is written in it. For then you will make your way prosperous, and then you will have good success.
Jer 23:29 (NKJV) "Is not My word like a fire?" says the Lord, "And like a hammer that breaks the rock in pieces?
PRAYER IS ESENTIAL.
ST Matt 6:7 Prayer is another of the Christian equipment. Prayer is a trade to be learned. Without this you have no chance against Satan. Prayer does not have to be long are short. It must be sincere and true. God is not deaf, nor blind. He can hear and he can see.
1Pe 3:12 For the eyes of the Lord [are] over the righteous, and his ears [are open] unto their prayers: but the face of the Lord [is] against them that do evil.
Don't quote Bible verse to God as if you are trying to corner him or pinned him down on something. Do not try to find the best English word to use as if you are trying to impress God with your perfect English, and don't keep repeating yourself as if you are talking to dunce school children. Your heavenly father knows what you need even before you know it.
Mt 6:7 But when ye pray, use not vain repetitions, as the heathen [do]: for they think that they shall be heard for their much speaking
You Need To Know The Blessing That Awaiting You.
Hebrews 12:2 looking unto Jesus the author and finisher of our faith; who for the joy that was set before him endured the cross, despising the shame, and is set down at the right hand of the throne of God.
1 Cor. 2:9 But as it is written, Eye hath not seen, nor ear heard, neither have entered into the heart of man, the things which God hath prepared for them that love him.
Hebrews 11:24-25 By faith Moses, when he was come to years, refused to be called the son of Pharaoh's daughter; [25] Choosing rather to suffer affliction with the people of God, than to enjoy the pleasures of sin for a season;
Look in the book of Hebrews chapter eleven; you will see a long line of saints who made it in because they know what was prepared for them by God. If you are having problem living the Christian life, ask God to give you a vision of what he is saving up for you. I been doing that more than forty years now. All the saints that overcame including our lord, done so because they saw a better resurrection, or they saw a country which was not made with hands. But, they all got a glimpse of what God have for his people.
The End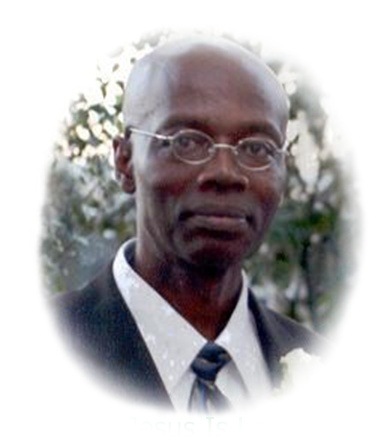 The Bearer's Of The "Mind Sword"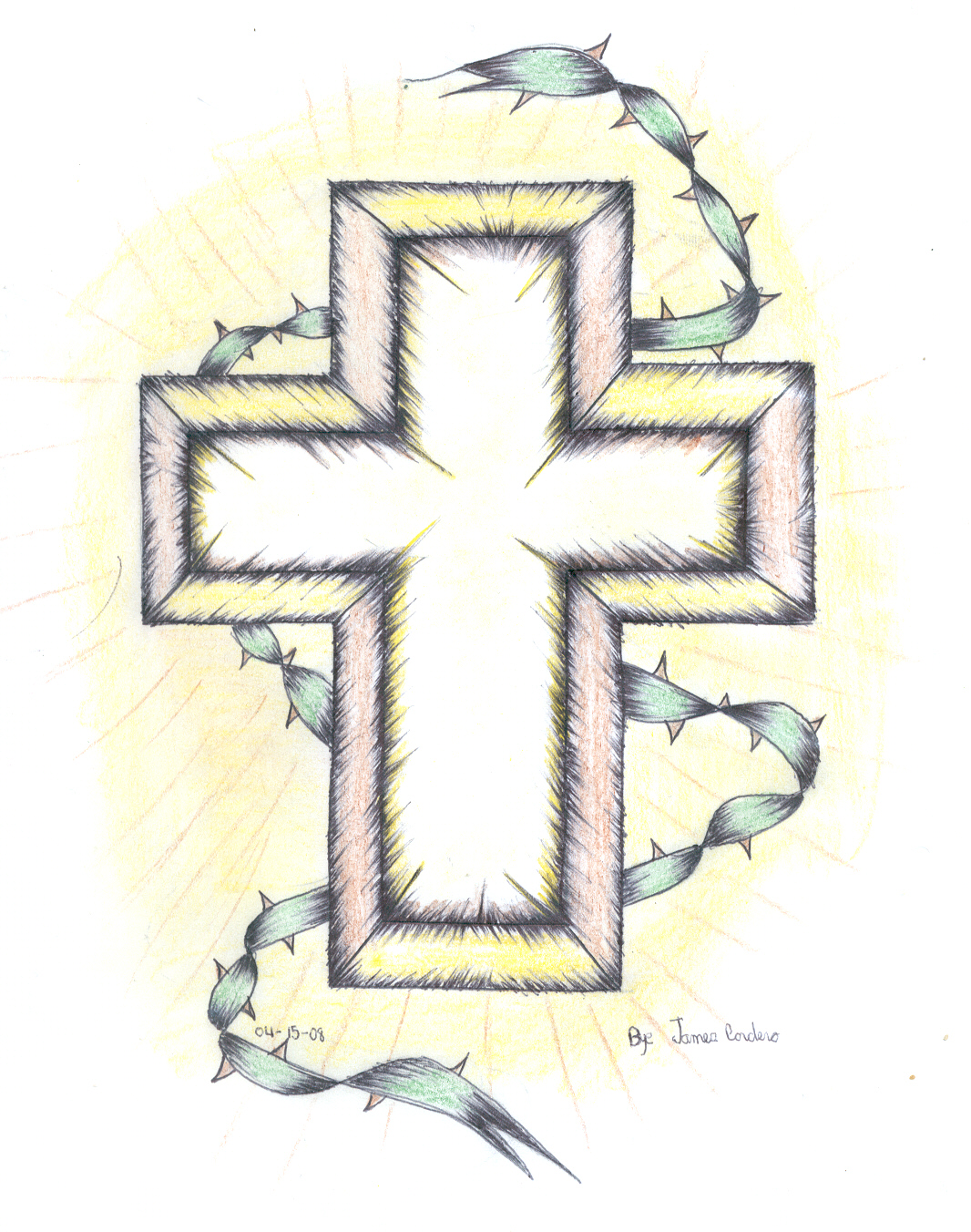 A bird eye view is given, a voice is heard, a man is enlightened, a soul is saved.