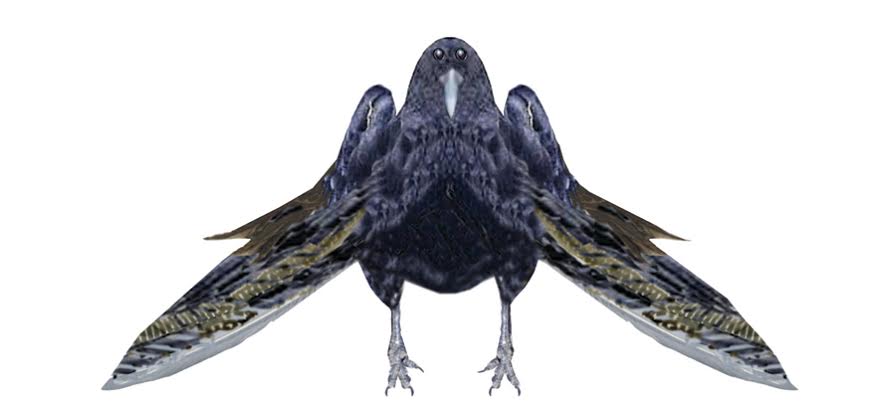 Author Dr. James. A McBean. D.Th., MCC Copyright © 2008 Library of Congress Washington.D.C.20559 Publisher: Revival Tract Ministries Inc The purpose of this article: Speaking to men-unborn!
T he average women are quite unaware of how fragile men can be. Men were brought up to act macho and it is unmanly for men to show emotions, but men cry too, men have feelings too, men go through their kind of menopause too, men can be broken hearted too, and feeling let down, and run down. While working as a patient care tech, sometime I got lucky and get to work with one patient for that shift, the female workers would ask the person in charge to take me off the one and one case since I am a man, put me on the floor, and give the women the one and one case. The reasons why they think and act like that, is because they have no clue of the masculine gender. They exercise no feeling of empathy, and these are same ones that come looking for a shoulder to cry on. One female client told me a thing that burst my bubble. She said: "I do not know why I even married him; because I did not love him." I could not help but ask: "Don't you think one day he is going to wake up from his lust, and saw that you truly have no feeling for him?" You think men are blind to the actions of women?
Men Hurt Whenever There is A Betrayal Of Trust
Prov 25:9-10 (NKJV)Debate your case with your neighbor, And do not disclose the secret to another; 10 Lest he who hears it expose your shame, And your reputation be ruined.
If there is a problem, develop between husband and wife: If the problem is serious and the wife wanting somebody to talk to, she must find professional counselors, one that has nothing to gain from the separation of the couple. Her husband must know what is happening, so he can visit the same councilor, and present his side of the story so the councilor knows how to truly help the marriage. She must never join any single women's club, such as "single and happy." A married woman must never hang out with women that suffer divorce, are women that cannot get a man and expect to have a good marriage.
Men Hurt Whenever There Are Constantly Disagreement.
Amos 3:3 Can two walk together, except they be agreed?
Mar 3:24 And if a kingdom is divided against itself, that kingdom cannot stand. Mar 3:25 And if a house is divided against itself, that house cannot stand.
2 Cor. 6:14 Be ye not unequally yoked together with unbelievers: for what fellowship hath righteousness with unrighteousness? and what communion hath light with darkness?
Not all Christians are Christians; I found out that a Christian could be unequally yoked with other Christians.
2Co 2:11 Lest Satan should get an advantage of us: for we are not ignorant of his devices.
How Men Know.
If a woman came home from work and found toilet papers in her toilet, and she knows for sure that she did flushed her toilet, and did not leave any paper in it, she knows that a woman was in her house when she was away. Why? Only women leave toilet paper in toilet after they urinate. If a woman came home and found condoms floated up in the toilet she definitely know that something went on while she was away. Most men do not know that we can flushed a condom and it floated back up later, the evidence came right back up to hang us. It is the same way a woman leaves tell tale signs of her activities: A lot of women woke up after many years of marriage only to find out their husband are withdrawn and lost interest in them completely, and wondering what went wrong! Men know when something is not going right. Men know whenever they are being talked about. Men know whenever they are being spited, and they know whenever there is an affair going on, they know long before they are being told.
Men Hurt Whenever They Alone Have To Initiate Sex All The Time.
When a man has to be the one to take the initial step in an action or process of sexual intercourse all the time, he started to feel like something is wrong with him. Why only he needs the stuff around here? When this condition progress in the relationship, the man is weaned accidently from his female, and looses desires for her, the relationship is now set up for adulturus behaviors.
Sirach 25:1 With three things I am delighted, for they are pleasing to the Lord and to men: Harmony among brethren, friendship among neighbors, and the mutual love of husband and wife. Page 794 . The New American Bible, Saint Joseph Edition. Catholic book publishing company.
1Co 7:1 Now concerning what you wrote to me: It is good for a man not to touch a woman. 1Co 7:2 But, because of the fornications, let each have his own wife, and let each have her own husband. 1Co 7:3 Let the husband give to the wife proper kindness, and likewise the wife also to the husband. 1Co 7:4 The wife does not have authority over her own body, but the husband. And likewise also the husband does not have authority over his own body, but the wife. 1Co 7:5 Do not deprive one another, unless it is with consent for a time, so that you may give yourselves to fasting and prayer. And come together again so that Satan does not tempt you for your incontinence.
Men hurt Whenever They Cannot Feel Any Love from Their Wives
What Does It Mean To Love? The English word and the Greek word for love have different connotation. The English word love is talking about a warm attachment, a strong affection for another arising out of kinship or personal ties and an assurance of affection. There are a few Greek words for love, but two of the most used are (Agapao.) and (Phileo.)Phileo is talking about a doing, how I treat you in-spite of how I feel about you, by this I can love my enemies, or feed my enemies, or love my wife, or husband because phileo is not talking about how I feel about you, it is not talking about a warm attachment. It is talking about how I treat you in spite of how I feel about you. I can take care of a patient that curse me out and even call me nigger, just because it makes him feel better, to abuses somebody. When the scriptures told me to love my neighbors it did not use the word, (Agapao,) only when it asks me to love God, that the word Agapao was used, or when it told me that God loves me that the word Agapao was used. The word (phileo,) enables me to say I love, because it is not talking about feeling of warm attachment, it is talking about the treatment I handed down to you. You and I cannot tell people we love them, but the way we interacted with them is sending another message. Our actions, our attitudes and our spirit betrayed us.
Deut. 6:5 And thou shalt love the Lord thy God with all thine heart, and with all thy soul, and with all thy might.
Matthew 22:37-40 Jesus said unto him, Thou shalt love the Lord thy God with all thy heart, and with all thy soul, and with all thy mind. [38] This is the first and great commandment. [39] And the second is like unto it, Thou shalt love thy neighbor as thyself. [40] On these two commandments hang all the law and the prophets.
Matthew 23:2-4 Saying, The scribes and the Pharisees sit in Moses' seat: [3] All therefore whatsoever they bid you observe, that observe and do; but do not ye after their works: for they say, and do not. [4] For they bind heavy burdens and grievous to be borne, and lay them on men's shoulders; but they themselves will not move them with one of their fingers.
Jesus used the Greek verb agapao ) in the first two questions, which Means ardently, supremely, perfectly, while Peter answered with the verb file To like, be fond of, feel friendship for another. The third time the Lord used phileo which deeply humbled Peter.
Matthew 22:29 Jesus answered and said unto them, Ye do err, not knowing the scriptures, nor the power of God.
Special Notes
Every writer have their own style and ethics, I do not intentionally tries to insults my readers with my style. I pen the way I speaks, this is my style, if my reader find it offensive, I apologizes, and asks my reader to go to plan B.
Come To Jesus Today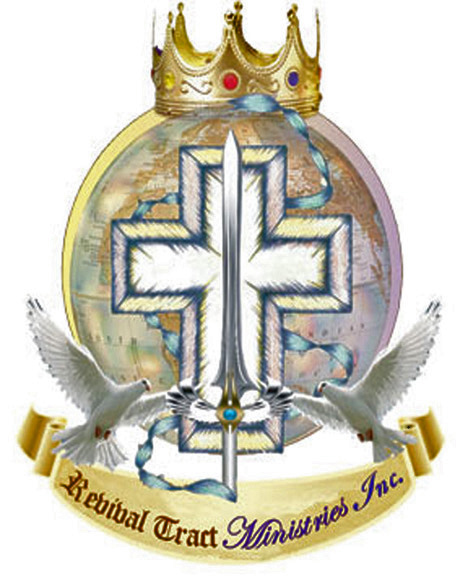 Acts 4:12 (KJV)Neither is there salvation in any other: for there is none other name under heaven given among men, whereby we must be saved.
Romans 5:6 (KJV) For when we were yet without strength, in due time Christ died for the ungodly. Romans 5:7 (KJV) For scarcely for a righteous man will one die: yet peradventure for a good man some would even dare to die. Romans 5:8 (KJV) But God commendeth his love toward us, in that, while we were yet sinners, Christ died for us. Romans 5:9 (KJV) Much more then, being now justified by his blood, we shall be saved from wrath through him. Romans 5:10 (KJV) For if, when we were enemies, we were reconciled to God by the death of his Son, much more, being reconciled, we shall be saved by his life. Romans 5:11 (KJV) And not only so, but we also joy in God through our Lord Jesus Christ, by whom we have now received the atonement.
Matthew 6:33-AV But seek ye first the kingdom of God, and his righteousness; and all these things shall be added unto you.
Isaiah 55:6-AV Seek ye the LORD while he may be found, call ye upon him, while he is near: Isaiah 55:7-AV Let the wicked forsake his way, and the unrighteous man his thoughts: and let him return unto the LORD, and he will have mercy upon him; and to our God, for he will abundantly pardon.
Do you repent of your sins before God and Man, and do you embraces Jesus as your savior? If the answer is yes! By the power invested in me, by the Church, and by the Holy Ghost. I pronounce you forgiven of your sins. Acts 2:21 And it shall come to pass, that whosoever shall call on the name of the Lord shall be saved. Romans 10:13 For whosoever shall call upon the name of the Lord shall be saved.
The Bearer's Of The "Mind Sword."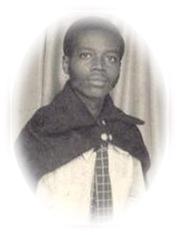 A bird eye view is given, a voice is heard, a man is enlightened, a soul is saved.