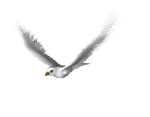 Was Jesus A Black Man? And Was He A Ugly Man As Some People Says?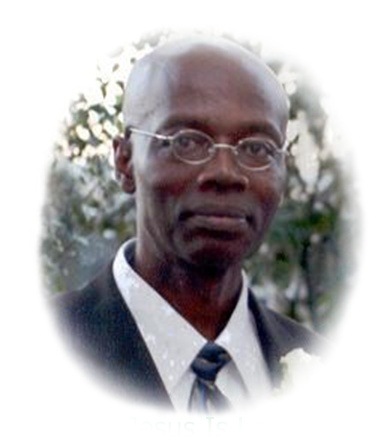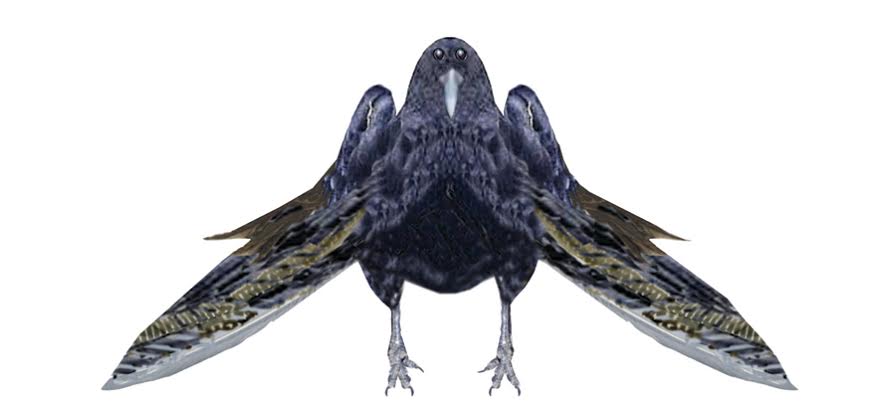 By Dr. James. A McBean D.Th., MCC
Copyright © 2008 Library of Congress Washington.D.C.20559
S ome people are so desperate for what they believe that they will go to any length to deceive others into believing in it. Some people talk things the way that they would like to see it. Well! Let us try that on the lotto. Talk like we win, and see if that talking will make us win.
For century the black people been trying to produce their own black version of Jesus, instead they should be trying to produce their own version of Christianity. For the corrupt version of Christianity, that we had is more suitable for those who corrupt it. That is one of the reasons why there are so many backsliders in our churches. For the version that we get no body, know how to live up to it. We only pretend to be living it. Many of us have two and more wives like the Muslims, but pretend otherwise.
Before we talk about the black Jesus. Let's talk about the different bad version of Bible translations on the market.
TRANSLATION THAT JUSTIFIED SLAVERY.
Ephes. 6:5 (KJV) Servants, be obedient to them that are your masters according to the flesh, with fear and trembling, in singleness of your heart, as unto Christ;
1 Peter 2:18 (KJV)Servants, be subject to your masters with all fear; not only to the good and gentle, but also to the froward.
(Servants) "One who is privately employed to perform domestic services. 2. One who is publicly employed to perform services, as for a government.
Every where the bad translations find the word servants they translated it (Slaves) a slave is "One bound in servitude as the property of a person or household. "Bible translators are playing with the word of God on purpose, and by so doing damming their souls for all eternity.
However, let talk about this black Jesus.
Was Jesus really black? I want to settle this under tree belly full talk once and for all. All you and I have to do is just look at the genealogy in the Bible and see what race or what tribe of Jews Jesus came from. It is all there.
Our lord was neither black nor white. He was from the Jewish race. There are black Jews by race as well even in the time of our lord and before. However, our lord was not burnt face.
For us who believe in him, it does not matter if he was white, black, pretty, or ugly.
HERE WE GO
Now!! There are statements made in the Bible that can give us the clue as to what was going on back then.
Matthew 26:48-53 (KJV) Now he that betrayed him gave them a sign, saying, Whomsoever I shall kiss, that same is he: hold him fast.
GAVE THEM A SIGN: WHY?
The sign that Judas gave the Roman solders and Chief priests are. "Whomsoever I shall kiss, the same is he" Why? Why not just say" He is the black one among us, or the white one! The sign is needed because Jesus looks just like all the rest of them. He was not ugly nor prettier than any of them, nor whiter nor darker in skin tone than any of them. That is why the sign was needed.
HOLD HIM FAST: WHY.
Why hold him fast? Why did Judas told them to hold jesus fast? Because, Jesus has a habit of getting away from them and mixing himself in the crowd, so those who are looking for him might not be able to identify him. Read the following verse.
Luke 4:28-30 (KJV) And all they in the synagogue, when they heard these things, were filled with wrath, [29] And rose up, and thrust him out of the city, and led him unto the brow of the hill whereon their city was built, that they might cast him down headlong. [30] But he passing through the midst of them went his way,
GIVING HIM A KISS: WHY?
[49] And forthwith he came to Jesus, and said, Hail, master; and kissed him. [50] And Jesus said unto him, Friend, wherefore art thou come? Then came they, and laid hands on Jesus, and took him. [51] And, behold, one of them which were with Jesus stretched out his hand, and drew his sword, and struck a servant of the high priest's, and smote off his ear. [52] Then said Jesus unto him, Put up again thy sword into his place: for all they that take the sword shall perish with the sword. [53] Thinkest thou that I cannot now pray to my Father, and he shall presently give me more than twelve legions of angels?
JESUS RACE
John 1:10-12 (KJV)He was in the world, and the world was made by him, and the world knew him not. [11] He came unto his own, and his own received him not. [12] But as many as received him, to them gave he power to become the sons of God, even to them that believe on his name:
Matthew 1:16 (KJV) And Jacob begat Joseph the husband of Mary, of whom was born Jesus, who is called Christ.
[Mary] Mary the wife of Joseph and the mother of four sons besides Jesus, and of at least three daughters. Luke 8:19.
JESUS WAS NOT MR UGLY MAN AS SOME PREACHERS WOULD LIKE TO HAVE IT
Psalm 45:2 (KJV) Thou art fairer than the children of men: grace is poured into thy lips: therefore God hath blessed thee for ever.
MARY DID NOT KNOW IT WAS JESUS ON THE CROSS.
When the solders finished beating him on the head and in his face, Mary did not know it was him, and there was no more beauty left in his face.
John 19:26 (KJV) When Jesus therefore saw his mother, and the disciple standing by, whom he loved, he saith unto his mother, Woman, behold thy son!
Matthew 26:67 (KJV) Then did they spit in his face, and buffeted him; and others smote him with the palms of their hands,
Matthew 27:30 (KJV) And they spit upon him, and took the reed, and smote him on the head.
Mark 15:19 (KJV) And they smote him on the head with a reed, and did spit upon him, and bowing their knees worshipped him.
John 19:3 (KJV) And said, Hail, King of the Jews! and they smote him with their hands.
IN HIS HUMILIATIONS HIS BEAUTY WAS SPOILED
Isaiah 53:2 (KJV) For he shall grow up before him as a tender plant, and as a root out of a dry ground: he hath no form nor comeliness; and when we shall see him, there is no beauty that we should desire him.
Isaiah 52:14 (KJV) As many were astonished at thee; his visage was so marred more than any man, and his form more than the sons of men:
Isaiah 53:5 (KJV) But he was wounded for our transgressions, he was bruised for our iniquities: the chastisement of our peace was upon him; and with his stripes we are healed.
see you next time.
ADDITIONAL READING
Luke 8:19 [brethren] Mary had other children: 1.It is plainly stated that Jesus had four brothers (i.e., half brothers), James, Joses, Simon, and Judas. He had at least three half sisters also: "are not his sisters here with us?" These are referred to as "his own kin." His mother, brethren, and sisters are used literally (Matthew 13:55-56; Mark 6:3). 2.The Lord is called Mary's "firstborn" (Matthew 1:25; Luke 2:7), and the natural inference is that she had other children. The Greek: prototokos is used only in Romans 8:29; Col. 1:15-18; Hebrews 1:6; Hebrews 11:28; Hebrews 12:23; Rev. 1:5 of the first of many others. Had He been her only son, the word would have been monogenes, which occurs in Luke 7:12; Luke 8:42; Luke 9:38; of human parentage of the "only son," "only daughter" and "only child"; and of the Lord Jesus as "the only begotten of the Father" (John 1:14,18; John 3:16,18; 1 John 4:9). 3.It was predicted by God that Mary would have other children and the Messiah would have brothers: "I am become a stranger unto my brethren, and an alien unto my mother's children" (Psalm 69:8-9). 4."His mother, and His brethren" are mentioned as following Him to Capernaum and seeking to hinder His work (Matthew 12:46-50; Mark 3:31-35; Luke 8:19-21; John 2:12). The children of some other woman would not be following Mary as "His brethren." 5."His brethren" are mentioned as not believing on Him until after the resurrection (John 7:3-10; Acts 1:14). 6.James is called "the Lord's brother" (Galatians 1:19). Mark 6:3. 7.The natural meaning of "His brethren" would never have been questioned but for the fact of pagan corruption in the church-in seeking to raise Mary from a mere "handmaid of the Lord" (Luke 1:38) to that of mother of God and to invest her with divine powers as a goddess. Thus the way was prepared for identifying her with the goddess of paganism, who is thought to be the mother of a divine son, and who is yet a virgin-a deity known in Egypt as Isis, the mother of Horus; in India, Isi; in Asia, Cybele; in Rome, Fortuna; in Greece, Ceres; in China, Shing Moo; and in other lands by different names, but always with a son in arms. So it is said that Mary had no other children and that His brethren were cousins by another Mary and Cleophas, that Joseph was too old to have children by Mary, or that he had children by a former marriage. All this is false, as nothing is mentioned in Scripture or history about these claims. If Joseph did have children before Jesus was born, then Jesus could not be the legal heir to David's throne, which by law went to the firstborn. Matthew 1:6.
When shall these things be, the rapture of the church! Click here to see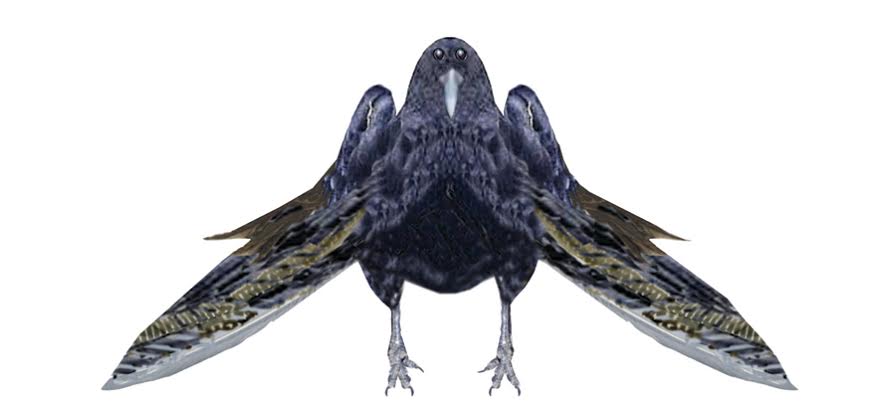 Come To Jesus Today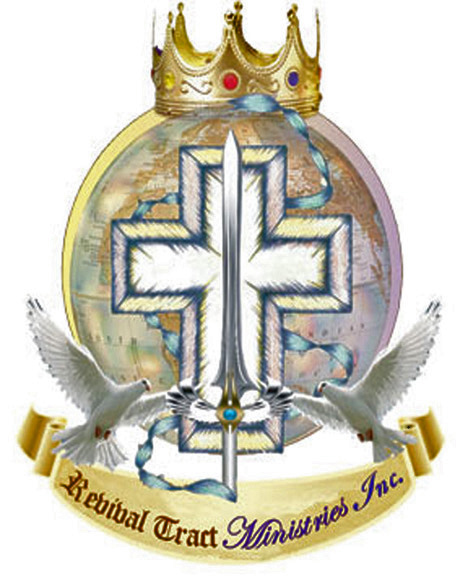 Acts 4:12 (KJV)Neither is there salvation in any other: for there is none other name under heaven given among men, whereby we must be saved.
Romans 5:6 (KJV) For when we were yet without strength, in due time Christ died for the ungodly. Romans 5:7 (KJV) For scarcely for a righteous man will one die: yet peradventure for a good man some would even dare to die. Romans 5:8 (KJV) But God commendeth his love toward us, in that, while we were yet sinners, Christ died for us. Romans 5:9 (KJV) Much more then, being now justified by his blood, we shall be saved from wrath through him. Romans 5:10 (KJV) For if, when we were enemies, we were reconciled to God by the death of his Son, much more, being reconciled, we shall be saved by his life. Romans 5:11 (KJV) And not only so, but we also joy in God through our Lord Jesus Christ, by whom we have now received the atonement.
Matthew 6:33-AV But seek ye first the kingdom of God, and his righteousness; and all these things shall be added unto you.
Isaiah 55:6-AV Seek ye the LORD while he may be found, call ye upon him, while he is near: Isaiah 55:7-AV Let the wicked forsake his way, and the unrighteous man his thoughts: and let him return unto the LORD, and he will have mercy upon him; and to our God, for he will abundantly pardon.
Do you repent of your sins before God and Man, and do you embraces Jesus as your savior? If the answer is yes! By the power invested in me, by the Church, and by the Holy Ghost. I pronounce you forgiven of your sins. Acts 2:21 And it shall come to pass, that whosoever shall call on the name of the Lord shall be saved. Romans 10:13 For whosoever shall call upon the name of the Lord shall be saved.
The Bearer's Of The "Mind Sword."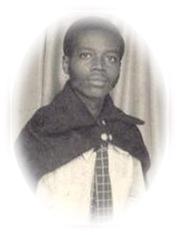 A bird eye view is given, a voice is heard, a man is enlightened, a soul is saved.