Copyright © Library of Congress Washington.D.C.20559.
My web page is not an attack web site: We will never attack, Muslims, Jews, Christians, Gays, lesbians, or any government or political party.
A group of young people says, "They want Jesus, but they do not want the Holy Ghost" They think because of this, bad boys coming to church just to watch our peep shows. When the married women and young girl receive what we call spirit baptism, then fell to the floor and expose their under blessing. Sinner men peeping in the church's window looking under our women. Why did the women cover up under white sheets, and for what purpose? Since I don't speak the truth! Does my reader honestly think that this is how God intended it to be, and that, this operation glorified God in any way? No! It glorified the preacher, who boasted among his friends, how many women fall down last night under his fingers.
I got saved in charismatic churches, forty years ago I have been documenting so call spirit baptism. I observed many people got fill, and many of them became mentally disable after that. Some got sick, some marriage broken up. It was downhill for them since they got that experience. Because the experience that they got was not genuinely the Holy Spirit. You and I do not need to pray and beg, and pray and beg God to fill us. "Failing is a walk, a standing, a position where we are in the spirit of God. God does not have to mimic Pentecost. The Holy Spirit is already given to the church and all who is born again into the body of Christ is in the holy ghost. The problem is this. Are you listening to him? You cannot just open up yourself and give spirit access to your body.
We are preventing people from coming to Jesus with our belief system. Also, we are scaring away dignitary and the young from the church. One young man got filled in one of our church services, he jumps through the church's window and ran away. I could not help but say. "I hope he writes back to us" Bob Marley would say, "A wah - frighten them, a wah"
The problem is this! Could it be that we have the wrong interpretation of the baptism of the Holy Ghost, the gift of tongues, the gift of healing and how to get people save? Yes! We did. Read on. All the people in the bible that fall under the power of God, except Paul which was knocked off his horse with a great light, done so because of the culture. It is customary to fall down on your knees before a monarch or deity in that part of the world. Also, sometime what they call "fall" Is people bowing down like how you see the Muslims pray to God.
The gift of other tongues.
Which means other language, enable the preacher to communicate to other people in their own languages, or enable other people to hear the preacher in their original language, while the preacher remain still speaking in his or her own original language. The day of Pentecost when the gift was first given to the church. Peter did not speak the same sermon fifteen different times that day to the people. He spoke the sermon only once, and all the people hear the sermon in their own languages. If you have the gift of tongues and you can only communicate behind your own church walls, you do not have the gift, you are only making up something or speaking gibberish
The Church Misunderstand The In-filling Of The Holy Ghost.
"Fill" and "In you" Must not be taking literally where the bible are concerned, and where people are concerned. Because. "Fill", "In You", "Upon you" is figurative, just like how the Holy spirit came upon Christ in a bodily shape of a dove. This does not mean that the Holy Spirit is some kind of bird. Luke 22:3 (KJV) Then entered Satan into Judas surnamed Iscariot, being of the number of the twelve. Satan, as an angel, could not possibly enter physically into Judas, for he has his own personal spirit body as big as a man.
Where The Church Made the Mistakes.
I must ask readers not to assume that I do not believe in the baptism of the Holy Spirit. I just do not believe it as some people do. Where the Church made the mistake, is the verses that say: "In You" "Upon You" "Fill you" "In You" here is talking about the whole nation of Israel, and all who accept God's salvation. The church took the verses in a personal sense or in a individual sense.
Ezekiel 37:14 (KJV) And shall put my spirit in you, and ye shall live, and I shall place you in your own land: then shall ye know that I the Lord have spoken it, and performed it, saith the Lord.
Ezekiel 36:27 (KJV) And I will put my spirit within you, and cause you to walk in my statutes, and ye shall keep my judgments, and do them. Ezekiel 11:19 (KJV) And I will give them one heart, and I will put a new spirit within you; and I will take the stony heart out of their flesh, and will give them a heart of flesh:
Ezekiel 36:26 (KJV) A new heart also will I give you, and a new spirit will I put within you: and I will take away the stony heart out of your flesh, and I will give you a heart of flesh. When Our Lord Say "In You"
He was talking about the apostle group, that he started and all the saints which will come after them. He was not talking about a individual or person level. On a personal level, it is us that went into the Holy Spirit. When we received the Spirit baptism, it is us that is baptized into him. I was in a Baptist church and saw many people being baptized, one Spanish woman was baptised with the spirit as she came from under the water. But, thousand of people was there and never even know what happen. She came up from under the water praising the Lord. The praises seem to begin from she went down in the water! and she came up with it and was in it! The people might not know that English was not her original language.
John 14:17 (KJV) Even the Spirit of truth; whom the world cannot receive, because it seeth him not, neither knoweth him: but ye know him; for he dwelleth with you, and shall be in you. You disciples know Him or have experienced the Holy Spirit, for He dwells in you in a measure and He shall come into your lives in all fullness when you are baptized in the Spirit (in about 50 days; ( Pentecost) John 7:37-39; Luke 24:49; Acts 1:4-8). (He will be with you), Mean, beside, alongside of, proving that the Spirit was with the disciples. He was even "in" them (Matthew 10:1-8,20; cp. Mark 6:7-13; Luke 9:1-10; Luke 10:1-20). If He was in them and yet shall be in them it could only refer to receiving the Spirit in greater, baptismal measure as Christ had (John 3:34).
Christ came to give all disciples this fullness of the Spirit (Matthew 3:11; John 1:31-33; John 7:37-39; Luke 11:13; Luke 24:49; Acts 1:4-8; Acts 2:16-21,33,38-39; Acts 5:32; Galatians 3:14). The doctrine of interpenetration does not mean physical entrance into, but union with, so the idea is that there is a measure and a fullness, a partial union with and a complete union with the Spirit. See note, John 3:34 and note, Luke 22:3. The so-called doctrine of interpenetrating, that is, persons entering physical into each other, is false. The Bible does speak of the Corinthians and Philippians are being in Paul's heart (2 Cor. 7:3; Phil. 1:7); God is in Christ (2 Cor. 5:19);
Christ is in God (John 14:20); God and Christ are in each other (John 14:10-11); The men being in both the Father and the Son (1 John 2:24); The men being in Christ (2 Cor. 5:17); Men and the Spirit being in each other (Romans 8:9); Christ is in men (Col. 1:27; Romans 8:10); Man and Christ are in each other (John 14:20); All creation being in God (Acts 17:28);
And Satan enters into men (Luke 22:3; John 13:27). However, these passages refer to being in union with, being consecrated to the same end"one in mind, purpose, and life. They do not teach physical entrance of one being into another. It may be best understood by a man and a woman becoming one in life together, being in each other's plans, life, etc. Hence, Satan enters into Judas simply means Judas submitted to Satan's temptation to betray Jesus. He became one with Satan, like men, become one in spirit with God when joined to Him in consecration (1 Cor. 6:17).
The in-filling of the Holy Spirit upon a person is the same thing. The Holy Spirit does not live in our bodies like how a baby lives in its mother's womb. The holy Spirit foot is not in our food, and his tongue in our tongues, his eyes in our eyes, his head in our head. That is not the way it is. The in-filling of the holy spirit mean union with. Baptism with the Holy Spirit mean you and I have been initiated by the holy spirit and has given authority to accomplish a certain work which was not possible to for us to do before we receive the baptism. It does not mean that the Holy Spirit pierce your body with himself and comes in. Only demonic spirit does that, raping the person's soul and spirit. No spirit must live in your body except the one human spirit witch you were born with.
The Holy Spirit Is Just A Voice behind You.
Isa 30:21 And your ears shall hear a word behind you, saying, This is the way, walk in it, when you turn to the right hand and when you turn to the left.
To View My Book "The Twelve Commandment To Tie Down Your Jamaican Man"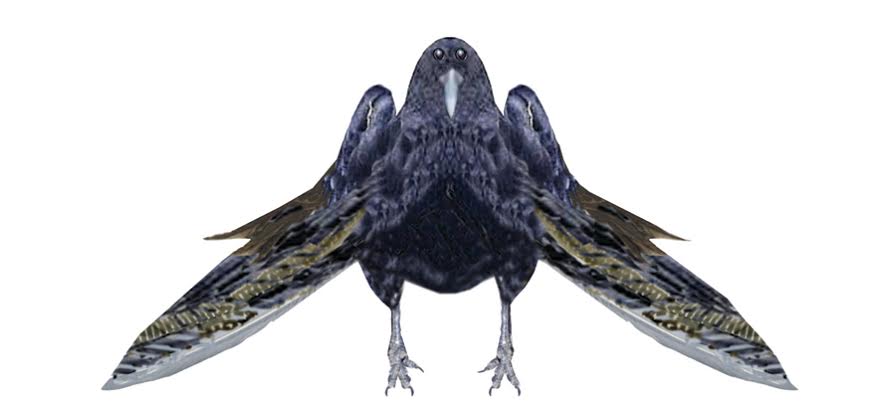 Come To Jesus Today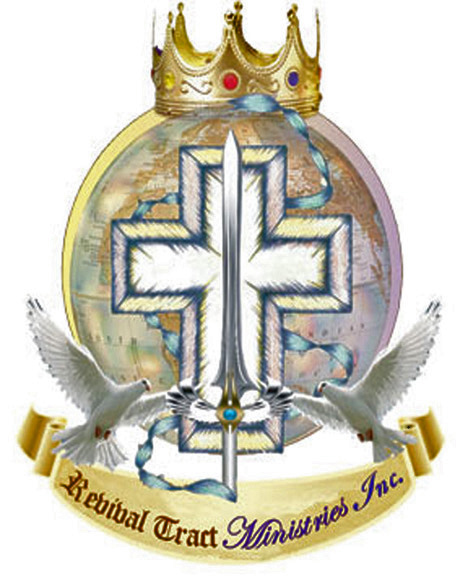 Acts 4:12 (KJV)Neither is there salvation in any other: for there is none other name under heaven given among men, whereby we must be saved.
Romans 5:6 (KJV) For when we were yet without strength, in due time Christ died for the ungodly. Romans 5:7 (KJV) For scarcely for a righteous man will one die: yet peradventure for a good man some would even dare to die. Romans 5:8 (KJV) But God commendeth his love toward us, in that, while we were yet sinners, Christ died for us. Romans 5:9 (KJV) Much more then, being now justified by his blood, we shall be saved from wrath through him. Romans 5:10 (KJV) For if, when we were enemies, we were reconciled to God by the death of his Son, much more, being reconciled, we shall be saved by his life. Romans 5:11 (KJV) And not only so, but we also joy in God through our Lord Jesus Christ, by whom we have now received the atonement.
Matthew 6:33-AV But seek ye first the kingdom of God, and his righteousness; and all these things shall be added unto you.
Isaiah 55:6-AV Seek ye the LORD while he may be found, call ye upon him, while he is near: Isaiah 55:7-AV Let the wicked forsake his way, and the unrighteous man his thoughts: and let him return unto the LORD, and he will have mercy upon him; and to our God, for he will abundantly pardon.
Do you repent of your sins before God and Man, and do you embraces Jesus as your savior? If the answer is yes! By the power invested in me, by the Church, and by the Holy Ghost. I pronounce you forgiven of your sins. Acts 2:21 And it shall come to pass, that whosoever shall call on the name of the Lord shall be saved. Romans 10:13 For whosoever shall call upon the name of the Lord shall be saved.
The Bearer's Of The "Mind Sword Crow."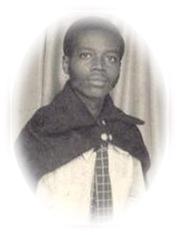 A bird eye view is given, a voice is heard, a man is enlightened, a soul is saved.