Does The Bible Told Women To Love Their Husbands!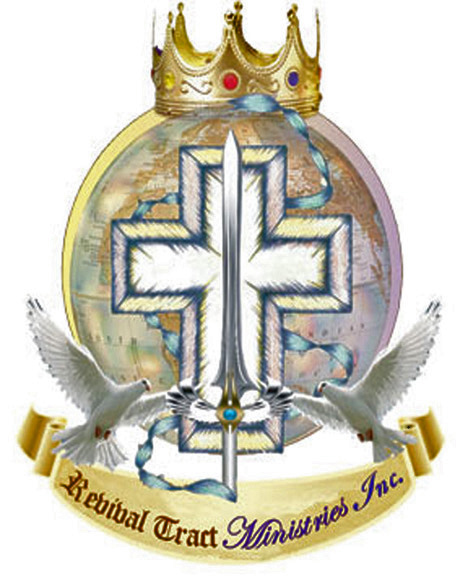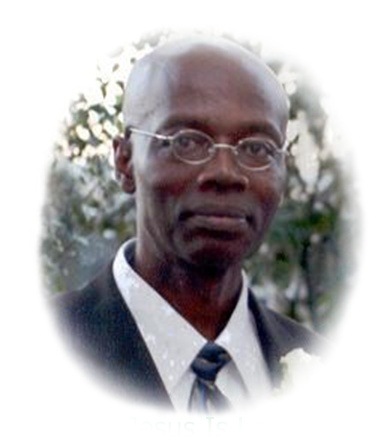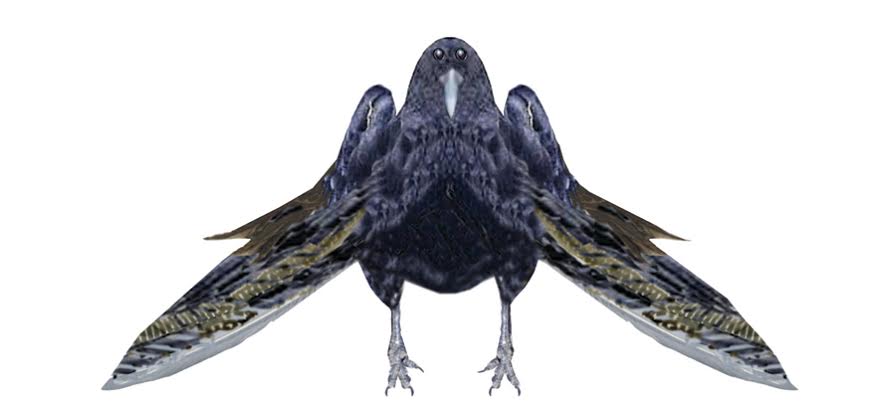 Author Dr. James. A McBean. D.Th., MCC Copyright © 2009 Library of Congress Washington.D.C.20559 Publisher: Revival Tract Ministries Inc
E verywhere I go in these United States. I heard pastors telling the women from the pulpits, that the Bible never told them to love their husbands. This made the women in the congregations feel good, not knowing that their pastor has just stabbed the marriage in the heart. No wonder the divorce court is full, and almost fifty percents of those who married end up in divorce. I was brought up in charismatic circle, but as I grow older I wonder if I made the correct choices of churches. For people who suppose to have the manifestation of the Holy Spirit and "He guiding them into all truth." Where is the soul healing truth? How could the Bible commanded men to love their wives, while saying nothing to the wives, on the subjects in question? Well! The Bible gives eight commandments to men and eight commandments to women. If one or both of the couple follow these truths, our lives will be a success, and our marriage will heal.
Eight commands to young women:
Titus 2:3-5 (NKJV) The older women likewise, that they be reverent in behavior, not slanderers, not given to much wine, teachers of good things.
Titus 2: 4 That they admonish the young women to ((love their husbands,)) to love their children, Titus 2:5 to be discreet, chaste, homemakers, good, obedient to their own husbands, that the word of God may not be blasphemed.
2 Tim 1:7 (NKJV) For God has not given us a spirit of fear, but of power and of love and of a sound mind.
Dake's Study Notes
1.To be sober (note, §1 Tim. 2:9). 2. To love their husbands. 3. To love their children. 4. To be discreet. Greek, sophron, of sound mind; prudent; moderate; Self-controlled. Translated sober (Titus 2:8; 1 Tim. 3:2); temperate (Titus 2:2); Discreet (Titus 2:5). 5. To be chaste. Greek, hagnos. Here; 2 Cor. 7:11; 2 Cor. 11:2; Phil. 4:8; 1 Tim. 5:22; James 3:17; 1 Peter 3:2; 1 John 3:3. 6. To be homemakers. Greek, oikourgos), caring for and working at Home. Only here. 7. To be good. Greek, agendas , virtuous (Titus 2:5). 8. To be obedient to their husbands (Ephes. 5:22,33; Col. 3:18; 1 Peter 3:1-6).
Eight Commands for Husbands
Ephes. 5:25 Husbands, love your wives, even as Christ also loved the church, and gave himself for it;
Col. 3:19 Husbands, love your wives, and be not bitter against them.
1. To be head of the wife (Ephes. 5:23). 2. To love their wives as Christ loved the Church (Ephes. 5:25). 3. To love their wives as their own bodies (Ephes. 5:28,33). 4. To nourish (Greek: ektrepho , bring up, care for, protect, Ephes. 5:29; Ephes. 6:4; Rev. 12:6) 5. To cherish (Greek: thalpo ), to foster, warm in one's bosom, Ephes. 5:29; 1 Thes. 2:7) 6. To be joined as one flesh (Ephes. 5:30-31) 7. To leave their parents for their wives (Ephes. 5:31) 8. To cleave to their wives (Ephes. 5:31; Matthew 19:5)
Four commands to young men:
Titus 2:6-8 (NKJV) Likewise exhort the young men to be sober-minded, 7 in all things showing yourself to be a pattern of good works; in doctrine showing integrity, reverence, incorruptibility, 8 sound speech that cannot be condemned, that one who is an opponent may be ashamed, having nothing evil to say of you.
1.To be sober minded. Greek, sophroneo). sober in mind (Titus 2:6; Mark 5:15; Luke 8:35; 2 Cor. 5:13; Romans 12:3; 1 Peter 4:7). 2.To be a pattern of good works. Greek, tupos), note, §Phil. 3:17. 3.To be uncorrupt, grave, and sincere in teaching (Titus 2:7). 4.To have sound speech that cannot be condemned. Greek, hugies), sound (Titus 2:8) and whole (Matthew 12:13; Matthew 15:31; Mark 3:5; Mark 5:34; Luke 6:10; John 5:4-15; John 7:23; Acts 4:10). It means healing words—the gospel of healing, not only spiritual, but physical (Matthew 8:17; 1 Peter 2:24; James 5:14).
Sex Problem within The Marriage.
1 Cor 7:1-5 (NKJV) Now concerning the things of which you wrote to me: It is good for a man not to touch a woman. 2 Nevertheless, because of sexual immorality, let each man have his own wife, and let each woman have her own husband. 3 Let the husband render to his wife the affection due her, and likewise also the wife to her husband. 4 The wife does not have authority over her own body, but the husband does. And likewise the husband does not have authority over his own body, but the wife does. 5 Do not deprive one another except with consent for a time, that you may give yourselves to fasting and prayer; and come together again so that Satan does not tempt you because of your lack of self-control.
Christians wives uses sex to manipulate the marriage. Not having sexual relationship with husbands is a way to bend them into subjection. The Bible also teaches us, both must be subjects to each other.
Ephes. 5:21 Submitting yourselves one to another in the fear of God.
What Does Head Of Wife Mean? To be head of the wife (Ephes. 5:23).
The president of the United State is the Head of the Country and the head of his party. Does he make all the decision? No. He only has emergency power. If they are deadlock on decision to go to war, and congress cannot come to a quick agreement. The president can use his emergency power, and get things going, until congress finally made a decision. Somebody in the family has to have that emergency power, or thing can get tied up and tied down real bad. There are cases in the Bible where we see women having emergency power. "Submit" to husband is not a put down, shut up and go standing the corner.
The Reasons For Power Struggle
Wise women choose men that they are willing to submit to. A woman must choose a man that she rate worthy of her submission. A man must choose a wife that he is willing to submit to, because the Bible commanded the woman to guide the house. By doing this, there will be no power struggle in the relationship.
1 Tim. 5:14 I will therefore that the younger women marry, bear children, guide the house, give none occasion to the adversary to speak reproachfully.
Special Notes
Every writer have their own style and ethics, I do not intentionally tries to insults my readers with my style. I pen the way I speaks, this is my style, if my reader find it offensive, I apologizes, and asks my reader to go to plan B.
Come To Jesus Today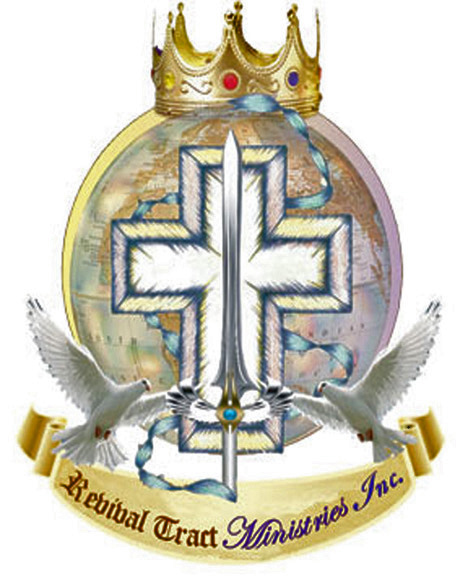 Acts 4:12 (KJV)Neither is there salvation in any other: for there is none other name under heaven given among men, whereby we must be saved.
Romans 5:6 (KJV) For when we were yet without strength, in due time Christ died for the ungodly. Romans 5:7 (KJV) For scarcely for a righteous man will one die: yet peradventure for a good man some would even dare to die. Romans 5:8 (KJV) But God commendeth his love toward us, in that, while we were yet sinners, Christ died for us. Romans 5:9 (KJV) Much more then, being now justified by his blood, we shall be saved from wrath through him. Romans 5:10 (KJV) For if, when we were enemies, we were reconciled to God by the death of his Son, much more, being reconciled, we shall be saved by his life. Romans 5:11 (KJV) And not only so, but we also joy in God through our Lord Jesus Christ, by whom we have now received the atonement.
Matthew 6:33-AV But seek ye first the kingdom of God, and his righteousness; and all these things shall be added unto you.
Isaiah 55:6-AV Seek ye the LORD while he may be found, call ye upon him, while he is near: Isaiah 55:7-AV Let the wicked forsake his way, and the unrighteous man his thoughts: and let him return unto the LORD, and he will have mercy upon him; and to our God, for he will abundantly pardon.
Do you repent of your sins before God and Man, and do you embraces Jesus as your savior? If the answer is yes! By the power invested in me, by the Church, and by the Holy Ghost. I pronounce you forgiven of your sins. Acts 2:21 And it shall come to pass, that whosoever shall call on the name of the Lord shall be saved. Romans 10:13 For whosoever shall call upon the name of the Lord shall be saved.
The Bearer's Of The "Mind Sword."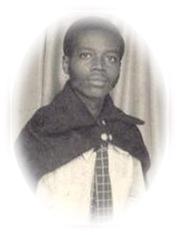 A bird eye view is given, a voice is heard, a man is enlightened, a soul is saved.