What Does It Truly Mean To Have Faith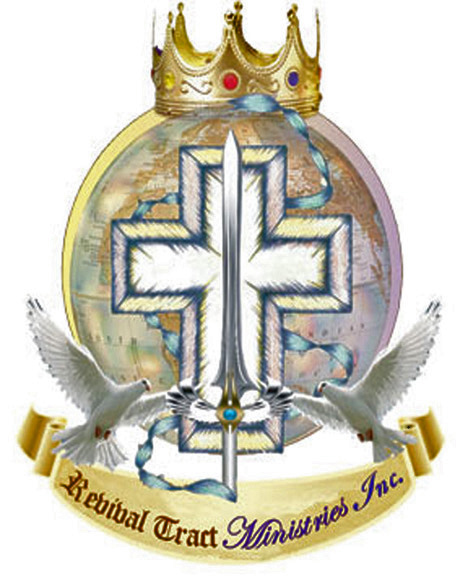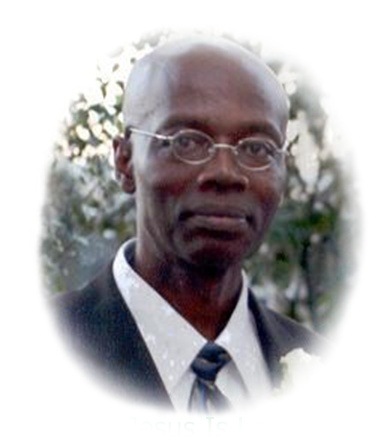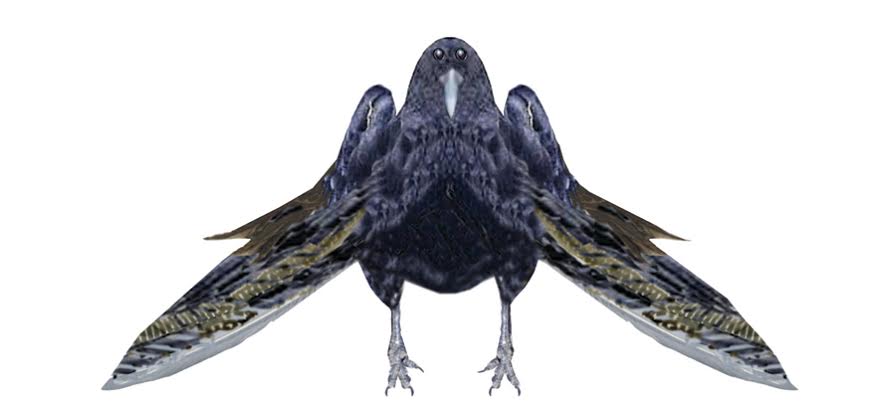 Author Dr. James. A McBean. D.Th., MCC Copyright © 2008 Library of Congress Washington.D.C.20559 Publisher: Revival Tract Ministries Inc The purpose of this article: Speaking to men-unborn!
M any Christians do not understand what it means to exercise faith. They think faith is a made up mind, a mouth talk, sitting down waiting for something to happen, or stepping out in a series of actions, with no backing resources. Some went on even further in using denial for faith. There are five realms of faith that we will be talking about later, and each realms of faith has different portion. Each realm of faith has its own dimension. Five realms of faith are like four cups. Christians get hurt because they failed to unravel the principles that faith work by. When faith is preached to some people, it is like giving a loaded gun to a baby, are given your children fire to play with when you are living in a house of straws. One pastor said (Good giving hurts) However, that is not faith. Living above one means is not faith. This is like building a tower and refuses to count the cost.
Understanding the different Realms of faith on how they work.
There are five realms of faith and several categories of faith. You must not confuse the realms of faith with the categories of faith. In addition, you need to understand the word "Faith," Is different from the word "The faith." The word "The faith." Is talking about the whole body of revealed truth what Christians believe in. The whole body of revelations that was once delivered to the saints.
The Five Realms Of Faith.
Romans 12: 3 say that every man receives a measure of faith. 2 Thes 3:2 say all men do not have faith. Why is this contradiction? As you read, you will get the answer.
Romans 12:3 (KJV) For I say, through the grace given unto me, to every man that is among you, not to think of himself more highly than he ought to think; but to think soberly, according as God hath dealt to every man the measure of faith.
2 Thes. 3:2 (KJV) and that we may be delivered from unreasonable and wicked men: for all men have not faith. Why one verse says all men were given a measure of faith, while the other verse says not all men have faith? All men have one kind of faith while not all men have the other kind of faith.
(1) "Sense Faith"
Romans 12:3 (KJV) For I say, through the grace given unto me, to every man that is among you, not to think of himself more highly than he ought to think; but to think soberly, according as God hath dealt to every man the measure of faith.
Sense faith is the first realm of faith. All human beings have this. This is the foundation for all the other faith to work. Even people who are not Christians have this faith. Even people who claim to be atheist have this faith. Wild savage has this faith. God put this in the spirit of every living thing. You and I do not need to be sitting up all night trying to convince somebody about the existence of God.
Romans 1:19 (KJV) Because that which may be known of God is manifest in them; for God hath shewed it unto them.
Romans 1:20 (KJV) For the invisible things of him from the creation of the world are clearly seen, being understood by the things that are made, even his eternal power and Godhead; so that they are without excuse:
Psalm 19:1 (KJV) To the chief Musician, A Psalm of David. The heavens declare the glory of God; and the firmament sheweth his handiwork.
(2) Faith That Comes By Hearing.
Romans 10:17 (KJV) So then faith comes by hearing, and hearing by the word of God.
Romans 10:14 (KJV) How then shall they call on him in whom they have not believed? and how shall they believe in him of whom they have not heard? and how shall they hear without a preacher?
All men are capable of developing their faith by hearing and reading the word of God. Faith that comes by hearing and reading the scriptures are closely related to the first realm of faith. This realm of faith can be increased just by being around people of such faith. It can be watered down and beat down by being around people who lost their faith or people with dead faith. When you look and see what some people use to make a living you cannot help but wake up and try. This kind of faith can be inspired.
(3) Faith As A Fruit Of The Spirit
Galatians 5:22 (KJV) But the fruit of the Spirit is love, joy, peace, long-suffering, gentleness, goodness, faith,
Only the saints have this realm of faith. Every believer in Christ has this realm of faith because the Holy Spirit planted it in us at the time of our conversion. However, there are different portion of this faith. Some have more than some. This realm of faith makes a believer a little more faithful than the regular man. This is like having an extra tank of gas.
(4) Faith As A Gift Of The Spirit
Faith as a gift of the spirit must not be confused with faith as a fruit. This dimension of faith is different from the other three realms of faith. This is a supernatural kind of faith that not all men have. This realm of faith is a gift that is given only to some believers by the Holy Spirit. Not all believers are able to use or exercise this realm of faith on demand.
This is like an automatic transmission; it only shifts into this realm when the condition is right. Watch this now! I told you that not all believers have this realm of faith! All believers have it to their advantage. But not all believers can undergone the conditions that cause this realm of faith to come on. This is an overdrive dimension. This realm of faith is triggered off by trials.
1 Peter 4:12 (KJV) Beloved, think it not strange concerning the fiery trial, which is to try you, as though some strange thing happened unto you:
For example, every believer goes through some kind of trials. However, not all can go through Fiery trials Or Strange trials I only know one other Christians along with myself go through this kind. I heard of one woman but never met her. This is severe persecutions. This cause the Holy Spirit to confirm upon such believer that realm of faith. There are some believers like Smith Wigglesworth who are able to exercise such realm at will.
1 Cor. 12:8-9 (KJV) For to one is given by the Spirit the word of wisdom; to another the word of knowledge by the same Spirit; [9] To another faith by the same Spirit; to another the gifts of healing by the same Spirit;
1 Cor. 12:10 (KJV) To another the working of miracles; to another prophecy; to another discerning of spirits; to other divers kinds of tongues; to another the interpretation of tongues:
1 Cor. 12:30 (KJV) Have all the gifts of healing? do all speak with tongues? do all interpret?
2 Thes. 3:2 (KJV) And that we may be delivered from unreasonable and wicked men: for all men have not faith.
(5) Bloodline Faith
Galatians 3:7 Know ye therefore that they which are of faith, the same are the children of Abraham.
You cannot believe in Jesus unless the blood of Abraham runs in your veins. After Abraham's wife Sarah died, Abraham married again, and have children, which he sent away from Issac into different countries. Anybody that you saw accepts Jesus freely, and easily it is because the blood of Abraham actually runs in his or her veins, not only in a spiritual sense, but Abraham is his or her ancestor, physical. I call this "Bloodline faith." When you saw somebody fighting with the gospel, and fighting with people of faith, the blood of Abraham does not run in that person veins do not waste time on that soul. Barnes: "Know ye therefore ... - Learn from this case. It is an inference which follows, that all they who believe are the children of Abraham." Galatians 3:7 Know then that they who are partakers of his faith, these, and these only, are the sons of Abraham, and therefore heirs of the promises made to him.
2Ti 1:5 having been reminded of the unfeigned faith that is in thee; which dwelt first in thy grandmother Lois, and thy mother Eunice; and, I am persuaded, in thee also.
When a person accepts Jesus as their personal Savior and Lord, and lives for him. Even your very DNA is touched by his blood. Your very children look different from others. Just like a stallion that came from a great breed of horses. I called this Bloodline faith. The same faith that was in my grandmother and grandfather is also in me.
Genesis 17:5 Neither shall thy name any more be called Abram, but thy name shall be Abraham; for a father of many nations have I made thee.
Genesis 25:6 But unto the sons of the concubines, which Abraham had, Abraham gave gifts, and sent them away from Isaac his son, while he yet lived, eastward, unto the east country.
"This refers to the east of Canaan where Abraham settled. Just how far east isn't stated, but we know that the Midianites, Ishmaelites, Moabites, Edomites, and others settled east of Canaan proper. The terms "people," "children," and "men of the east" are used of Abraham's own people in Mesopotamia (Genesis 29:1); and used of various unnamed people who cooperated with the Midianites against Israel (Judges 6:3,33; Judges 7:12; Judges 8:10); and used of Job and his kindred east of Arabia (Job 1:3); and used of Babylon and other eastern lands (2 Kings 17:24; Isaiah 2:6; Ezekiel 25:4,10; Matthew 2:1); and used of Persia (Isaiah 41:2; Isaiah 46:11); of unidentified nations east of Syria, Babylon, and Persia who will fight Antichrist (Daniel 11:44"
Do Not Pretend To Exercise Faith Out Of Your Realms.
Luke 14:28 (KJV) For which of you, intending to build a tower, sitteth not down first, and counteth the cost, whether he have sufficient to finish it?
Understanding the different category of faith on how they work.
Lets us look at the different category of faith. Do not confuse the category with the realms. Faith can be dead. The person has it at one time and still has it but it is not functioning or bearing fruits any more, but has become dormant. I called this Mouth talk faith
Dead Faith
James 2:17-18 (KJV) Even so faith, if it hath not works, is dead, being alone. [18] Yea, a man may say, Thou hast faith, and I have works: shew me thy faith without thy works, and I will shew thee my faith by my works.
James 2:20 (KJV) But wilt thou know, O vain man, that faith without works is dead?
James 2:26 (KJV) For as the body without the spirit is dead, so faith without works is dead also.
Failed Faith
Luke 22:32 (KJV) But, I have prayed for thee, that thy faith fail not: and when thou art converted, strengthen thy brethren.
Little Faith.
Matthew 8:26 (KJV) And he saith unto them, Why are ye fearful, O ye of little faith? Then he arose, and rebuked the winds and the sea; and there was a great calm.
Matthew 14:31 (KJV) And immediately Jesus stretched forth his hand, and caught him, and said unto him, O thou of little faith, wherefore didst thou doubt?
Great Faith
Matthew 15:28 (KJV) Then Jesus answered and said unto her, O woman, great is thy faith: Be it unto thee even as thou wilt. And her daughter was made whole from that very hour.
Derailed Faith
2 Tim. 2:18 (KJV) Who concerning the truth have erred, saying that the resurrection is past already; and overthrow the faith of some.
Faith Can Be Increased
Luke 17:5 (KJV) And the apostles said unto the Lord, Increase our faith.
Romans 10:17 (KJV) So then faith comes by hearing, and hearing by the word of God.
Christians get hurt when we do not understand the doctrines of how a person gets saved and keep safe. Christians get hurt when they failed to know that all the instincts that tell the body how to act and react was not changed at conversion and will never change until our lord return. However, most of all we get hurt because we truly do not understand the doctrines of faith.
Isaiah 5:13 (KJV) Therefore my people are gone into captivity, because they have no knowledge: and their honourable men are famished, and their multitude dried up with thirst.
Hosea 4:6 (KJV) My people are destroyed for lack of knowledge: because thou hast rejected knowledge, I will also reject thee, that thou shalt be no priest to me: seeing thou hast forgotten the law of thy God, I will also forget thy children.
Jeremiah 5:26 (KJV) For among my people are found wicked men: they lay wait, as he that setteth snares; they set a trap, they catch men.
How Did David Know He Could Kill The Giant?
Hebrews 11:32-33 (KJV) And what shall I more say? For the time would fail me to tell of Gideon, and of Barak, and of Samson, and of Jephthae; of David also, and Samuel, and of the prophets: [33] Who through faith subdued kingdoms, wrought righteousness, obtained promises, stopped the mouths of lions,
1 Samuel 17:33-36 (KJV) And Saul said to David, Thou art not able to go against this Philistine to fight with him: for thou art but a youth, and he a man of war from his youth. [34] And David said unto Saul, Thy servant kept his father's sheep, and there came a lion, and a bear, and took a lamb out of the flock: [35] And I went out after him, and smote him, and delivered it out of his mouth: and when he arose against me, I caught him by his beard, and smote him, and slew him. [36] Thy servant slew both the lion and the bear: and this uncircumcised Philistine shall be as one of them, seeing he hath defied the armies of the living God.
Faith Is To Remember And Applied
1 Samuel 17:37 (KJV) David said moreover, The Lord that delivered me out of the paw of the lion, and out of the paw of the bear, he will deliver me out of the hand of this Philistine. And Saul said unto David, Go, and the Lord is with thee.
Faith is to remember what God has done for you in the past and applied it to your present situation and take courage from it.
Hebrews 13:2 (KJV) Be not forgetful to entertain strangers: for thereby some have entertained angels unawares.
God is going to give you a faith walk when you accept Jesus as your lord. You must only exercise faith accordingly to your faith walk experience. David knows he could kill the Giants because of the lion and the bear that he killed.
What kind of lion did David kill? A male. He caught him by the beard. What does a male lion doing by himself hunting? Male lion do not hunt it is the female that hunts. He was beaten up and driven away from the pride. His offspring kill and he is angry and hungry and has a grudge. This was not a sick lion that was easy to kill. David knows he was divinely helped.
Faith is to count the cost. A pastor friend of mine only had about five of us in his church and he says he is asking us to sponsor a radio programmed for him. Some of us were illegal aliens, and have no good job and he is dumping his ambitions on us and calls it faith. Do not make any preacher told you that good giving hurts. What is he giving? Which one of the members has he ever helped? Giving what you do not have is living above your means and that is not faith giving. Do not give what you do not have and call it faith, it is stupidity. If you plan to buy a house, first think about your income. Can you income cover the monthly cause?
Faith Is An Intelligent Calculation.
Faith is not to tempt God, by sitting down and wait until things get bad then starts to call upon God. Faith shows you the hard times up ahead coming. Faith shows Noah what was going to happen to the completely ancient world. Faith is not naming it and claiming it. Faith is not to tell yourself that you get healing when you are still sick. Faith is also an intelligent calculation. For example: you just buy a house on a mortgage, then you buy a car on credit, can your job swing all those monthly payments? You say you have faith, and man must have faith that, this is not faith, that is stupidity of the worst kind.
Luke 14:28 For which of you, intending to build a tower, does not sit down first and count the cost, whether he may have enough to finish it;
Special Notes
Every writer have their own style, and ethics, I do not intentionally tries to insults my readers with my style. I pen the way I speaks, this is my style, if my reader find it offensive, I apologizes, and asks my reader to go to plan B.
Come To Jesus Today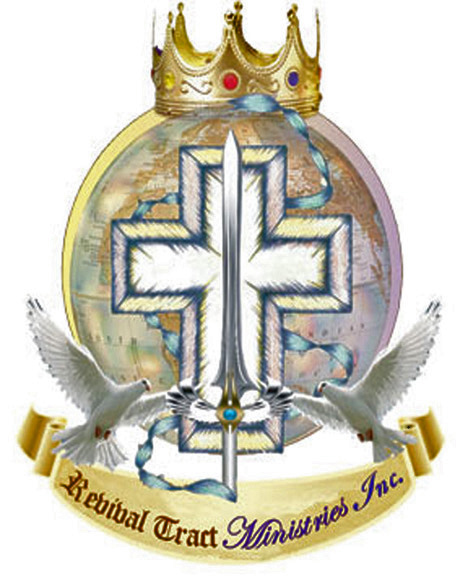 Acts 4:12 (KJV)Neither is there salvation in any other: for there is none other name under heaven given among men, whereby we must be saved.
Romans 5:6 (KJV) For when we were yet without strength, in due time Christ died for the ungodly. Romans 5:7 (KJV) For scarcely for a righteous man will one die: yet peradventure for a good man some would even dare to die. Romans 5:8 (KJV) But God commendeth his love toward us, in that, while we were yet sinners, Christ died for us. Romans 5:9 (KJV) Much more then, being now justified by his blood, we shall be saved from wrath through him. Romans 5:10 (KJV) For if, when we were enemies, we were reconciled to God by the death of his Son, much more, being reconciled, we shall be saved by his life. Romans 5:11 (KJV) And not only so, but we also joy in God through our Lord Jesus Christ, by whom we have now received the atonement.
Matthew 6:33-AV But seek ye first the kingdom of God, and his righteousness; and all these things shall be added unto you.
Isaiah 55:6-AV Seek ye the LORD while he may be found, call ye upon him, while he is near: Isaiah 55:7-AV Let the wicked forsake his way, and the unrighteous man his thoughts: and let him return unto the LORD, and he will have mercy upon him; and to our God, for he will abundantly pardon.
Do you repent of your sins before God and Man, and do you embraces Jesus as your savior? If the answer is yes! By the power invested in me, by the Church, and by the Holy Ghost. I pronounce you forgiven of your sins. Acts 2:21 And it shall come to pass, that whosoever shall call on the name of the Lord shall be saved. Romans 10:13 For whosoever shall call upon the name of the Lord shall be saved.
The Bearer's Of The "Mind Sword."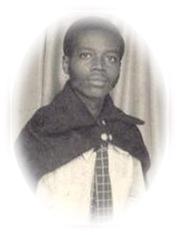 A bird eye view is given, a voice is heard, a man is enlightened, a soul is saved.