Why Christians Get Sick And How To Prevent Some Sickness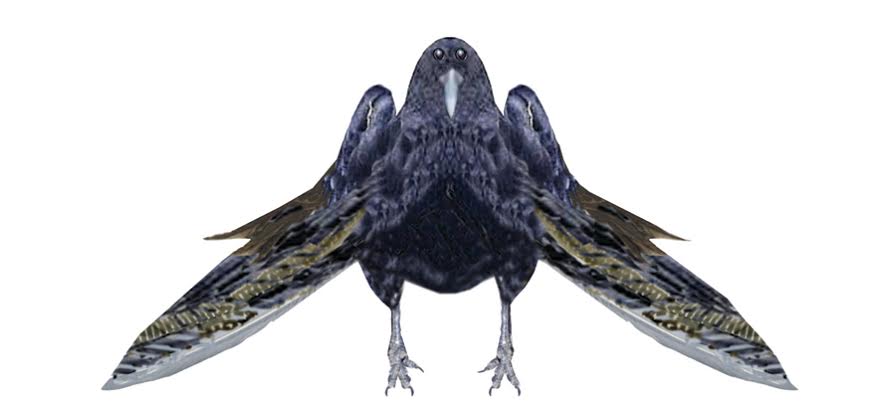 Author Dr. James. A McBean. D.Th., MCC Copyright © 2008 Library of Congress Washington.D.C.20559 Publisher: Revival Tract Ministries Inc The purpose of this article: Speaking to men-unborn!
A few years back: Two of my relatives, one friend and I were inflicted with diabetic. They all died, even though they were believers, and was praying for healing. Even though you are a believer, and if you have a wrong concepts of healing, and God heals you in spites of you having that wrong concept. Fueled by that healing experience, you are going to pass on that wrong concepts to others and in the end cause more damage to their faith than good.
I saw one religious woman walking about with an oxygen tank attached to her nose. She told me that Jesus is her healer and she is not going to any doctor. If Jesus is truly her healer, he is doing a poor job, with all those hoses in her nose, and that tank of oxygen.
God has many ways of healing, sometimes ask one person to go dip seven times in the River Gordon. In another case, he used a lump of fig to heal another person. In another case, he drives out the demons that are causing the sickness. Some sickness is from lack of knowledge. The person does not know how to care for himself or herself, and even if God heals them they will get sick again with the same ill-ness, becsue they do not know how to care for themselves. Then it look like they were not heal in the first place
Poor Nutritional Causes
We cannot neglect out nutrition and expect to remain healthy. Knowing how to eat and eating what is good for you is very important. You and I need to be aware of the modern day food, especially meat. Sick cow and old dead cows is being sold to us. Some animals the blood was not drain out of them. To keep your health today, you have to be an health fanatic to stay alive. Poor nutritious is the death of many Christians.
Psalms 90:10 (NKJV) The days of our lives are seventy years; And if by reason of strength they are eighty years, Yet their boast is only labor and sorrow; For it is soon cut off, and we fly away. Psalms 103:5 (NKJV) Who satisfies your mouth with good things, So that your youth is renewed like the eagle's.
A lump Of Fig
2 Kings 20:1-7 (NKJV)In those days Hezekiah was sick and near death. And Isaiah the prophet, the son of Amoz, went to him and said to him, "Thus says the Lord: 'Set your house in order, for you shall die, and not live.' " 2 Then he turned his face toward the wall, and prayed to the Lord, saying, 3 "Remember now, O Lord, I pray, how I have walked before You in truth and with a loyal heart, and have done what was good in Your sight." And Hezekiah wept bitterly. 4 And it happened, before Isaiah had gone out into the middle court, that the word of the Lord came to him, saying, 5 "Return and tell Hezekiah the leader of My people, 'Thus says the Lord, the God of David your father: "I have heard your prayer, I have seen your tears; surely I will heal you. On the third day you shall go up to the house of the Lord. 6 And I will add to your days fifteen years. I will deliver you and this city from the hand of the king of Assyria; and I will defend this city for My own sake, and for the sake of My servant David." ' " 7 Then Isaiah said, "Take a lump of figs." So they took and laid it on the boil, and he recovered.
Poor Beliefs Systems
3 John 1:2 (NKJV) Beloved, I pray that you may prosper in all things and be in health, just as your soul prospers.
It is not God that made people sick. God does not need to use sickness to punish people. People will do that on their own. A poor beliefs system is another reason why People get sick. Some People think that God is obligated to follow them around and see to it that everything goes well for them. Then they say, "It is God's responsibility to keep me healthy" "I did not claim that sickness, so it cannot come on me" That is a bad belief system. One does not need to claim sickness and miss fortune for it come upon them.
Failures To Know The Signs And Symptoms Of The Body
The body has a way of telling us that it is getting sick or it is sick. The body warns us long before we begin to notice the effects of such sickness. Just like a car that has a many warning devices, that warns the motorist of impending dangers. The body also has those same systems.
For example, lost of appetites, or over eating. No desires to drinking water, or drinking too much water. No sleep or too much sleep. Constipation or having a diarrhea: In addition a lost of sexual urges. A person that is having a constipation that means the intestinal system is impacted. On the other hand, if the person is having a diarrhea, there could be infection in the intestinal system and the system is trying to flush it out. Whichever way you choose to look at it, if you ignored those signs you are going to get screwed.
A Lost Of Sexual Urges
I have to comment on this. People are of the opinion that no sexual urges mean he or she reaches a utopia of holiness. However, what People do not know. Living sexually pure is not truly the sign of a healthy spirit or body. It is the reverse. This is the sign of diabetics. Diabetics are like a sleeping volcano. The only sign that may be visible is A falling eyesight, and lack of sexual urges. Therefore, when a person who was seeing good, suddenly start to have vision problem, they need to go check themselves for diabetics. When your sexual urges stop working and you do not feel the need for pleasures of the bed kind, you need to go check yourself out for diabetics. The first thing diabetic does: Is attack your eyesight or your sexlife.
God set the whole thing up in way, which people do not necessarily need to come to him for healing if they do not have faith to be healed. Simple taking care of the body can help the body to heal itself and prolong it life. You can take care of yourself, or having the physician taking care of you. I know about a certain woman, which had cancer. She decides not to give up, or rolled over and died.
She beat the cancer by changing her lifestyle, and by taking different vitamins and minerals. At the same time, monitoring them to see which one the body is working with. The cancer subsided, and she recovers, and returns to fulfill her life.
"Man is a spirit", which has a soul, and lives in a body. That, body needs care. That body is like a house that needs maintenance constantly. The body has warning systems, which warns the occupant that something is going wrong inside. Lack of knowledge on how the body functions and it working orders, is one of the primary reasons why People get sick.
Hosea 4:6 (NKJV) My people are destroyed for lack of knowledge.
We human beings are just like turtle, we dragged around out human house along with us everywhere we went, and that house is our body.
Neglecting The Body
Self-neglect is another reason why People get sick. You live in a house it is your responsibility to keep that house clean and well maintained. You live in that body, it is your responsibility to wash, feed, rest, and nourish that body. Some People used fasting and wreck the body, saying they are keeping the flesh under control. "The flesh" is a terminology for the old nature. Our old unregenerate self. Our old way of life before we were converted. This is what the scriptures call "the flesh" "The flesh is actually our old spirit man, before it came to the lord. Mistreating your body is not going to let any of its urges goes away. A weak body cannot resist diseases.
Over Working
Overworking our bodies can cause it to get sick. The body needs rest and relaxations.
Poor Hygiene
The science that deals with the promotion and preservation of health. Also called hygienic. "The American Heritage Dictionary.
Some people know nothing of the vast world of microorganisms that live on our tables. It is important to know that many people do not bother to wash their hands. Typhoid can damage the intestinal system. Some can damage the blood and vascular system. Pneumonia and tuberculosis can damage the lungs. Strep throat, scarlet fever all these are simple disease caused by microorganisms. These live on our phones, our spoons, and cups. Bacteria enter the body through cuts, nose, and mouth. These are just a few of the place that bacteria can enter the body through. I spent forty years to date in the church, and never heard a sermon on infection control among believers. I can assume that only believers who work in the medical field know anything and practice infection control.
Some People let any and anybody uses their toilet. Sick people come in right from the street and use our convenience, then left their germs behind. Our kindness sometime gets the better of us.
Other kinds of microorganisms, however, are harmful to humans. These microbes cause disease and infection and are called pathogens. They grow best at body temperature, 98.6.f 37. Pathogens destroy human tissue by using it as food. They also give off waste products, called toxins, which are absorbed into and poison the body
Poor Occupational Practice
We the public have no idea what is being fed to us. We are the drug and food administrations gimme pigs. What we were told was good for the body, another group said it is bad, sometime the same people who told us that it was good, turn around and say it is bad. Many health care workers did not wash their hands; therefore, they bring disease home to their family.
A vague Concept Of Faith healing
God set the whole thing up in way, which people do not necessarily need to come to him for healing if they do not have faith to be healed. Simple taking care of the body can help the body to heal itself and prolong it life.
James 5:14 (KJV) Is any sick among you? let him call for the elders of the church; and let them pray over him, anointing him with oil in the name of the Lord: James 5:15 (KJV) And the prayer of faith shall save the sick, and the Lord shall raise him up; and if he have committed sins, they shall be forgiven him.
Mark 6:13 (KJV) And they cast out many devils, and anointed with oil many that were sick, and healed them.
A Divine Principle
The sick must call for the elders. After the elders of the church pray and the sickness went. You the person must go to the doctor for conformation. You might say "What?" so where is your faith? It is not lack of faith why you want confirmation. Even if the lord does not heal me, I will still believe in him. Even if he heals me, I still want conformation. I am not going to give the disease time to progress. Everything that God is going to do for you and I are base on certain principles. If the principle is not known, nothing will happen until the principle are learned and executed. For example, there is a principle of sowing and reaping. You did not sow, you will not reap. You refused to work, you must not eat.
2 Thes. 3:10 (KJV) For even when we were with you, this we commanded you, that if any would not work, neither should he eat.
Everything a witch does, it is base on a different rituals. That is why they have a book of rites or ceremonial forms. Because if the ritual is not correct, Satan burn them up.
Give It To Get It
Matt 6:14 (NKJV) For if you forgive men their trespasses, your heavenly Father will also forgive you Matt 6:15 (NKJV) But if you do not forgive men their trespasses, neither will your Father forgive your trespasses.
God is not going to do anything for a person if the person would not do the same for his or her neighbor. This is the problem among humanity; very few of us mean the other any good. Even in the church among People, you bought a new car and the other members upset, you married and husband and the other women get upset. Nobody wishes each other any good. Job 8:20 (KJV) Behold, God will not cast away a perfect man, neither will he help the evil doers:
Do Not Read Too Much Into Grace
If God is not pleased with your carrying on, you will never get his hand to work in your behalf.
1 Cor. 10:5 (KJV) But with many of them God was not well pleased: for they were overthrown in the wilderness.
Good Is Not Please With Complainers
Numbers 11:1 (KJV) And when the people complained, it displeased the Lord: and the Lord heard it; and his anger was kindled; and the fire of the Lord burnt among them, and consumed them that were in the uttermost parts of the camp.
Do we feel good when our mate complained? No! We are shamed and upset. Well! It is the same thing with God. Proverbs 3:30 (KJV) Strive not with a man without cause, if he have done thee no harm.
Proverbs 24:28 (KJV) Be not a witness against thy neighbor without cause; and deceive not with thy lips.
Special Notes
Every writer have their own style, and ethics, I do not intentionally tries to insults my readers with my style. I pen the way I speaks, this is my style, if my reader find it offensive, I apologizes, and asks my reader to go to plan B.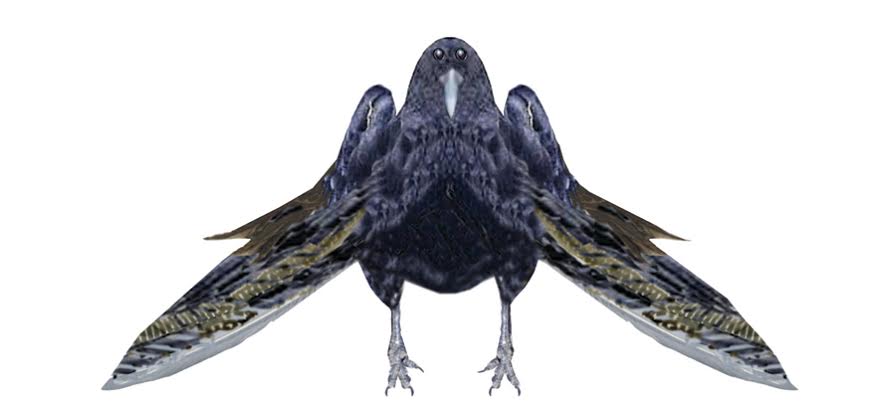 Come To Jesus Today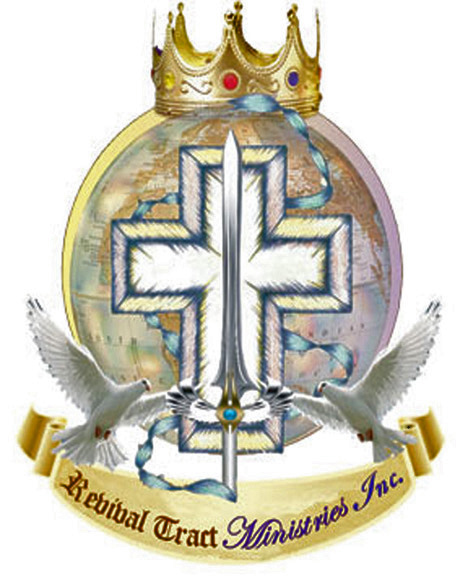 Acts 4:12 (KJV)Neither is there salvation in any other: for there is none other name under heaven given among men, whereby we must be saved.
Romans 5:6 (KJV) For when we were yet without strength, in due time Christ died for the ungodly. Romans 5:7 (KJV) For scarcely for a righteous man will one die: yet peradventure for a good man some would even dare to die. Romans 5:8 (KJV) But God commendeth his love toward us, in that, while we were yet sinners, Christ died for us. Romans 5:9 (KJV) Much more then, being now justified by his blood, we shall be saved from wrath through him. Romans 5:10 (KJV) For if, when we were enemies, we were reconciled to God by the death of his Son, much more, being reconciled, we shall be saved by his life. Romans 5:11 (KJV) And not only so, but we also joy in God through our Lord Jesus Christ, by whom we have now received the atonement.
Matthew 6:33-AV But seek ye first the kingdom of God, and his righteousness; and all these things shall be added unto you.
Isaiah 55:6-AV Seek ye the LORD while he may be found, call ye upon him, while he is near: Isaiah 55:7-AV Let the wicked forsake his way, and the unrighteous man his thoughts: and let him return unto the LORD, and he will have mercy upon him; and to our God, for he will abundantly pardon.
Do you repent of your sins before God and Man, and do you embraces Jesus as your savior? If the answer is yes! By the power invested in me, by the Church, and by the Holy Ghost. I pronounce you forgiven of your sins. Acts 2:21 And it shall come to pass, that whosoever shall call on the name of the Lord shall be saved. Romans 10:13 For whosoever shall call upon the name of the Lord shall be saved.
The Bearer's Of The "Mind Sword."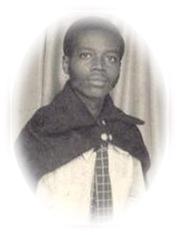 A bird eye view is given, a voice is heard, a man is enlightened, a soul is saved.