How To Know When Satan Desired To Have You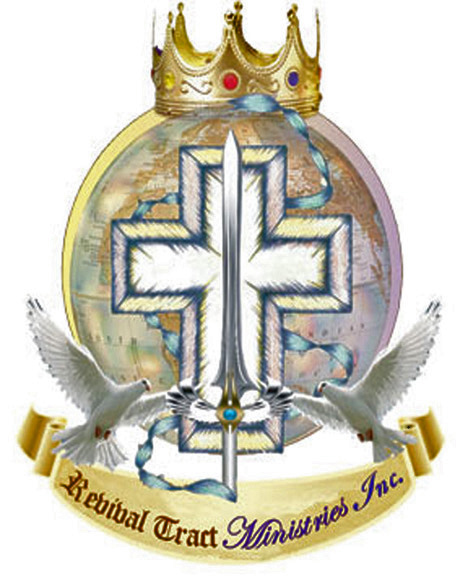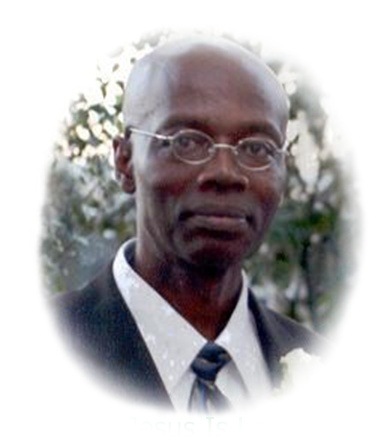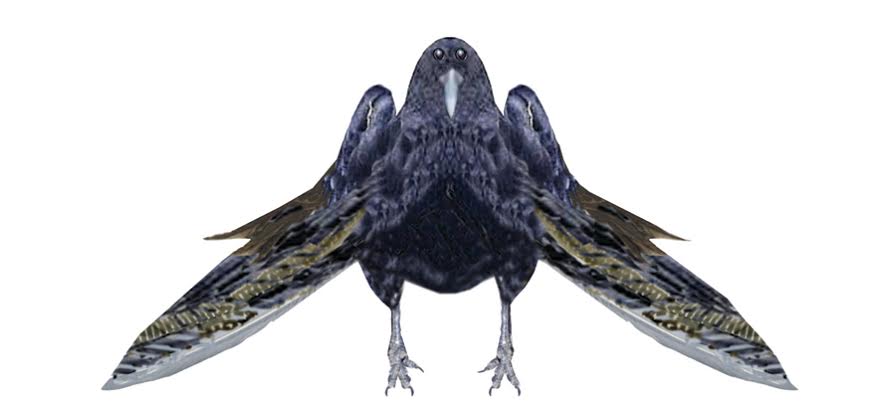 Author Dr. James. A McBean. D.Th., MCC Copyright © 2008 Library of Congress Washington.D.C.20559
A s a boy growing up in Jamaica. We always find fun listening to a certain street preacher. He preached and draws a crowd. The people start to lay money at his feet. As he came to the end of preaching, he starting to used some of the foulest language. People starting to run away, feeling ashamed for standing there listening to him. Many people do not understand that Satan can give a person power to preach and even done miracles, just to set them up and lead them down to hell.
Every failures; are difficulties that we have, is the result of ignorance to one or more of the principles which God laid down.
St Luke 22:31-32 And the Lord said, Simon, Simon, behold, Satan hath desired to have you, that he may sift you as wheat: [32] But I have prayed for thee, that thy faith fail not: and when thou art converted, strengthen thy brethren.
Rev. 2:24 But unto you I say, and unto the rest in Thyatira, as many as have not this doctrine, and which have not known the depths of Satan, as they speak; I will put upon you none other burden.
It is very important for a child of God to be able to see and know when Satan is setting them up for a fall. Anytime Satan starting to suggest to you how much you know, and how far you have come and there is none smart as you, you need to get on your knees and stay there. Anytime Satan starting to suggest to you that you are holy, and you cannot sin, and you should beat upon others that have a faults, you need to start crying out to God to help you, because you are at the point now where you are about to slip.
Anytime you starting to think and say, "I could not do that are would never do that." You are kidding yourself. If you are using the gospel for moneymaking, or for self-promotions, you do not know what you are playing with. If you think that everybody that spoke in tongues is in the Holy Spirit, Satan has truly deceived you. If you think that we are any better than those that fallen, then! You have not known the mercy of God.
If you allowed Satan to keep you; so spiritually active, that you have no time for rest, relaxations, taking in a movie, go fishing, having sex and love making. Boy! You do not see Satan looking at you from behind the door and is laughing at you. If you are sick and think, God is obligated to heal you with your unbelieving naming it and calming it mentality, you need to start digging your grave, because that healing is not going to happen.
If you think by saying, you are an atheist and you do not believe in God, God is going to take up that challenge and come prove himself to you, you are mad. Anybody told you that God need you and I, have truly deceived you. If you think God is hurting because you hate church, hate bibles and hate him, then you have not known anything.
Job 35:5-8 Look unto the heavens, and see; and behold the clouds which are higher than thou. [6] If thou sinnest, what does thou against him? or if thy transgressions be multiplied, what does thou unto him? [7] If thou be righteous, what givest thou him? or what received he of thine hand? [8] Thy wickedness may hurt a man as thou art; and thy righteousness may profit the son of man.
1 Cor 10:12 (NKJV) Therefore let him who thinks he stands take heed lest he fall.
Galatians 6:1 Brethren, if a man be overtaken in a fault, you which are spiritual, restore such an one in the spirit of meekness; considering yourself, lest you also be tempted.
1 Cor 13:1-3 (NKJV) Though I speak with the tongues of men and of angels, but have not love, I have become sounding brass or a clanging cymbal. 2 And though I have the gift of prophecy, and understand all mysteries and all knowledge, and though I have all faith, so that I could remove mountains, but have not love, I am nothing. 3 And though I bestow all my goods to feed the poor, and though I give my body to be burned, but have not love, it profits me nothing
Matthew 7:22-23 Many will say to me in that day, Lord, Lord, have we not prophesied in thy name? and in thy name have cast out devils? and in thy name done many wonderful works? [23] And then will I profess unto them, I never knew you: depart from me, ye that work iniquity.
Cutting You Off From Friends
Job 5:1 Call now, if there be any that will answer thee; and to which of the saints wilt thou turn?
You Refusing To Give, But Wanting To Get.
Matt 6:14-15 (NKJV)"For if you forgive men their trespasses, your heavenly Father will also forgive you. 15 But if you do not forgive men their trespasses, neither will your Father forgive your trespasses.
Do Not Refuse To Do Daily Self-examination.
2 Cor 13:5 (NKJV) Examine yourselves as to whether you are in the faith. Test yourselves. Do you not know yourselves, that Jesus Christ is in you?--unless indeed you are disqualified.
We Should Know What Kind Of Spirit We Are Operating Under.
Luke 9:55 (NKJV) But He turned and rebuked them, and said, "You do not know what manner of spirit you are of.
You and I have to know what spirit we are operating under, and ministering in. We must know what spirit is ruling our attitude. We must set a watch over how we think especially how we react and treat each other.
Eph 4:32 (NKJV) And be kind to one another, tenderhearted, forgiving one another, just as God in Christ forgave you.
In a Famous Article put out by Mr. Dan B, he was a famous born again Christians, but is now an atheist and do not believe in the resurrection of Jesus Christ.
Mr. Dan said. "My folks' spirituality was so strong that they often found it hard to find a church that met their needs. So we church-hopped for many years. I can't remember all the churches, but we were Baptists, Methodists, Nazarenes, Assemblies of God, Pentecostals, fundamentalist, evangelical, "Bible-believing" and charismatic,"
"For a number of years we formed a family musical team and ministered in many Southern California churches--nothing fantastic--Dad played trombone and preached, Mom sang solos, I played piano, my brothers tooted various instruments and we all joined in singing those famous gospel harmonies. It was a neat experience for us kids. My childhood was filled with love, fun and purpose. I felt truly fortunate to have been born into the "truth" and at the age of fifteen I committed myself to a lifetime of Christian ministry."
"My commitment lasted nineteen years. It gave my life a feeling of purpose, destiny and fulfillment. I spent years trekking across Mexico in missionary work--small villages, jungles, deserts, large arenas, radio, television, parks, prisons and street meetings. I spent more years in traveling evangelism across the United States preaching and singing in churches, on street corners, house-to-house witnessing, college campuses and wherever an audience could be found."
"I served for a while as librarian for Kathryn Kuhlman's Los Angeles choir, observing the "miracles" first-hand. I was even instrumental in a few healings myself."
http://ffrf.org/legacy/books/lfif/t=lostfaith> 6-30-11
Come To Jesus So He Can Make You Fishers Of Men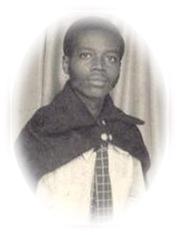 Acts 4:12 (KJV)Neither is there salvation in any other: for there is none other name under heaven given among men, whereby we must be saved.
Romans 5:6 (KJV) For when we were yet without strength, in due time Christ died for the ungodly. Romans 5:7 (KJV) For scarcely for a righteous man will one die: yet peradventure for a good man some would even dare to die. Romans 5:8 (KJV) But God commendeth his love toward us, in that, while we were yet sinners, Christ died for us. Romans 5:9 (KJV) Much more then, being now justified by his blood, we shall be saved from wrath through him. Romans 5:10 (KJV) For if, when we were enemies, we were reconciled to God by the death of his Son, much more, being reconciled, we shall be saved by his life. Romans 5:11 (KJV) And not only so, but we also joy in God through our Lord Jesus Christ, by whom we have now received the atonement.
Matthew 6:33-AV But seek ye first the kingdom of God, and his righteousness; and all these things shall be added unto you.
Isaiah 55:6-AV Seek ye the LORD while he may be found, call ye upon him, while he is near: Isaiah 55:7-AV Let the wicked forsake his way, and the unrighteous man his thoughts: and let him return unto the LORD, and he will have mercy upon him; and to our God, for he will abundantly pardon.
Do you repent of your sins before God and Man, and do you embraces Jesus as your savior? If the answer is yes! By the power invested in me, by the Church, and by the Holy Ghost. I pronounce you forgiven of your sins. Acts 2:21 And it shall come to pass, that whosoever shall call on the name of the Lord shall be saved. Romans 10:13 For whosoever shall call upon the name of the Lord shall be saved.
The Bearer's Of The "Mind Sword."
A bird eye view is given, a voice is heard, a man is enlightened, a soul is saved.